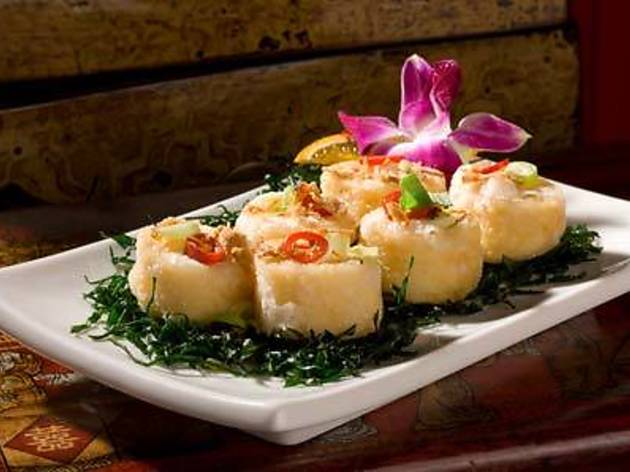 1/6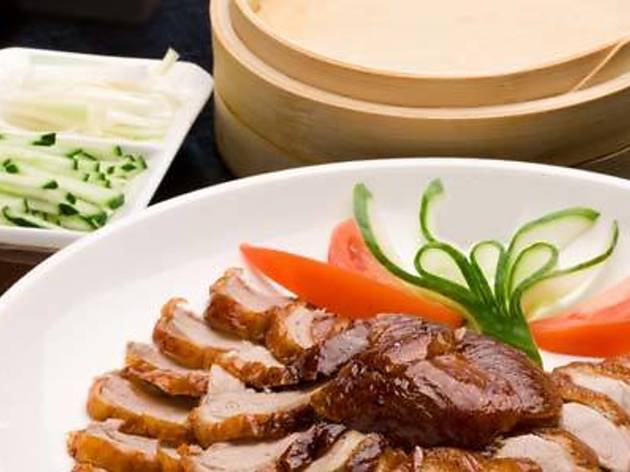 2/6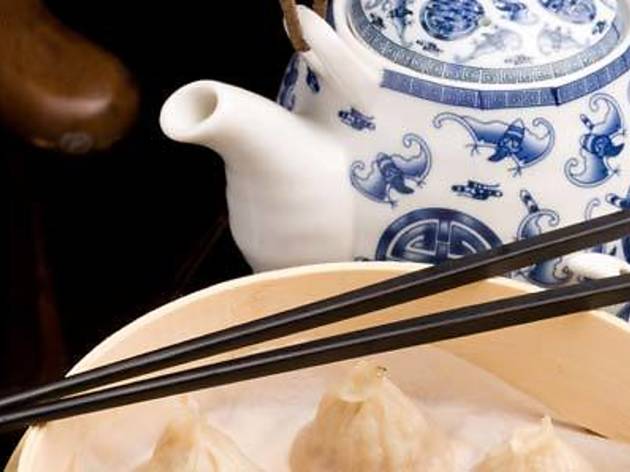 3/6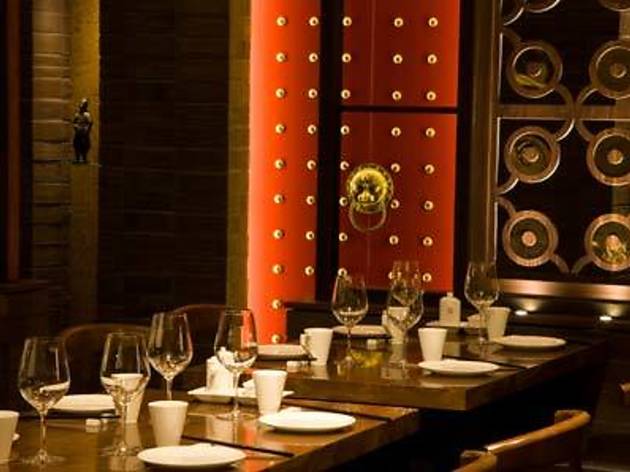 4/6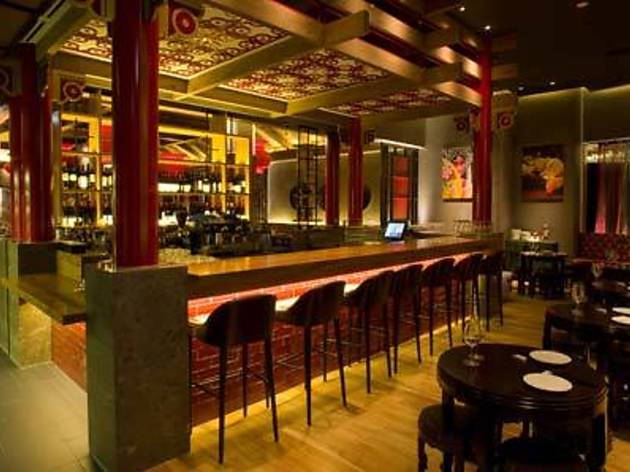 5/6
6/6
Get over the name and into a soup dumpling
Hu Tong has long been our favourite house of hangover-quashing soup dumplings and gelatinous pork belly, and now there's Man Tong, the restaurant's hilariously-named 200 seat sibling in the west end of Crown Casino.
'Be mindful when dipping in soy and vinegar, as it will clash with your wine,' reads a note on the mammoth menu. Good tip, and one of the reminders (along with the drink-by-numbers colour-coded wine list, abundance of dudes-in-chinos and fancy fit out complete with private dining room hung with glass orbs) that you're not Chinatown anymore.
It's a magnificent room – a red and gold temple-to-soup-dumplings fortified by marble pillars, and festooned with giant wooden lanterns and empty birdcages. But this is a fancier affair in looks only - it's still all about taking a big group and going hard on the classics that made Hu Tong the legend it is.
The xiao long bao, filled with lava-hot pork broth and soft pork mince razzed up with coriander root, are particularly big here. They slouch over the edge of the spoon like baggy pantaloons. Or there's fat, bouncy prawn and pork wanton balls glistening with a ginger glaze. Watch them being made in the enormous front window – a double spectacle thanks to the crew's strange sneeze masks that look like Lisa Simpson's head gear.
Skip the forgettable shallot pancake and intensely sticky-sweet pork spare ribs and cover yourself in the flaky dust of sesame-crusted pastries filled with al dente strings of turnip and ginger. And don't miss the Peking duck. A half is enough for four and it's the prettiest fan of crisp-skinned meat with cucumber sticks and green onion threads that have been cut with military precision. We reckon the meat could do with a little more salt, but a soft pancake slicked with dark, sticky and sweet hoisin sauce forgives all.

There are a few mix-ups with the orders – service is polite but a little absent-minded – and you'll have to brave the casino to get there, but if you're after those soup dumplings with a side of hot towels, this is your Man (Tong).
---
Venue name:
Man Tong Kitchen
Contact:
Address:
Crown Entertainment Complex, West End, Lvl 1
Cnr Clarendon St & Crown Riverwalk
Southbank
Melbourne
3006

Opening hours:
Sun-Wed 11am-3pm & 5.30-11pm; Thu-Sat 11.30am-3pm & 5.30pm-2am