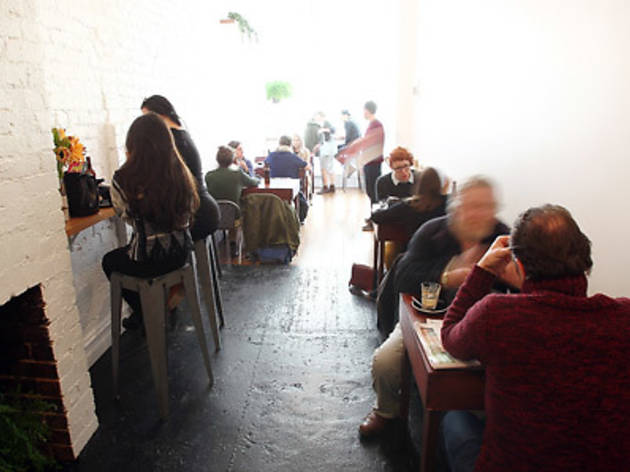 1/11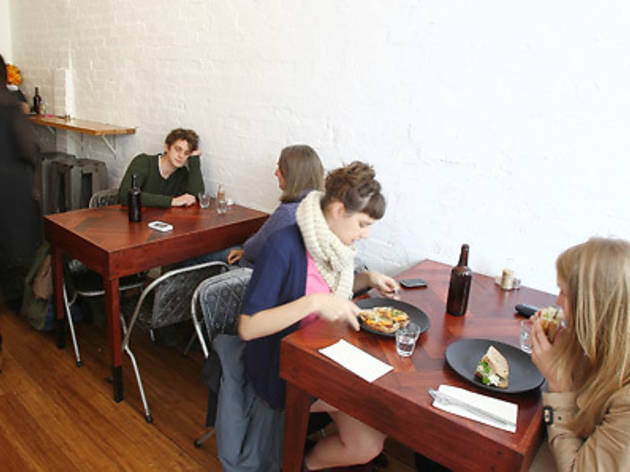 2/11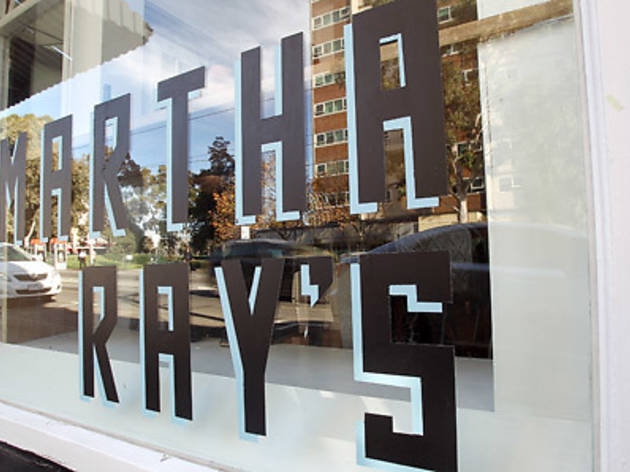 3/11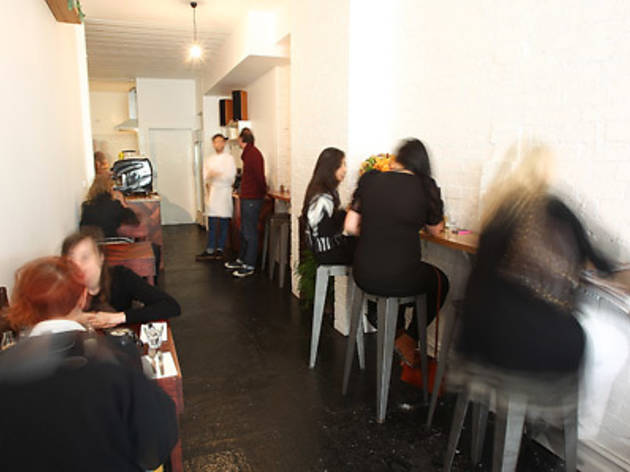 4/11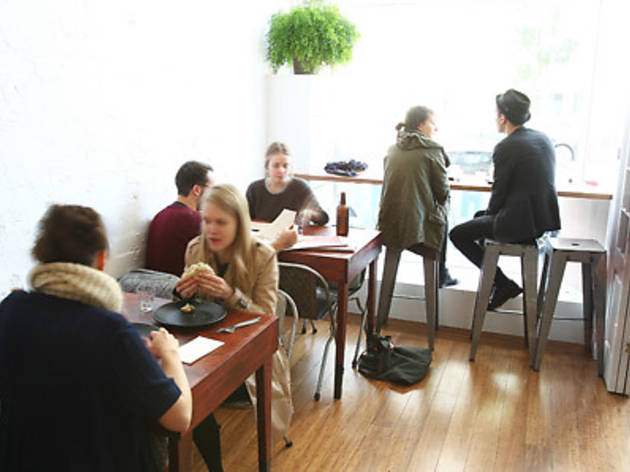 5/11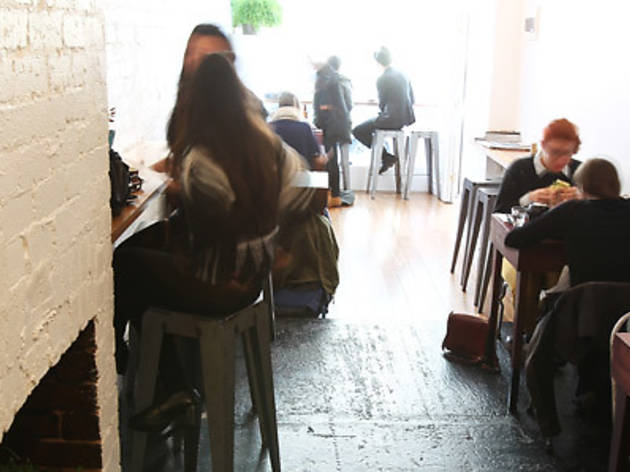 6/11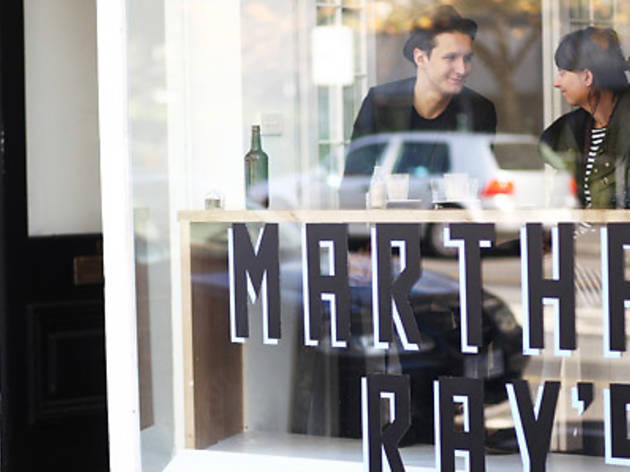 7/11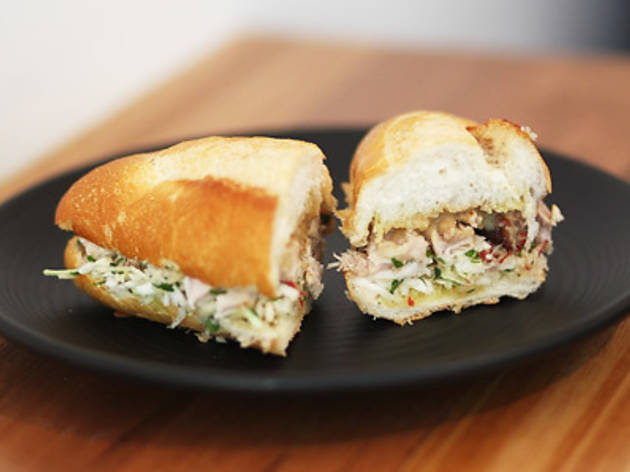 8/11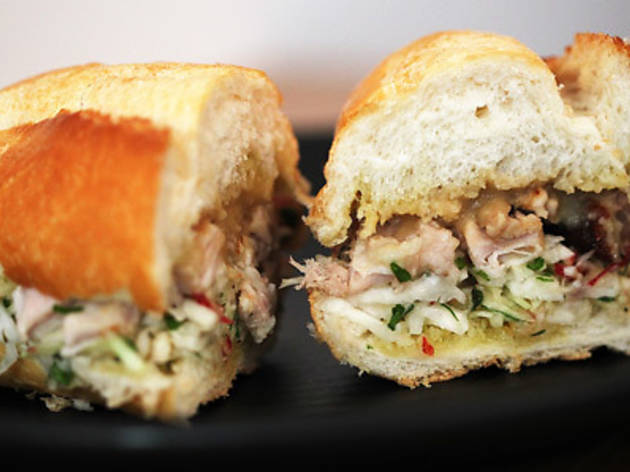 9/11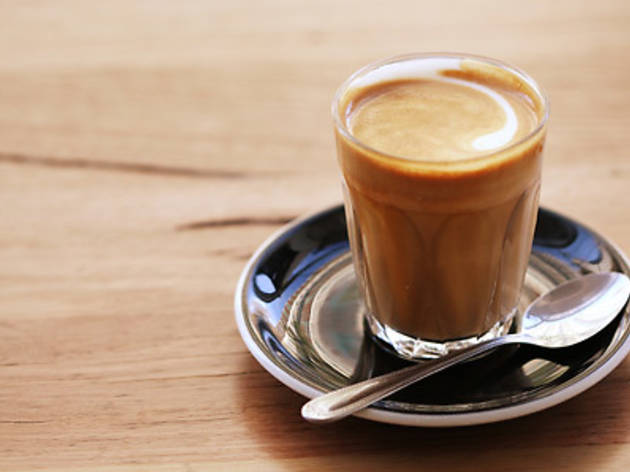 10/11
11/11
Time Out says
Movida men making sandwiches? Nothing wrong with that little equation
So Martha Ray's recently opened at the city end of Brunswick Street, and it is beard central. But we're not talking unkept man bush. We're talking facial topiary of the considered kind. This is a couture café where the music selection is strictly vinyl, the décor is almost austere, with bare white washed walls and unadorned light bulbs dangling from strings, and the menu is so short it is almost a haiku.
But, like any boutique joint, though there ain't much there, what they do have is worth pushing your coin at.
The eloquent and forthright dishes on offer reflect co-owner and chef Pablo Britton's background at Movida and Rockpool. For breakfast, slices of black pudding from Casa Iberica are served with buttery brioche, a tangy salad of purple carrots and a licorice kiss of fennel. The addition of sweet'n'jammy apple relish cuts through the rich, sticky pudding.
The pork belly sandwich is a thing of rustic beauty. The pork is from Benalla and Britton leaves it to dry for two days before slow cooking it for an hour and a half until the meat is tender and crackling golden and crunchy. It's teamed with a slaw of cabbage, apple, parsley and thyme and swaddled in a soft baguette.
Coffee is by Costa Noosa and it's strong and smooth. Sweet stuff changes daily but included cloud-like meringues on our visit.
At the moment Martha Ray's is only a day time affair, but once a liquor license comes through there are plans to offer a monthly dinner with wine matching. Just remember to BYO beard.
Details