1/11
Photograph: Graham Denholm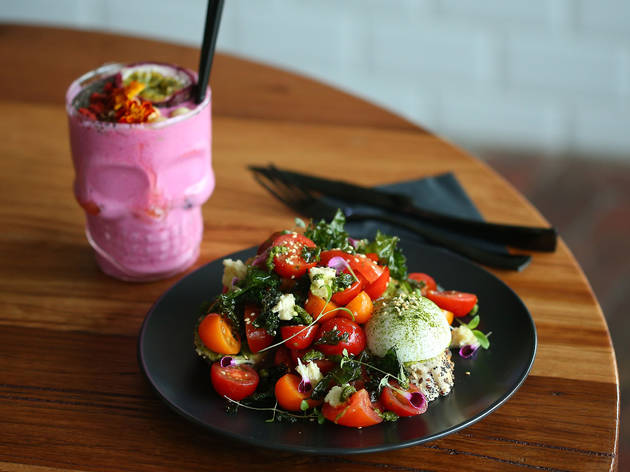 2/11
Photograph: Graham Denholm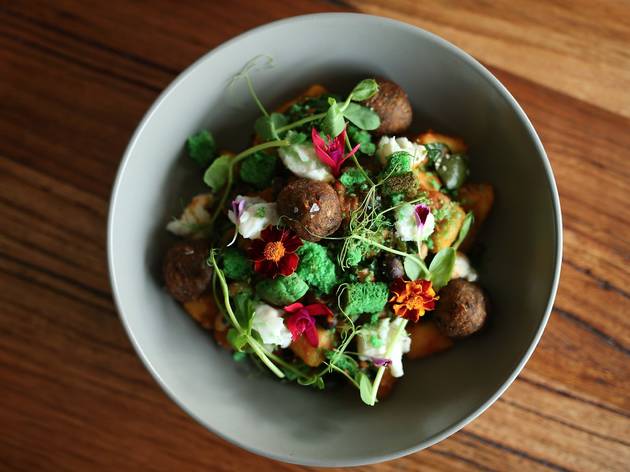 3/11
Photograph: Graham Denholm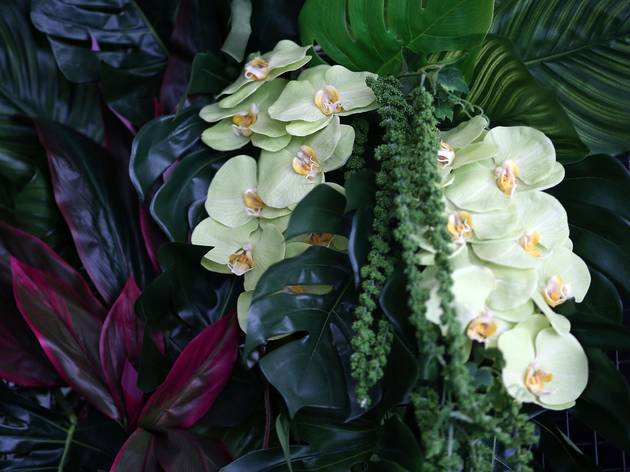 4/11
Photograph: Graham Denholm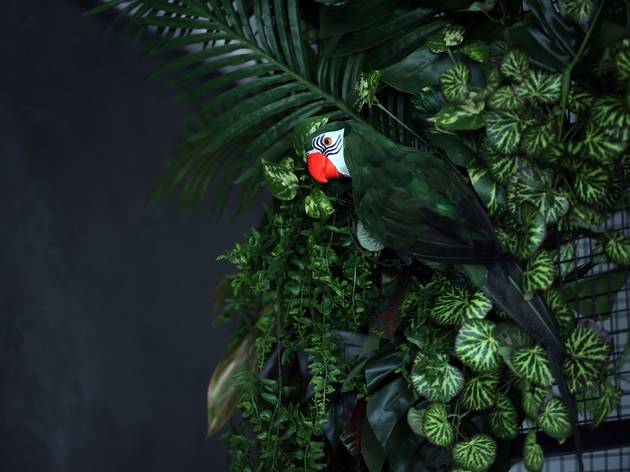 5/11
Photograph: Graham Denholm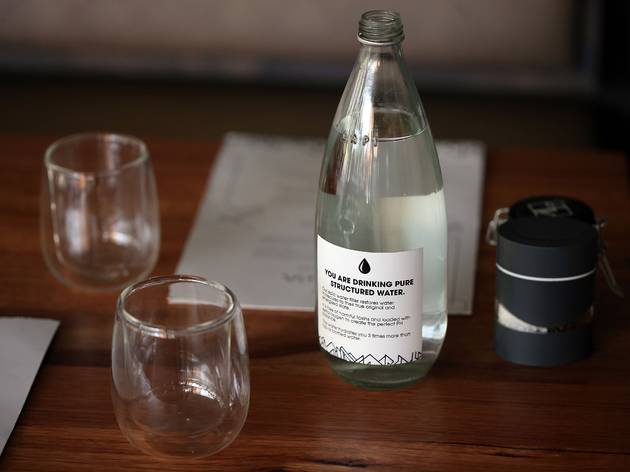 6/11
Photograph: Graham Denholm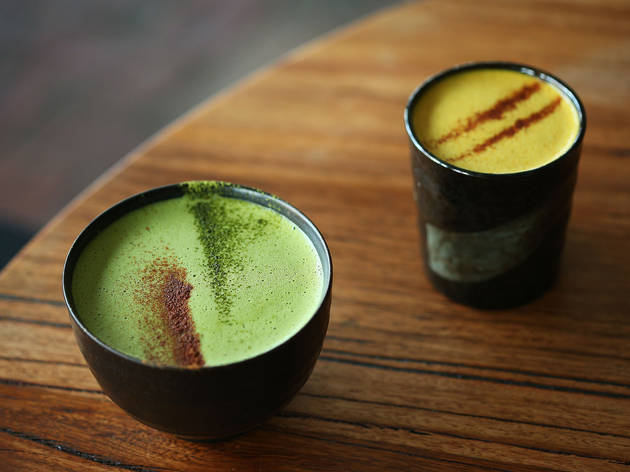 7/11
Photograph: Graham Denholm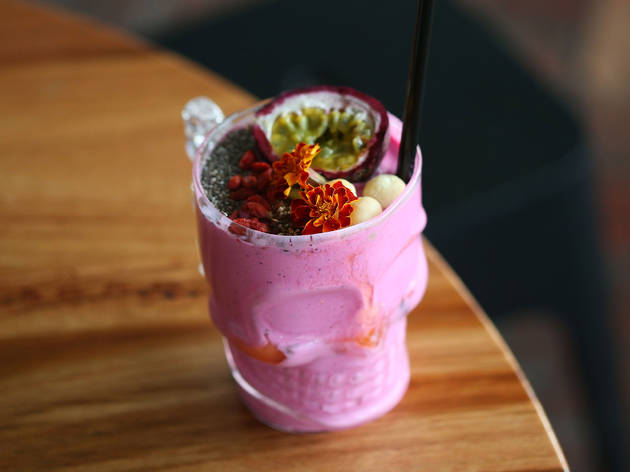 8/11
Photograph: Graham Denholm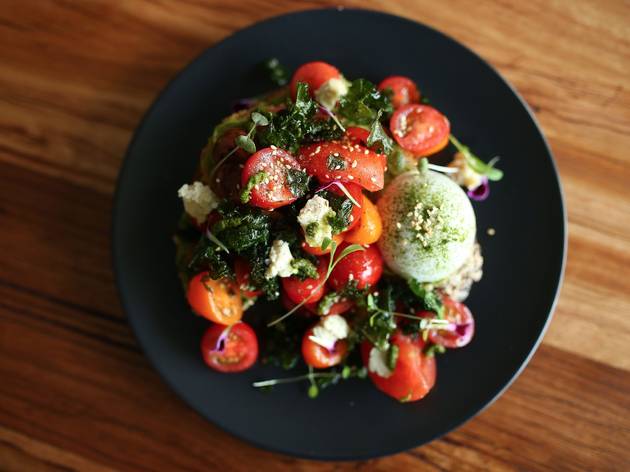 9/11
Photograph: Graham Denholm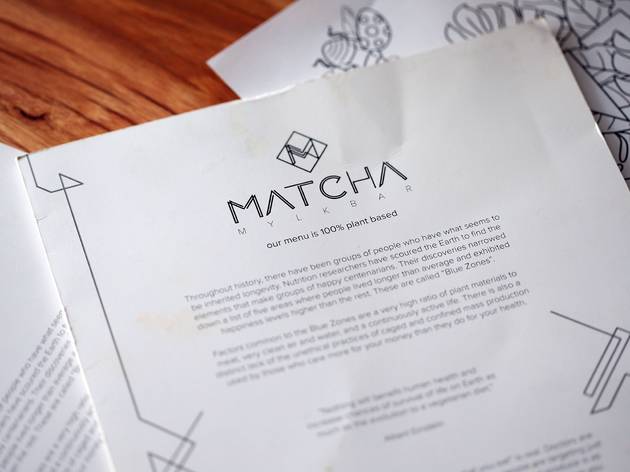 10/11
Photograph: Graham Denholm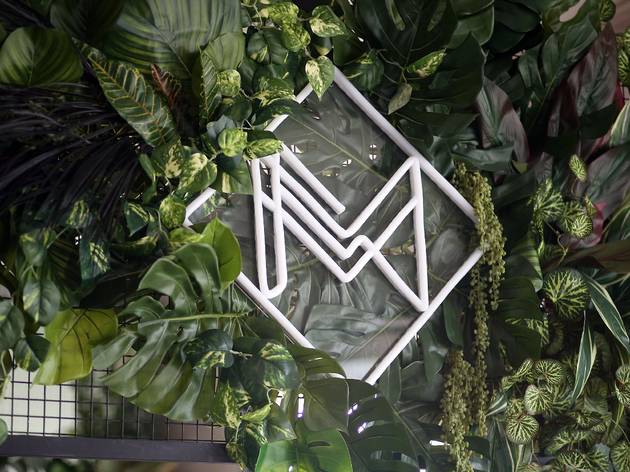 11/11
Photograph: Graham Denholm
Time Out says
This healthy café has produced a clucking wonderful vegan poached egg
It's noon at Matcha Mylkbar – Melbourne's newly opened vegan café – and a harassed staff member is explaining that the wait for a seat is one-and-a-half hours. Wow. Owners Sarah Holloway and Nic Davidson (founders of green tea importers Matcha Maiden) must really be on to something. After a beachside trot and a poke around Readings, we receive a cute text message whose kisses ease our impatience: Hello! Thanks so matcha for waiting and sorry we didn't have mush room for you. Your table is ready so head on down! Xxx
So down we head to Matcha Mylkbar, a café set beneath an apartment block, right near Luna Park. As befits a vegan, health-conscious café, the stripped-backed industrial space is light-filled, with plenty of verdant flora winding through wire grating. Bright-eyed and supple-limbed young patrons slurp beetroot lattes, their chatter combining with the smoothie blenders to produce an often discombobulating din.
Which may explain the service: it's busy and they're stretched. There's a bottle of water (that is supposedly three times more hydrating than the ordinary stuff!) but no glasses. We also got a dish we didn't order. And drinks, while pleasing, were a little slow to arrive. A wiz kale-leafa (get it?) shake – looking like liquefied green crayon – makes for subtle sipping, being savoury with kale and matcha and sweet with mangos and strawberry. Softly spiced and comforting, the turmeric latte is the real winner.
The menu offers dishes whose healthsome focus doesn't mean a compromise on variety and inventiveness. There are vegan egg breakfasts, salad bowls, porridge and even a soy chicken burger with sweet potato chips and a thrillingly green bun.
The generous tomato, avocado and egg breakfast was the dish we didn't order but were mighty glad we got. Gluten-free toast sports a healthy slick of spicy avocado, a gaggle of pretty heirloom tomatoes, pudgy almond fetta (not quite as punchy as its dairy counterpart) and one fascinating vegan poached 'egg'. It's made of agar-agar (algae jelly) and you can puncture its white to liberate a sunny, runny sweet potato pseudo-yolk. Tasty and texturally intriguing, it's the nutritional match of the real thing. Impressive.
'Longevity bowls' pay vegan homage to the cuisine of countries with the highest percentage of centenarians. Representing Sardinia is a hearty pumpkin gnocchi. While the gnocchi are more doughy than pillowy, they nestle in a satisfying tomato-and-spinach sauce. The highlight are the tender and tasty ping pong-ball-sized eggplant balls.
For dessert you may be tempted by the slices at the counter. The Matcha slice – with a biscuit base, matcha middle and coconut flake-flecked top – is disappointingly bland.
Stil, the ethos is admirable and the menu, creative. We look forward to Matcha Mylkbar hitting its stride once the hordes die down
Details
Address:
72 Acland St
St Kilda
Melbourne
3182

Cross street:
Carlisle St
Contact:
Opening hours:
Daily 7.30am-4pm
Users say