Melba goes late-night with the launch of a new international supper menu
Why not treat yourself to a better post-party feed?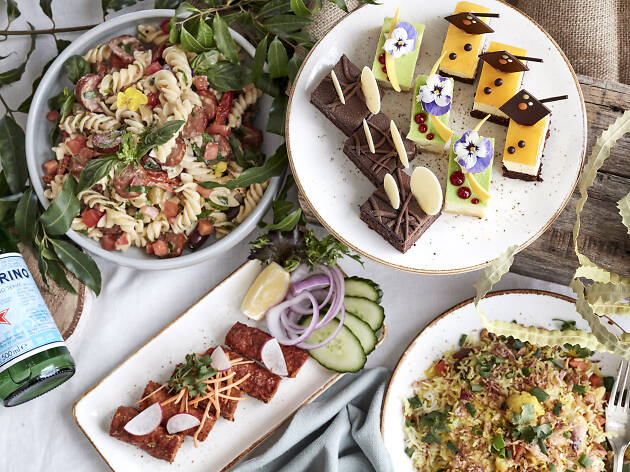 You will soon be able to enjoy an upmarket late-night meal at Melba restaurant thanks to a new supper menu that will take advantage of that time of night when most restaurants close and all you want is something that's not fast food or another kebab.
The executive chef of the Langham, Melbourne, Deepak Mishra, was struck with a late-night craving for Singaporean laksa and found there was nowhere that could provide the spicy coconut soup. He decided to put together a new menu which will transform the already pretty diverse Melba restaurant into a favourite late-night food centre, starting Friday April 26.
For $29.50pp, Friday and Saturday will each have different menus that have an array of comfort-food dishes from all over the world. How does paneer butter masala alongside Vietnamese pho sound? Or Hungarian goulash next to a cheese, Vegemite, Lonsdale Farm tomato sourdough toastie? You can have a look at the full menu here.
There's also a selection of desserts that sound equally as rib-sticking, like a Belgian chocolate torte, apricot cheesecake, a selection of Victorian ice cream and a signature warm dessert of the chef's choosing.
Whether you're coming off the dance-floor or heading home to bed, the new menu will be available on Friday and Saturday nights from 10.30pm-1.30am.
To book a table or to check out Melba's website, click here.