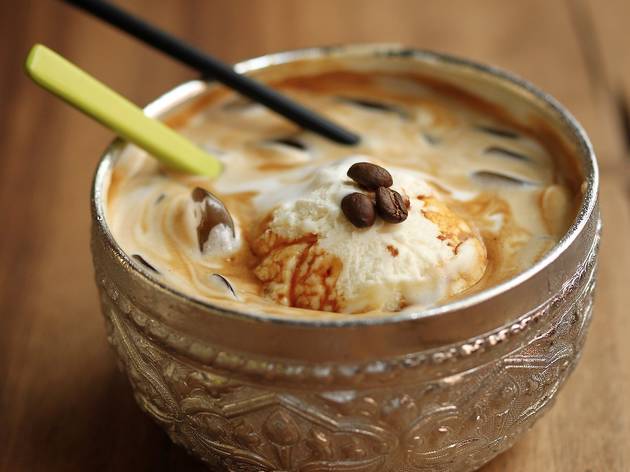 1/9
Photograph: Graham Denholm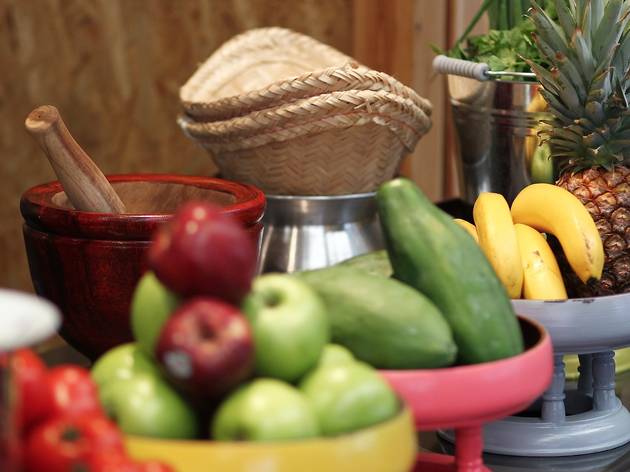 2/9
Photograph: Graham Denholm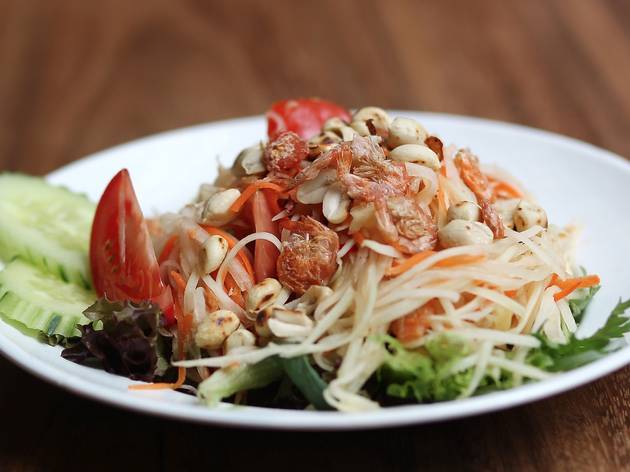 3/9
Photograph: Graham Denholm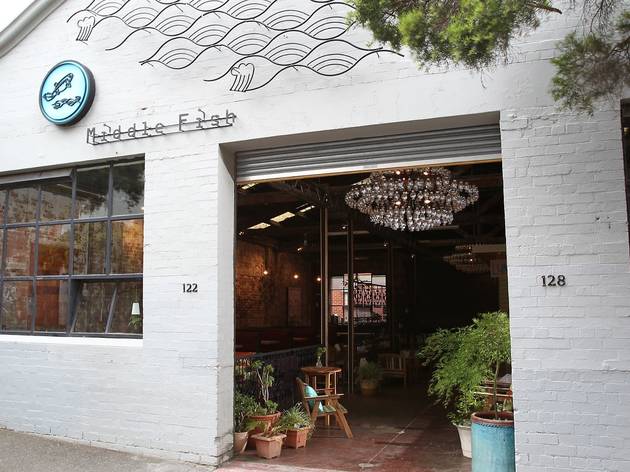 4/9
Photograph: Graham Denholm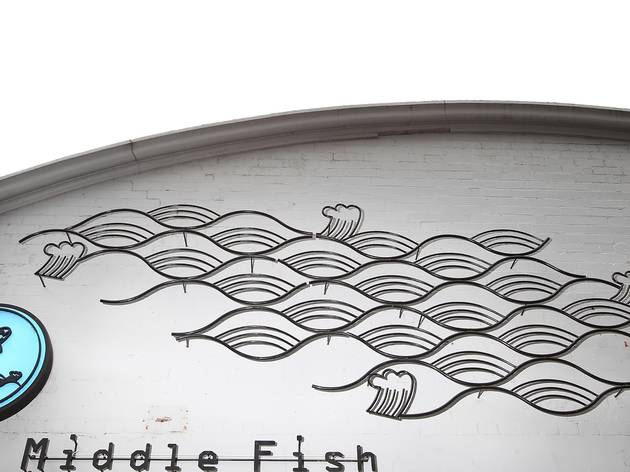 5/9
Photograph: Graham Denholm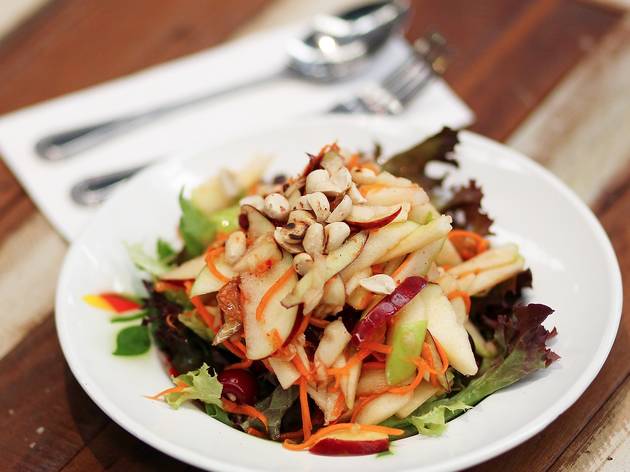 6/9
Photograph: Graham Denholm
7/9
Photograph: Graham Denholm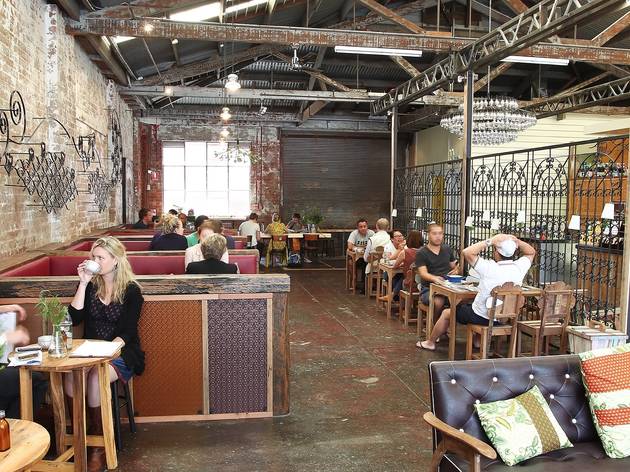 8/9
Photograph: Graham Denholm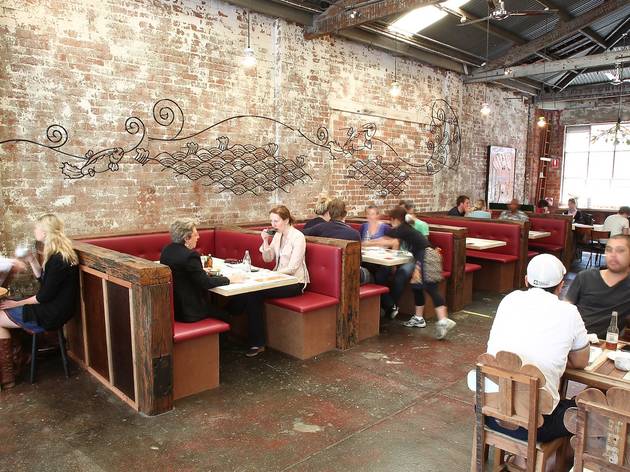 9/9
Photograph: Graham Denholm
Time Out says
Middle Fish is set to add a bit of spicy Thai sizzle to Carlton's café scene
Not that we aren't fans of panini, baked eggs and smashed avocado, but throw your hands in the air if you're keen for a bit of a breakfast shake up? Yep, us too, which is why we're digging Middle Fish where a Southern Thai street-hawker menu meets quality caffeine.
It's run by Thai ex-pat Siriporn Liamthong (aka Pla) who has a smile that can penetrate from fifty paces, a coffee resume boasting Outpost and Sensory Lab, and a crafty partner, David Holtum who is responsible for the industrial chic fit-out.
Three months ago, the pair rolled up sleeves and got down to some serious grouting, turning the huge brick and corrugated iron warehouse into an open plan, street market/artsy café dining space. Murals and metalwork by a Chiang Mai artist cover the walls while mosaic-tiled booths, cushion strewn couches and rustic wooden communal tables make the space look like a home wares emporium. A good one. With roller doors open to the world, they've nailed the outdoors-indoors thing – we even see a guy ride his bike straight up to a waiting table. Which nobody minds, because all they care about here is that you and your taste buds are having a good time.
Liamthong is boldly bringing the authentic flavours of her Southern homeland to the table. So brace yourself breakfasteers, because here it's all about fish sauce with your fruit and chilli on your omelette.
For summer quenching kick off with an organic juice, iced chai latte or even water. Everything is served in pressed metal bowls filled with ice that make anything cold and wet extra frosty fresh.
Our pick for brunching is the som tum salad (the only Northern dish on the menu) that sees sweet shards of apple (no papaya), cherries and pineapple gently pounded together with roasted peanuts, chilli and whole dried shrimp. You wind up with a bright, fishy-salty-sweet fruit salad, and to keep with the street hawker theme, every bowl is bashed up fresh to order at a dedicated station out the front. We're also pretty hot for the fried, tissue-thin roti bread filled with sliced bananas and doused in condensed milk and sesame seeds. It's lighter than French toast and crisper than crepes, but definitely lands it in the dessert for breakfast camp. We're less enthused by the pairing of a chicken mince filled omelette with a mound of rice. You get a dipping dish of sriracha chilli hot sauce and coriander leaves but there's just not enough sauciness going on to justify the amount of grain. If we ordered it again we would pair it with spicy coconut and prawn soup.
Whether or not your stomach feels the same way about spice in the AM as we do, it's worth spending some time at Middle Fish if only for a well brewed latte and a thermo-nuclear smile. This is an easy-breezy space that's genuinely different, so lend 'em your fork in support.
Details
Address:
122-128 Berkeley St
Carlton
Melbourne
3053

Opening hours:
Mon-Fri 7am-5pm; Sat-Sun 10am-4pm
Best selling Time Out Offers