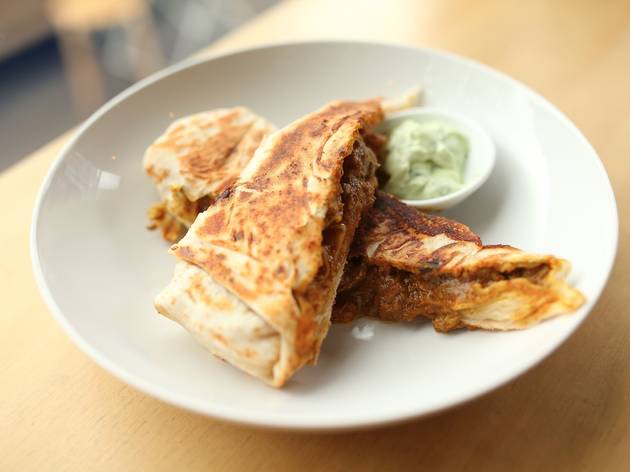 1/9
Photograph: Graham Denholm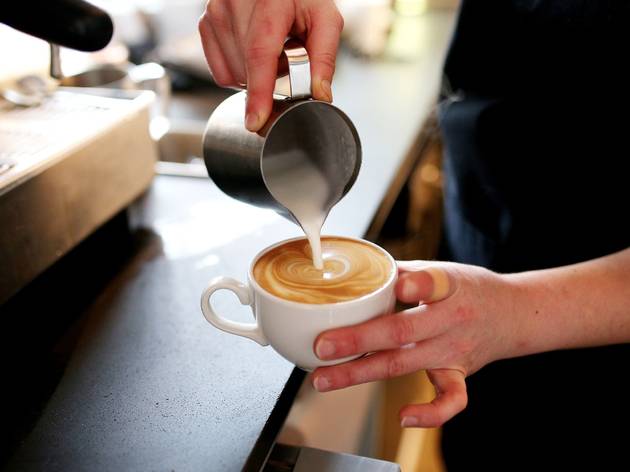 2/9
Photograph: Graham Denholm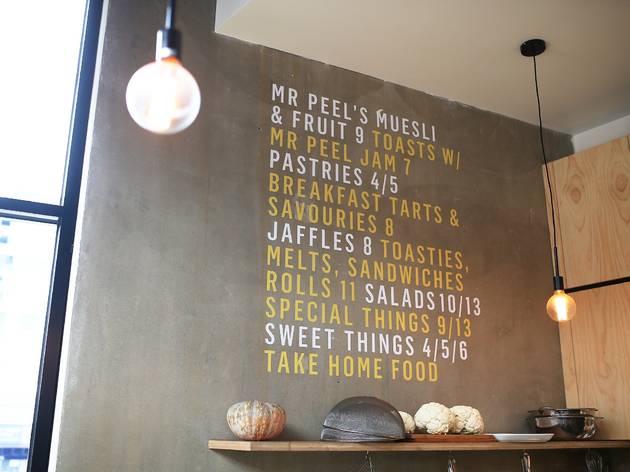 3/9
Photograph: Graham Denholm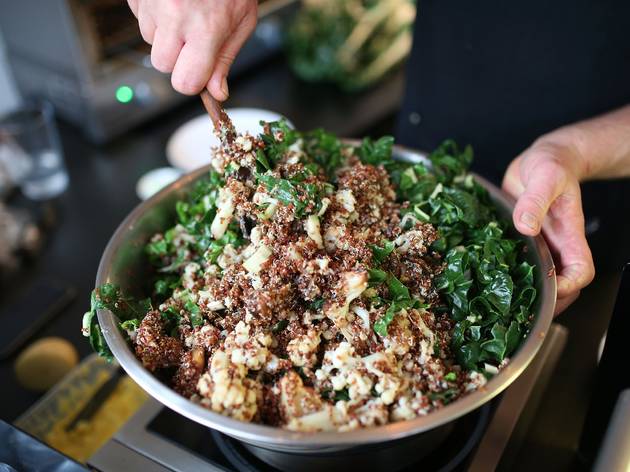 4/9
Photograph: Graham Denholm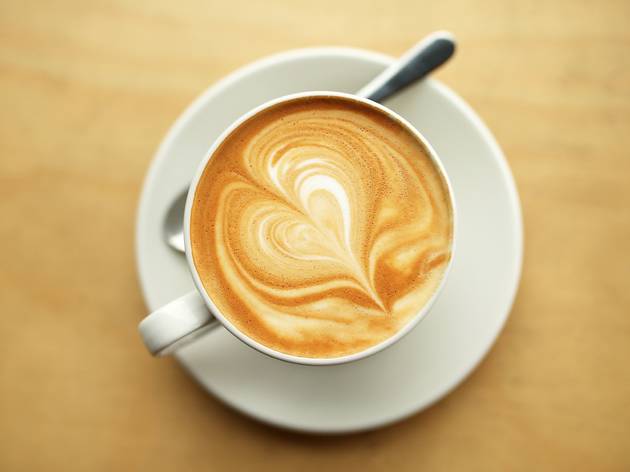 5/9
Photograph: Graham Denholm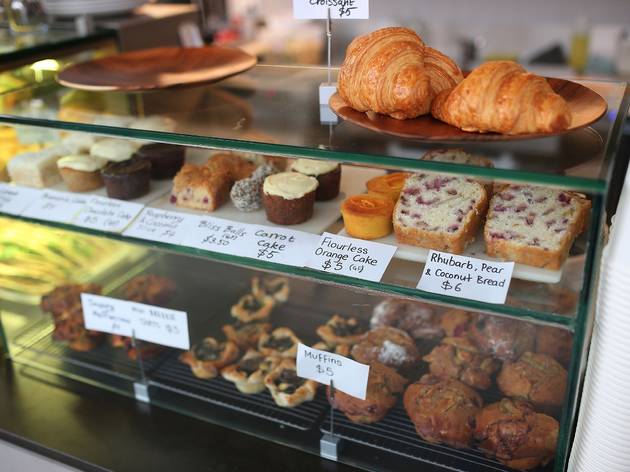 6/9
Photograph: Graham Denholm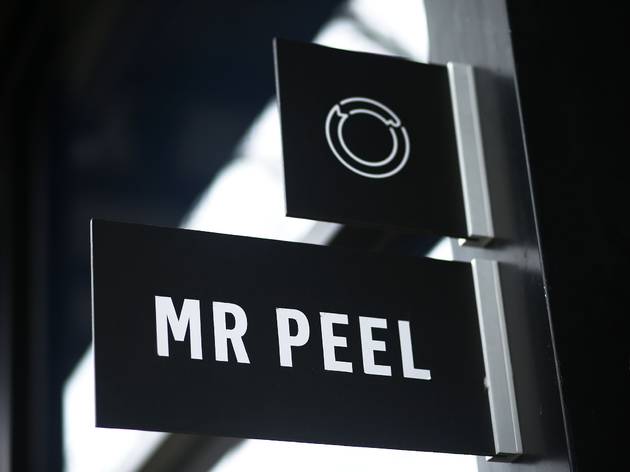 7/9
Photograph: Graham Denholm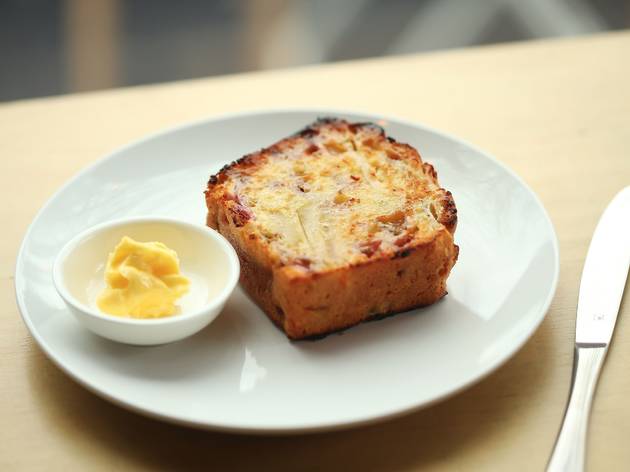 8/9
Photograph: Graham Denholm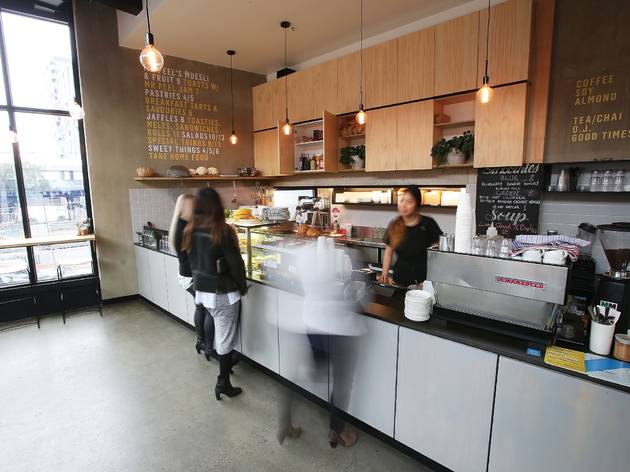 9/9
Photograph: Graham Denholm
This unpretentious little café makes a strong case for the joys of the simple things in life
Melbourne's cafés are getting all fancy pants; you can't move for dishes that emerge from dry ice, elaborate crustacean-stuffed burgers and blue algae lattes. But sometimes you just want a sanger and a mug of something wet without the hoopla of leaving your name on a clipboard, lining up and needing a PhD in the roasted coffee bean just to place an order.
How refreshing, then, to meet Mr Peel.
Propping up an apartment block in Collingwood, this unpretentious new café serves home-style food you can relate to – baked bean jaffles, chicken and mayonnaise sandwiches and robust salads. While the weekday menu is limited – mainly what's presented in the glass cabinets – the weekend sees it blossom to include items such as baked eggs and a fruity breakfast crumble.
Small, square and light-filled, the café has north-facing tinted windows (but still BYO sunglasses to offset the UV) that open out onto the street. You can perch on a high stool at the wraparound timber bar or there's a couple of tables outside, though with the heavy-duty construction that's currently going on next door, the latter option is less attractive. Mr Peel attracts workers looking for a nutritious and filling lunch, locals grabbing a coffee that won't change their lives (but will apply smooth caffeination) and solo diners perusing the paper with a smoothie and muffin.
The chicken roti wrap with a cool mint yoghurt sauce will be a favourite. Toasted so it's tanned, hot and crisp all over, the wrap bursts at the seams with chunky chicken thigh pieces lathered in a mellow and creamy curry sauce. Delightfully messy, it makes a satisfying luncheon.
Pumpkin and ricotta croquettes with tomato relish are equally pleasurable. A trio of rhomboid croquettes are sweet with pumpkin and supple with ricotta cheese. The crumbed exterior provides a crunchable contrast to the squidgy interior, the only downside being that there are three of these crumbed Casanovas and not four. Or six. We paired ours with one of the salads on offer – a quinoa arrangement popping with roasted cauliflower, slippery mushroom and parsley sprigs. A tiny quibble: on this day, the three salads were all heavier and carbohydrate-driven (ours, Asian noodle and a risoni salad).
Sweet treats – perhaps mini carrot cakes and chunky lemon slices – are a forte at Mr Peel. All praise to the owner, Rick, for recommending the coconut, rhubarb and pear slice. It's dense and lavishly coconutty, with plump slabs of sweet stewed pear and rhubarb.
With caring service and satisfyingly unfussy fare, Mr Peel possesses all the attributes of the type of café that you'd happily go to for your next relaxed breakfast or lunch.
Venue name:
Mr Peel
Contact:
Address:
39-41 Peel St
Melbourne
3066

Opening hours:
Mon-Fri 6am-4pm; Sat 8am-2pm