N Lee Bakery: South Melbourne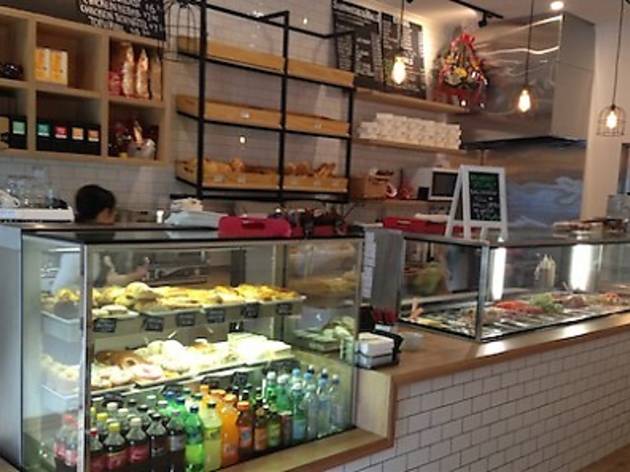 Bánh mi and Vietnamese iced coffee have moved to South Melbourne
N Lee Bakery has been smashing out Vietnam's champion of sandwiches – the banh mi roll – for over 20 years. The Smith Street outlet in Collingwood has a guaranteed queue, as does the joint on Little Collins in the city, and now, you can expect to form an orderly line for your chilli-laden pork rolls in South Melbourne.
Tony Tran, nephew to the N Lee founder, is heading up this joint with his partner Tania, and the pair are throwing out all the stuff you know and love from the N Lee clan.
A barbecue pork banh mi sees your chilled and sliced meat cooked to order with hoisin sauce and stuffed into a crunchy baguette spread with egg butter, pork pate and layered with finely cut carrot sticks, cucumber, chilli and fresh coriander. You can also get those crisp shelled torpedoes stuffed with your usual sandwich bar fillers, and if you're in need of a short, sharp shock to your nervous system, get yourself a Vietnamese iced coffee – a strong long black mixed with condensed milk and stirred down over ice.
The good news is that most sandwiches will only cost you around $6 – a little more than you'd pay in Collingwood or Footscray, but that's still a stone cold bargain in South Melbourne.
Venue name:
N Lee Bakery: South Melbourne
Address:
234 Clarendon St
South Melbourne
Melbourne
3205

Opening hours:
Mon-Fri 7am-4pm