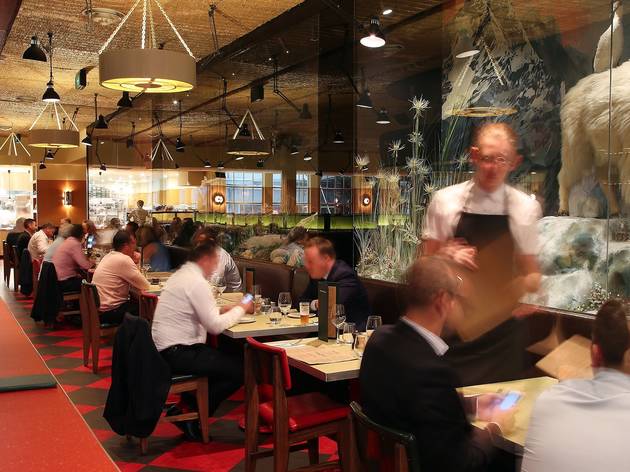 1/14
Photograph: Graham Denholm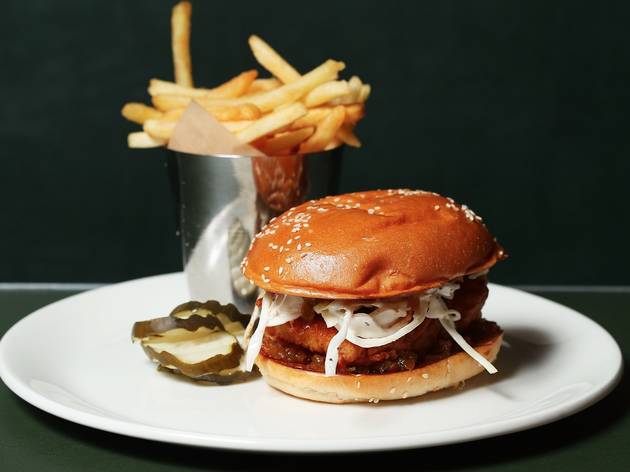 2/14
Photograph: Graham Denholm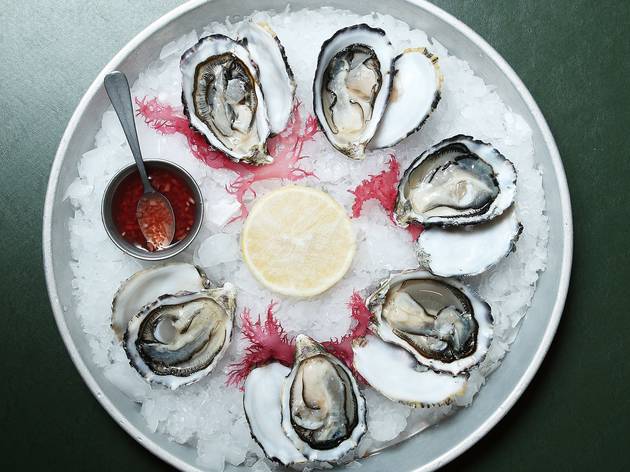 3/14
Photograph: Graham Denholm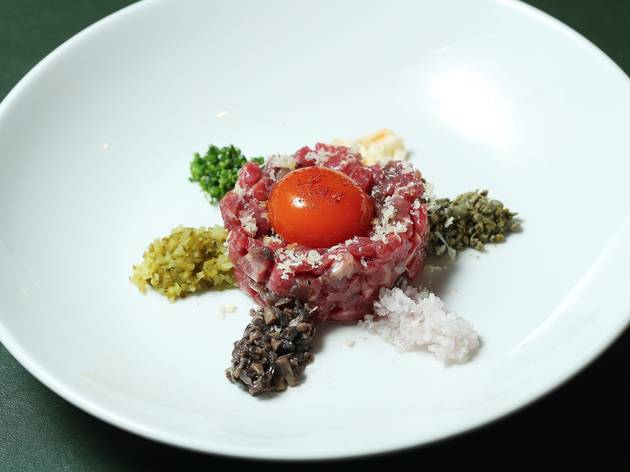 4/14
Photograph: Graham Denholm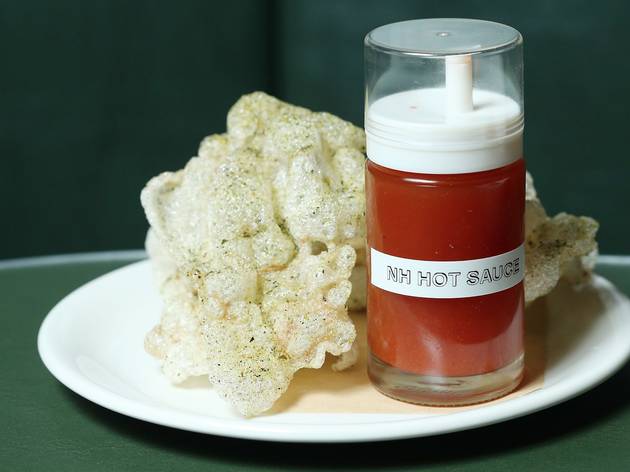 5/14
Photograph: Graham Denholm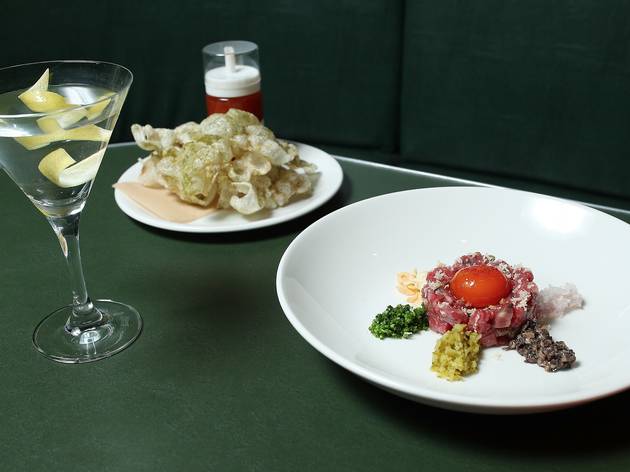 6/14
Photograph: Graham Denholm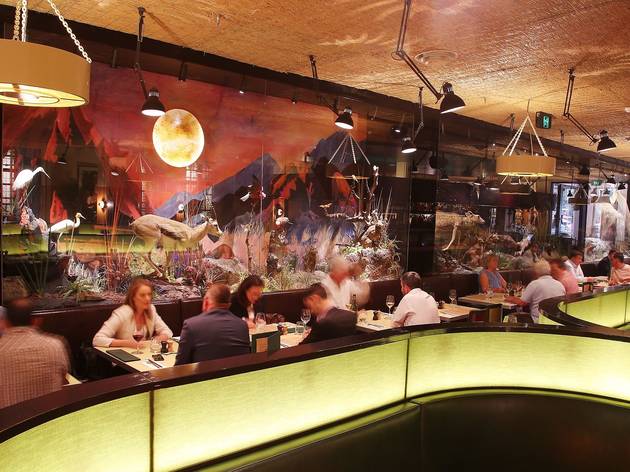 7/14
Photograph: Graham Denholm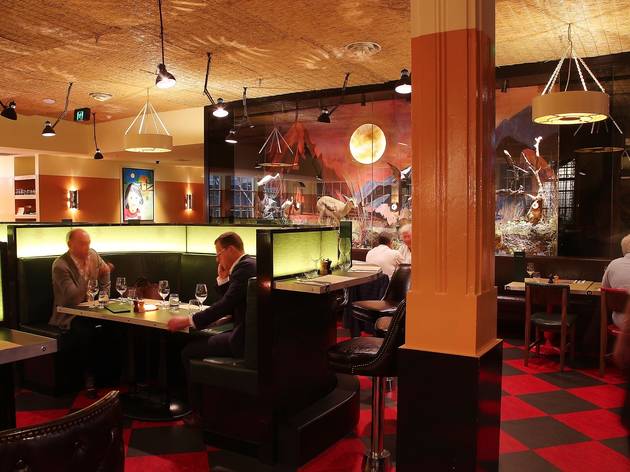 8/14
Photograph: Graham Denholm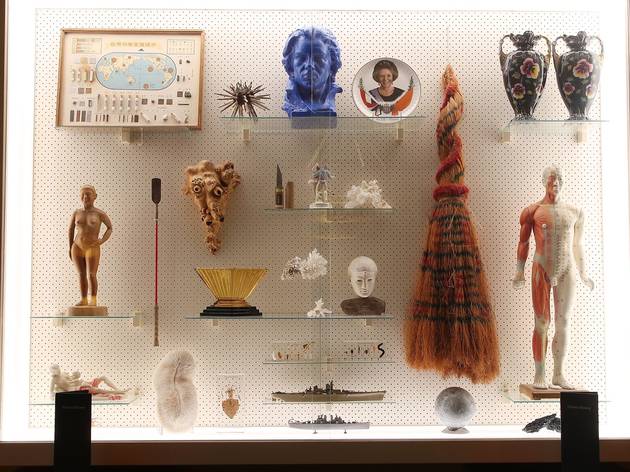 9/14
Photograph: Graham Denholm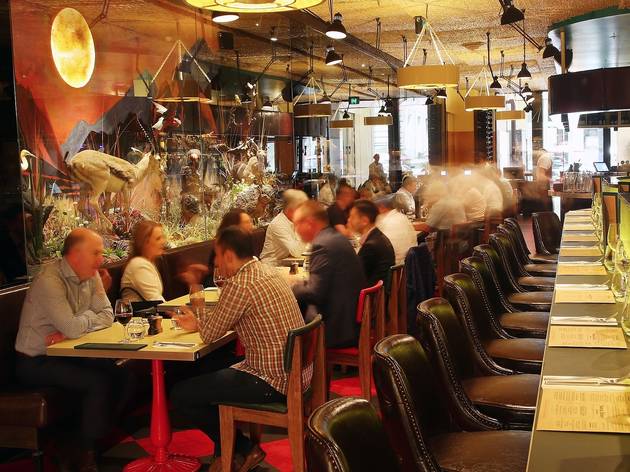 10/14
Photograph: Graham Denholm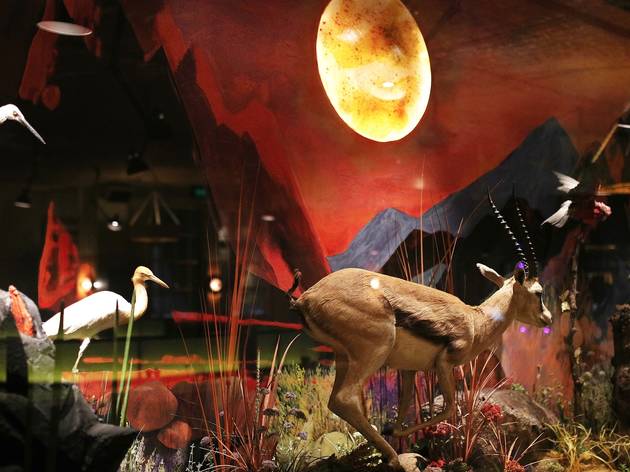 11/14
Photograph: Graham Denholm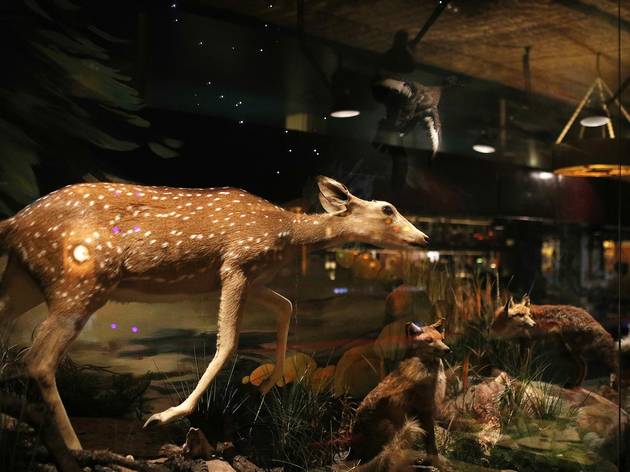 12/14
Photograph: Graham Denholm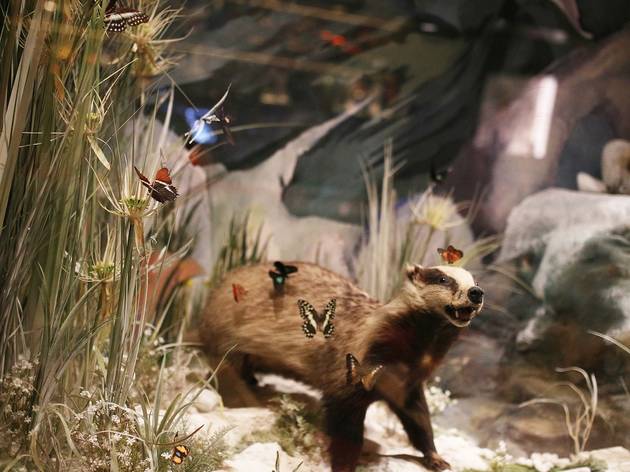 13/14
Photograph: Graham Denholm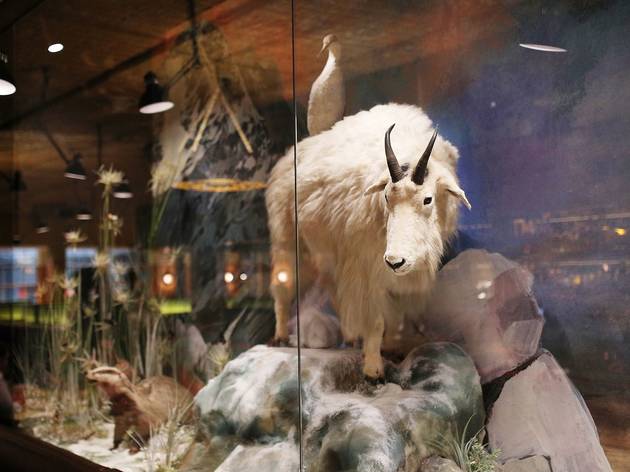 14/14
Photograph: Graham Denholm
Time Out says
Find taxidermy and tartare at a bold new CBD bar and grill
Strike one for originality. Natural History brings together the hitherto separate impulses of stuffed animals and American-style dining at an aircraft hangar-sized venue in the heart of the Collins Street money district.
Brought to life by chef Morgan McGlone, the chef impresario branching out from his Belle's Hot Chicken frying empire, and Michael Delany, the peddler of radical concepts who enslaved a generation of clubgoers with the legendary Honkytonks, Natural History replaces the corporate-green carpet and polished wooden furniture of its predecessor with the opportunity to eat steak while being eyed by a bunch of beta-predators and gentle ruminants of the African savannah.
What we can safely call one of the wackiest fitouts in the history of Melbourne dining is arresting, certainly, but lacks cohesion. The black and red tiles on the floor and red booths around the perimeter say 'diner'. The central booths surrounded by softly glowing green-tinged partitions say 'old New York'. The ceiling clad in rattan panels says 'tiki bar' or 'we ran out of money'. The taxidermy says nothing. The albino peacock, foxes and their furred and feathered friends just stare at you in their artistically frozen tableau of their former life. Anyone who thrills to the stuffed critters on display at Melbourne Museum or Julia deVille's jewellery will love it.
Among radical surroundings, the menu plays it safe. The oysters – fat, creamy Sydney Rocks from Pambula – are served on ice with red wine vinaigrette and a muslin-wrapped half lemon, or baked with butter, preserved lemon and lovage. Either way, they're excellent, albeit at an ouchy $5 a pop.
Steak tartare goes the deconstructed route, the chopped meat topped with a tamari-cured egg yolk and surrounded by pinwheels of add-ons: the usual suspects such as capers and shallot joined by the likes of confit mushroom and garlic chips. Puffed beef tendons are the carb vehicle of choice, fizzing happily with the addition of McGlone's thin but powerful fermented chilli sauce.
A Cajun fish sandwich takes things down a notch, from Tribeca brasserie to East Village diner. The roll is soft and fast-food-chain sweet, the gently spiced rock ling played off against 'slaw and pickled green tomatoes. A good lunch option, perhaps. A griddle-charred slab of ox tongue gets the right amount of perk thrown at it with pickled radish and salted turnip, a bunch of 'wild' rocket and salsa verde. A spanner crab lasagne has thin strips of zucchini subbing for pasta, and a butter-rich tomato sauce: it's the creamy, plate-lickable riposte to all those parsimonious zoodles accompanying the vegan revolution.
The drinks list strikes a balance between pleasing the natural wine clique and those who think low-intervention means Melbourne Bitter on tap. There's a three-Martini lunch (with steak and chips, $75, each Friday) for anyone who doesn't have to get back to the office until Monday.
Some things are off in a place charging $22 for a cauliflower and grain salad. The napkins are paper. There's no bread or sharing cutlery. Small beer, perhaps, but these things count in the overstuffed Melbourne restaurant market. It's survival of the fittest out there. Will Natural History join the evolutionary winners? Let nature take its course.
Details
Address:
401 Collins St
Melbourne
Melbourne
3000

Contact:
Opening hours:
Mon-Wed 3pm-late; Thu, Fri noon-late; Sat 5pm-late (café Mon-Fri 7am-3pm)
Best selling Time Out Offers