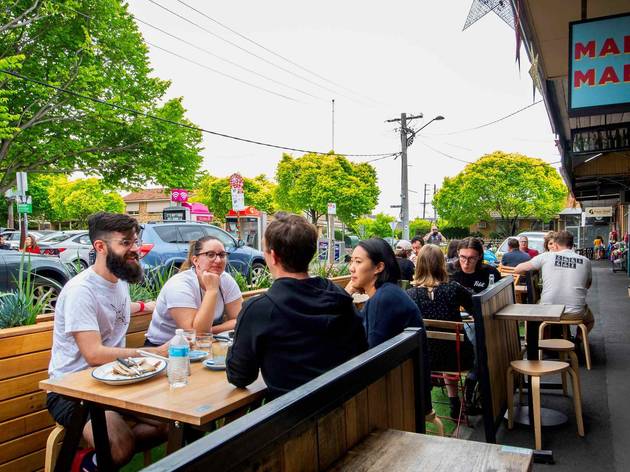 1/4
Photograph: Supplied/City of Maribyrnong
Mabu Mabu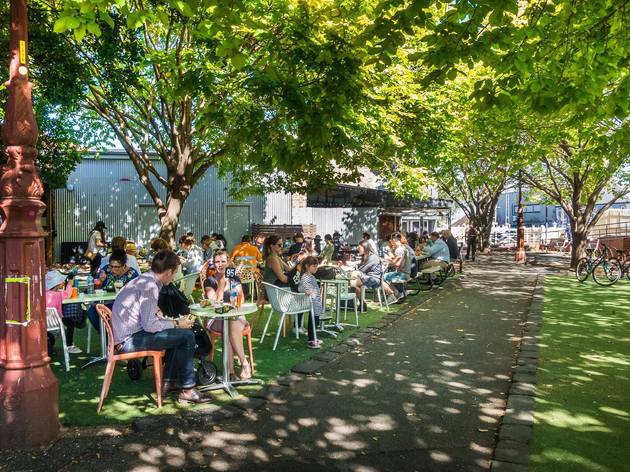 2/4
Photograph: Shuang Li / Shutterstock.com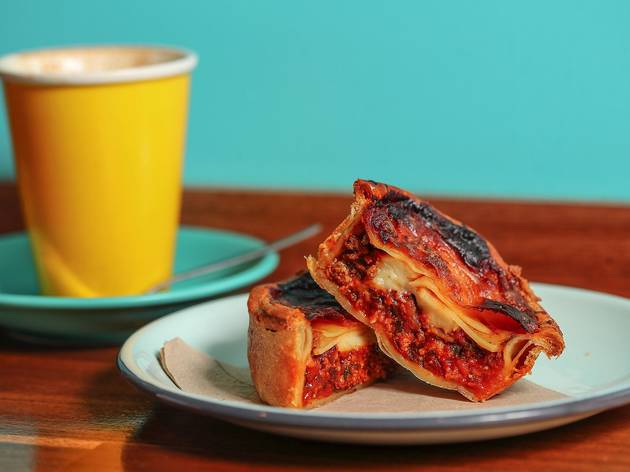 3/4
Photograph: Graham Denholm
Pie Thief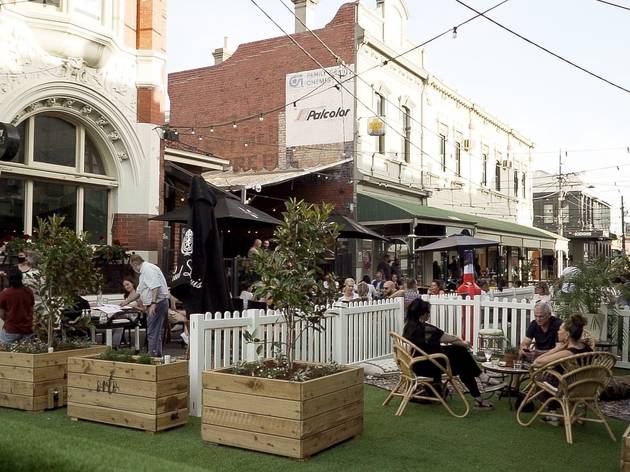 4/4
Photograph: Supplied/City of Maribyrnong
New outdoor dining in Melbourne's inner west
With dozens of new spaces opening from Footscray to Yarraville, it's the official summer of alfresco
There are few pleasures in life that can compare to a Spritz in the sun or a steak under the stars, so it's music to our ears to hear that more than 35 new outdoor dining spaces are opening throughout the City of Maribyrnong. That means more of us can safely enjoy the area's brilliant cafés, bars and restaurants this summer while social distancing.
Snap up the pleasure of sticking around, whether you're scarfing wattleseed waffles at vibrant Torres Strait café Mabu Mabu, scrapping over the last piece of sisig at modern Filipino diner Chibog, or simply hoovering a Pie Thief chunky steak under the day's rays. Yarraville's Village Cantina is slinging all the burritos, tacos and quesadillas you know and love, while Braybrook's Blue Bamboo will be good for an open-air catch-up over bowls of pho.
The City of Maribyrnong has opened up many of their streets under a six-month trial of their creative Parklet program, repurposing parking bays to accommodate more outdoor dining and seating. They've also closed a section of Ballarat Street in Yarraville to traffic, transforming the space into a quaint little pop-up park for everyone to enjoy.
It's all part of their Love Your Local campaign, which encourages locals to throw their support behind beloved neighbourhood businesses as they rebuild after the impacts of Covid-19. To discover a new favourite, visit their new directory that's packed with local gems worth visiting.
Best selling Time Out Offers