O'Connell's Centenary Hotel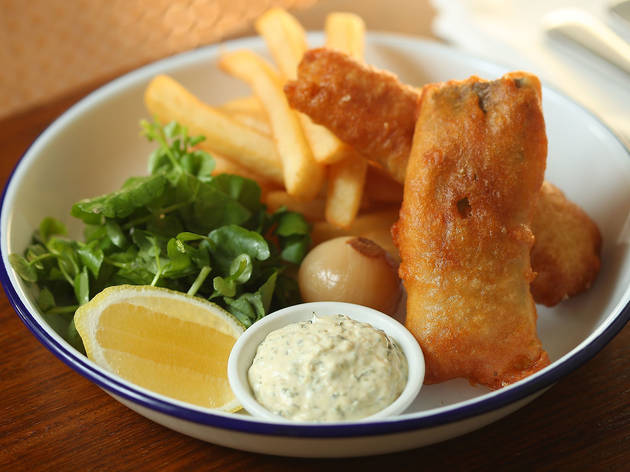 1/12
Photograph: Graham Denholm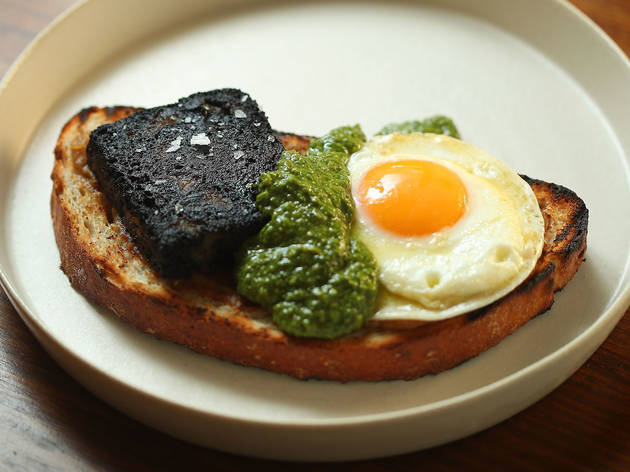 2/12
Photograph: Graham Denholm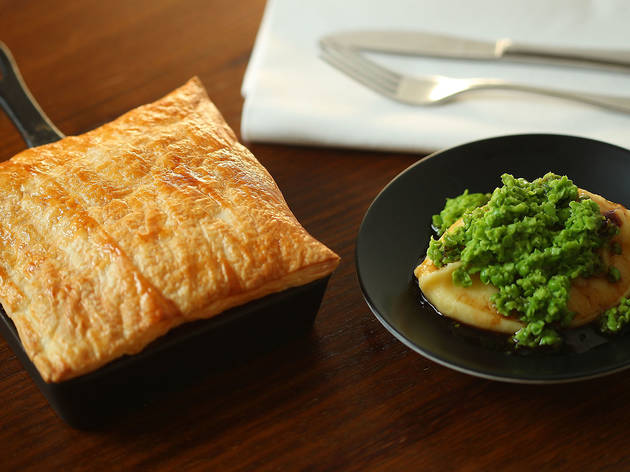 3/12
Photograph: Graham Denholm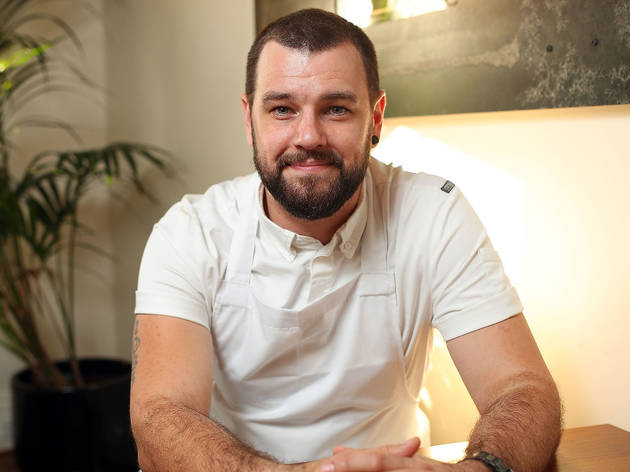 4/12
Photograph: Graham Denholm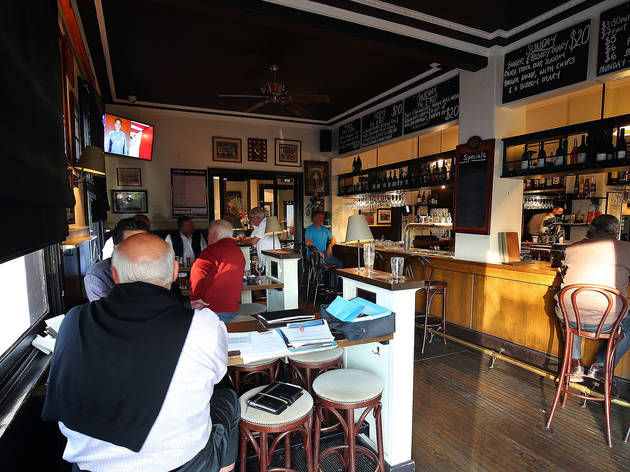 5/12
Photograph: Graham Denholm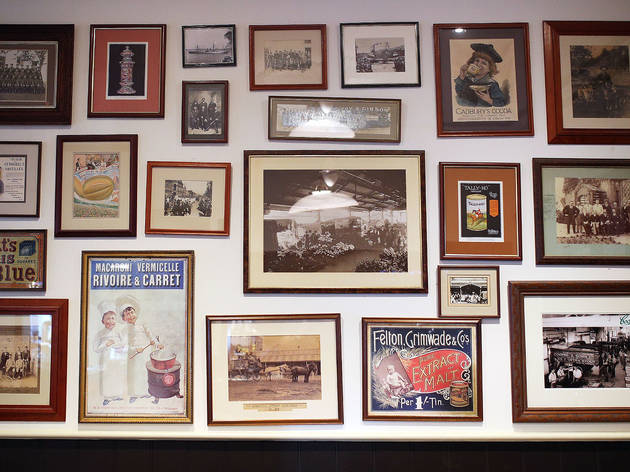 6/12
Photograph: Graham Denholm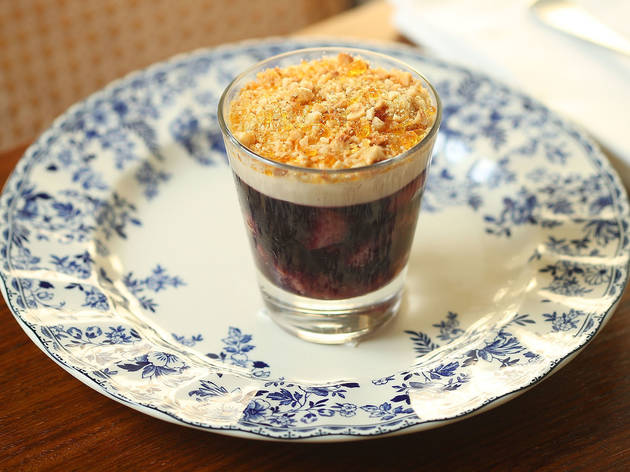 7/12
Photograph: Graham Denholm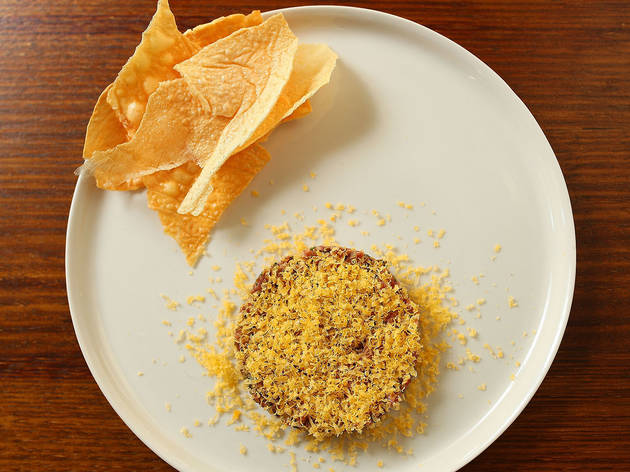 8/12
Photograph: Graham Denholm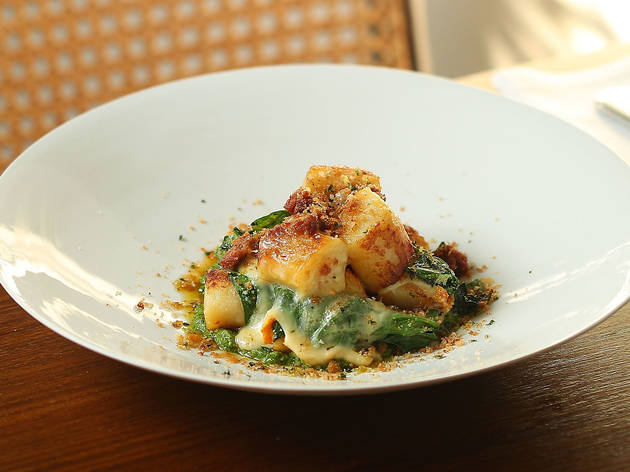 9/12
Photograph: Graham Denholm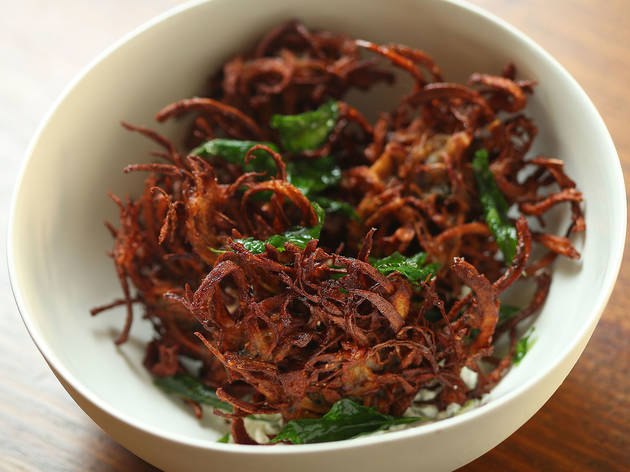 10/12
Photograph: Graham Denholm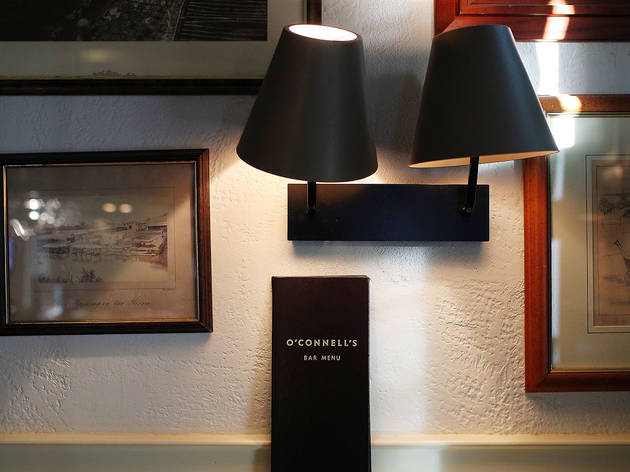 11/12
Photograph: Graham Denholm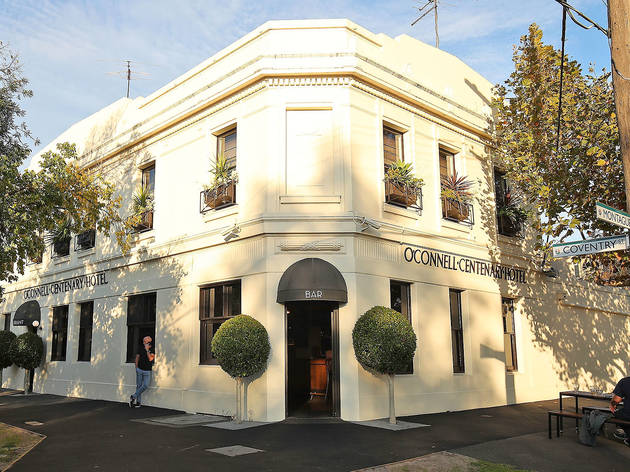 12/12
Photograph: Graham Denholm
Time Out says
And for its latest trick, O'Connell's Centenary Hotel has become an insta-portal to Old Blighty. Bring on the onion bhajis…
There's history aplenty behind these whitewashed walls. South Melbourne, the Melbourne suburb seemingly blessed with a higher pub-to-population ratio than any other, has tucked one of its jewels on a chi-chi backstreet where women in frivolous frocks and the men who love them take kerbside seats behind a wall of potted greenery.
The tides of change have washed in and out of this 144-year-old pub, but since the 1990s it has maintained a steadfast food focus, whether it was Greg Malouf, Adrian Richardson or Paul Cooper bashing the pans. Presiding over the kitchen in 2017 is Aaron Starling, an English expat who's done his time at Bistro Guillaume and now gets to serve malt vinegar on the triple-cooked chips and dish up berry trifle for the so-called pudding course.
It's a smart place that doesn't ditch the pub brief in delivering aesthetics a cut above the average corner boozer. Moorish-looking tiles that may have been left over from the days of Malouf's Middle Eastern reign – or more likely are part of Techne Architecture's 2012 makeover – rub shoulders with leather booths, while softly lit rows of wire wine racks detract attention from the drab grey carpet.
The menu knows its audience. The heading of 'Classics' contains fish and chips, a burger and a beef and Guinness pie, the latter referred to as 'famous' (normally a lose-a-star proposition, but by the overwhelming number of these key pies being ferried around the joint it's apparently justified). There's a separate heading for the grill (scotch fillet, porterhouse and eye fillet – no newfangled butchers' cuts here) and four fancier mains.
Starters, you ask? Onion bhajis, a twisted mass of fried onion for swiping through a cucumber-studded raita and mango pickle dotted with mustard seeds, are oily and tasty. Steak tartare with a zesty base of oyster cream comes with thick pappadum-impersonating potato wafers, while a sturdy slab of black pudding on toast with fried egg and salsa verde is just the ticket after a hard day in the coalmines.
Go the gnocchi. So often it's the pub food equivalent of cooking a risotto on MasterChef, but here they're good. Very good. The pan-fried beauties are topped with spinach, gremolata and a rubble of hazelnuts. A melting puck of pungent cows' milk washed-rind cheese (from Great Ocean Road producer L'Artisan) lurks beneath like an archeological treasure. Another main of smoked pork belly is derailed by a sweet, molar-sticking, Vegemitey reduction and baby food-smooth applesauce.
Other cons? Service is pubbishly informal and occasionally forgetful; the white rectangular plate makes a triumphant return from wherever it's been hiding since 1995; and the wine list lacks in excitement what it makes up in length. But they're mere niggles, really, at no risk of derailing the fortunes of a place that leaves the lasting impression of knowing its clientele with all the familiarity of (almost) a centenary and a half.
---
Details
Best selling Time Out Offers