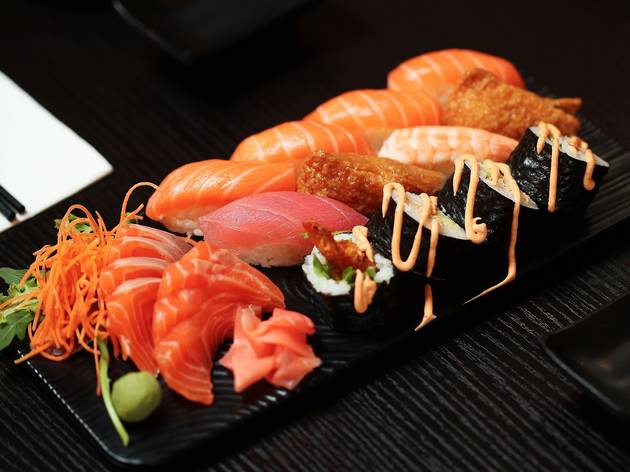 1/5
Photograph: Graham Denholm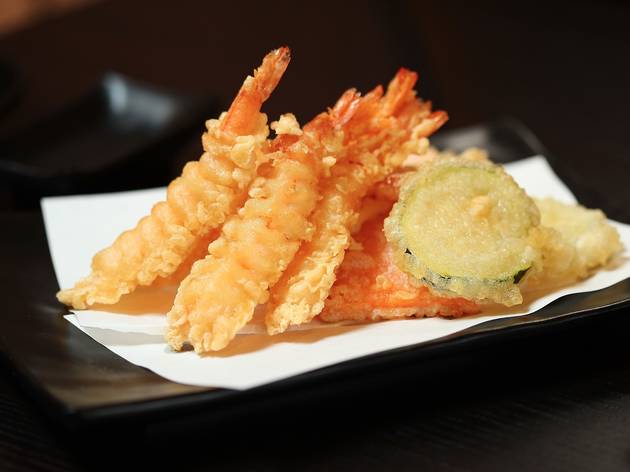 2/5
Photograph: Graham Denholm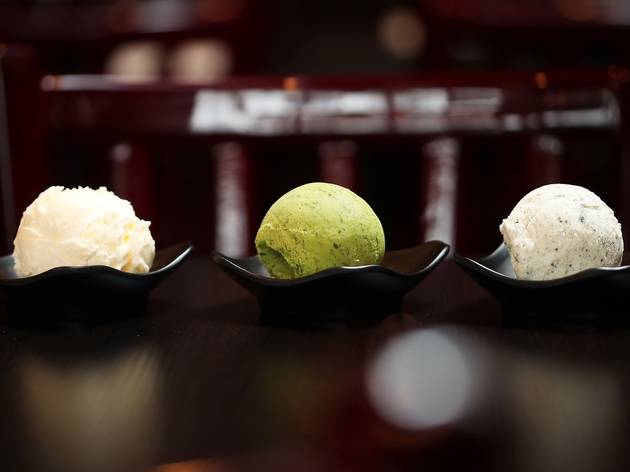 3/5
Photograph: Graham Denholm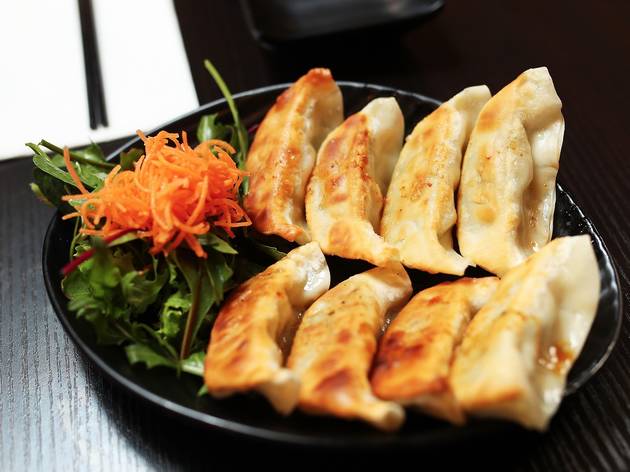 4/5
Photograph: Graham Denholm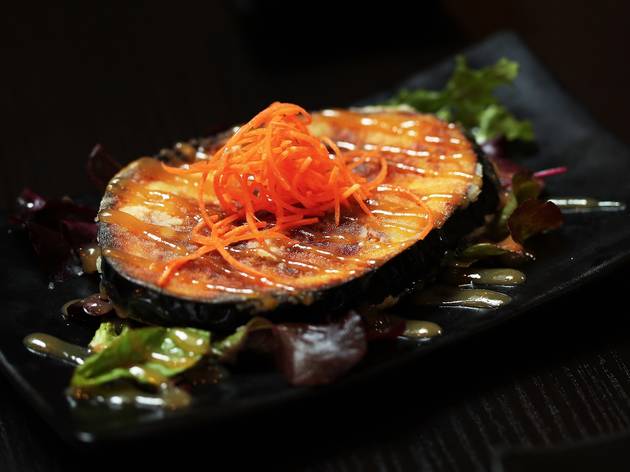 5/5
Photograph: Graham Denholm
Time Out says
Leave no snack behind at Greensborough's bottomless sushi feast
Unlike traditional all-you-can-eat situations, dinner at Okami doesn't involve food sitting in bain maries for a questionable amount of time – there's table service, and the food here is made to order, coming to you fresh out of the kitchen. It's the dinner you actually want, with a salary cap.
In a boon for budget-conscious indulgence, you only pay $29.80 per person and you can order anything off the set menu. Bookings are preferred (of course this deal is popular) and you can select from two sessions: 5.30pm, preferred by young families, or 7.30pm for the rest of us. And those sittings are full – expect to back your chair into another table at least once and inadvertently eavesdrop on your neighbours.
Once seated you can order anything from the laminated set menus. There's an a la carte menu too, but it's more fun and economical to opt for all-you-can-eat. Portions are based on the number of people dining, so the smaller your party, the smaller your dishes will be. But fear not: you can repeat orders if hunger persists.
This is not quite a well-oiled machine.The food comes out sporadically, and in no particular order so don't arrive hangry as service can be slow. Ask for the status of your dishes if it's been a long wait; ordering again might leave you with plates of unnecessary nigiri. Though that's no bad thing – the nigiri walks that tightrope of acid and salinity in the vinegared rice and fresh fish with the balance of a circus performer. The maki rolls feature clean-cut raw fish, cooked tuna, chicken, crab meat, and vegetables, all held together in an inside-out roll structured around extra tough seaweed and garnished with pops of caviar.
The carpaccio deserves a shout out: a dish of just seared beef sliced stained-glass thin. The slices are topped with with tangy ponzu sauce and fresh greens. Roll one up, pop it in your mouth and feel it melt away. Definitely one worth a second order.
The takoyaki is another winner. Deep fried balls of wheat flour dough mixed in with octopus tentacles and chives are served with Kewpie mayonnaise, which gets its savouriness from MSG and it's sweetness form vinegar in the mix, plus a sprinkling of hammy bonito flakes curling on top and Japanese barbecue sauce to balance the saltiness of the other elements.
Gyoza are fried on one side, giving them a texture double tap with biscuit-like crunch combined with the meltiness you want from your dumpling skins. These one-bite morsels are filled with juicy mince with a gingery zip, served with just a drizzle of sweet gyoza sauce made from rice vinegar, soy sauce and sesame oil. We'd like a whole lot more of it for this dish.
In fact, sauce shortage is a fate that befalls many dishes (except for the sushi since there's a soy pot on the table). It lets down otherwise good cooking that feels like it's missing something. And keep in mind they're tough on wastage here - get a little too greedy and you could be facing a fee for your superfluous food.
Details