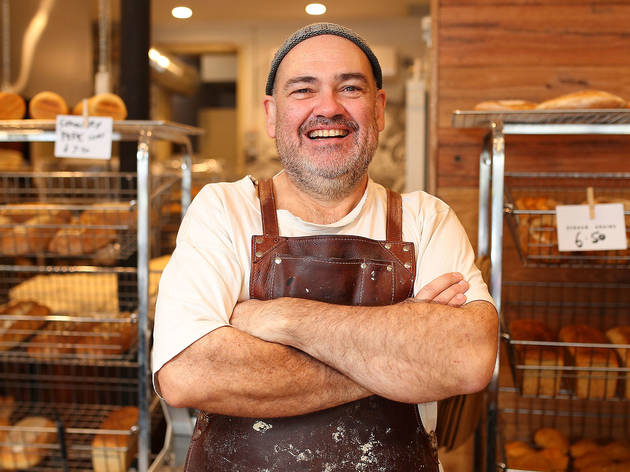 1/10
Photograph: Graham Denholm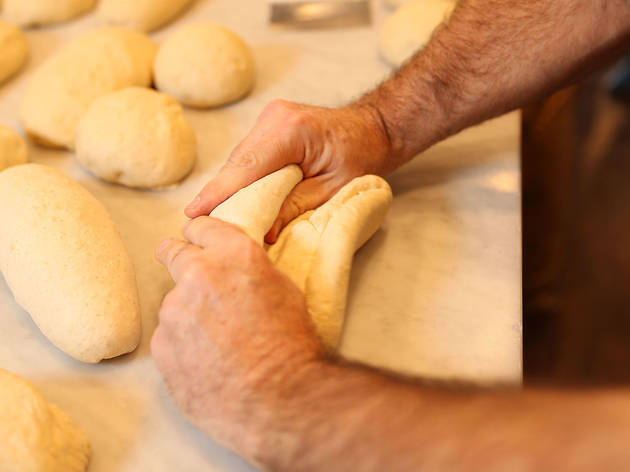 2/10
Photograph: Graham Denholm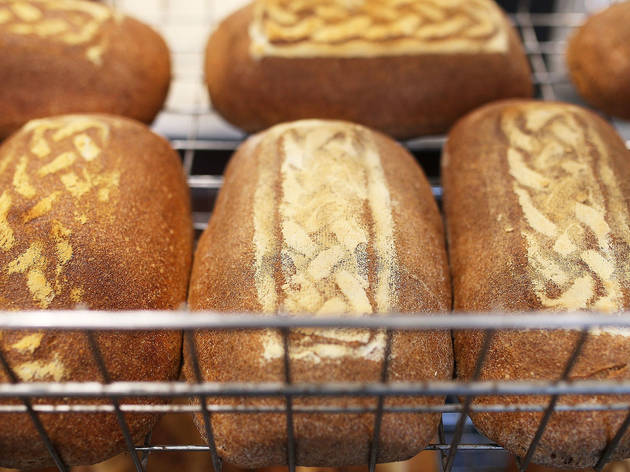 3/10
Photograph: Graham Denholm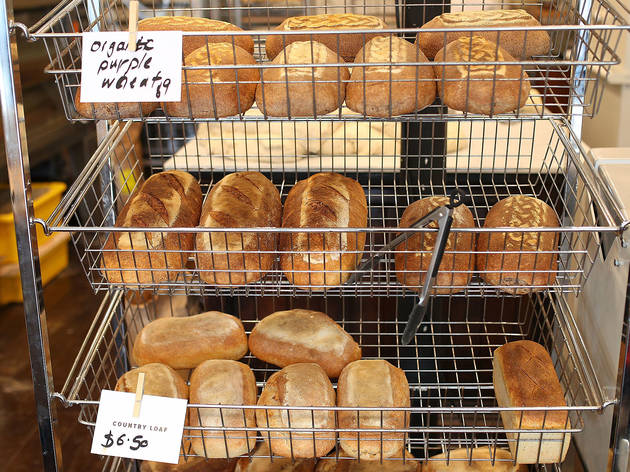 4/10
Photograph: Graham Denholm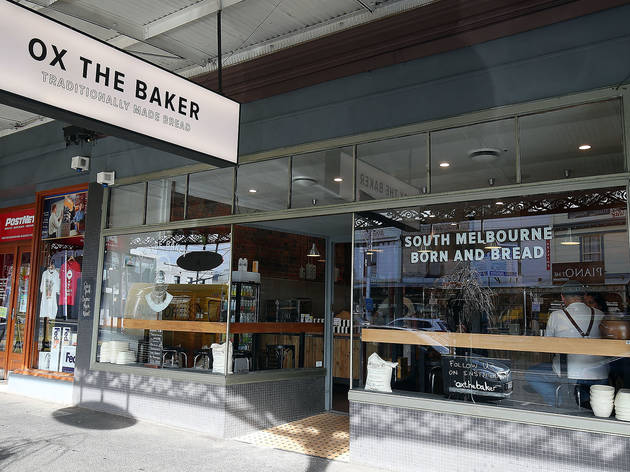 5/10
Photograph: Graham Denholm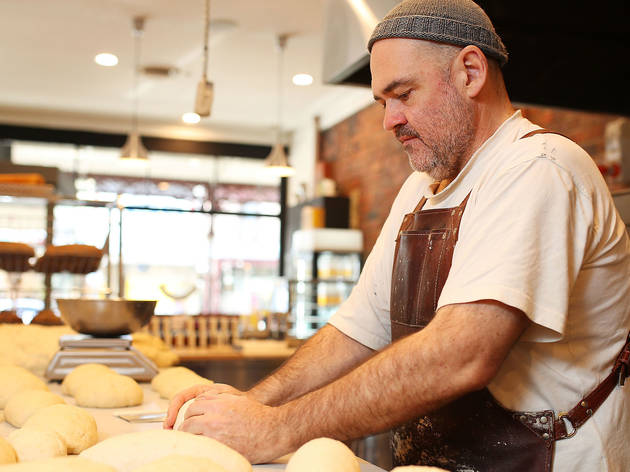 6/10
Photograph: Graham Denholm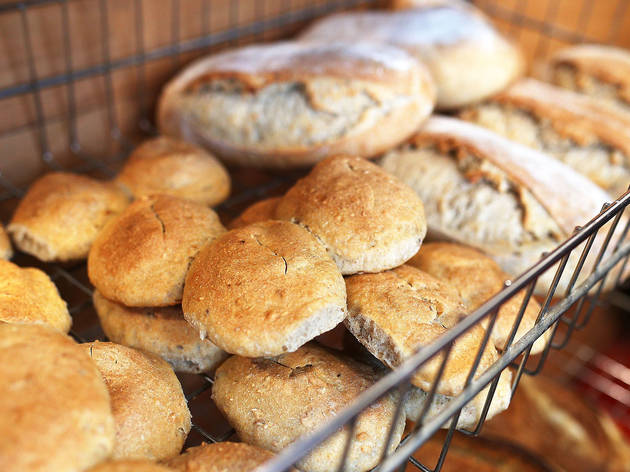 7/10
Photograph: Graham Denholm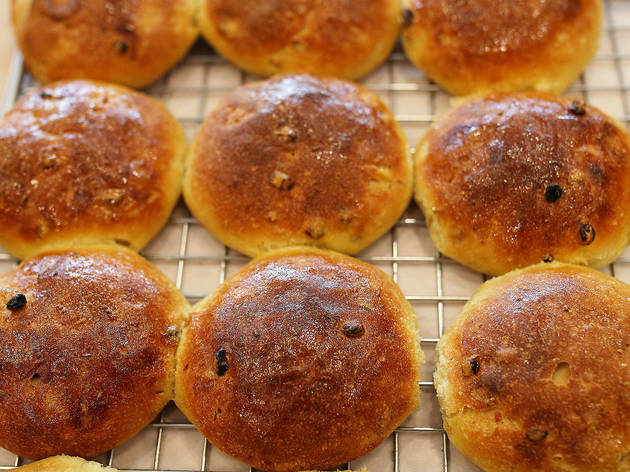 8/10
Photograph: Graham Denholm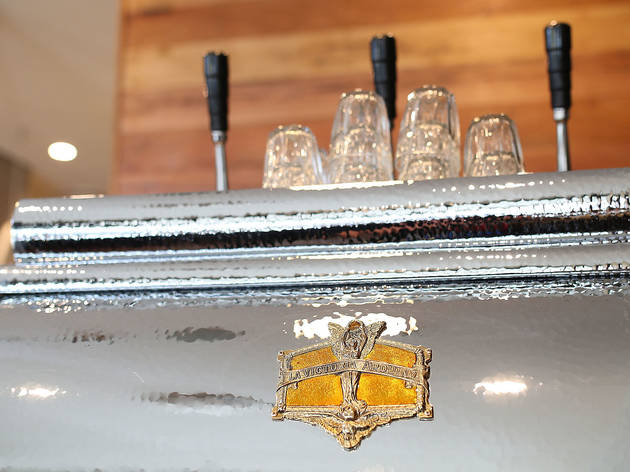 9/10
Photograph: Graham Denholm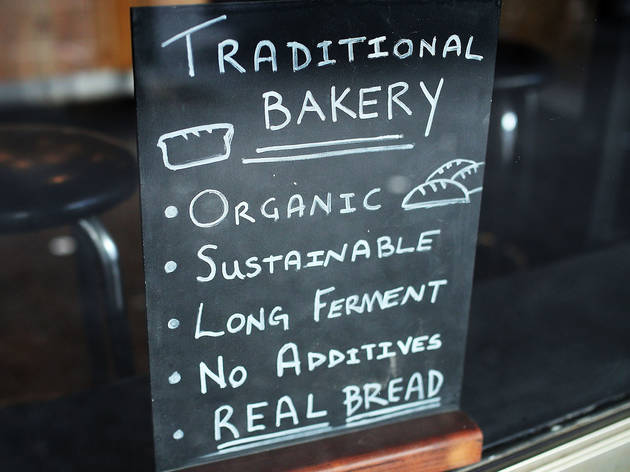 10/10
Photograph: Graham Denholm
This South Melbourne baker follows centuries-old techniques
Ox the Baker is a South Melbourne bakery specialising in sourdough loaves that takes on average three days or more to make from start to finish. Owner Ox Noonan is passionate about the centuries-old technique of slow fermentation for his breads.
A firm believer that old-school baking techniques are best, Noonan refuses to use commercial yeasts or bread improvers. Instead, a crucial component to his loaves is the leaven, a viscous liquid yeast that is made when a water and flour mixture is left to ferment.
"My leaven has its roots in the late 1800s; it's been passed down and fed for over 130 years. We feed the leaven every day with organic flour and filtered water. It still gets mixed by hand, the way it's been for hundreds of years. The leaven evolves with what's in the environment and that gives the bread a richer, deeper flavour in the bread. You'll notice the difference in flavours day to day, no two loaves are the same."
Ox the Baker serves Noonan's signature loaves as well as sliceable sandwich breads that the bakery also uses to make toasties available to eat in. Coffee is by St Ali, whose owner Salvatore Malatesta is Noonan's business partner in the bakery venture.
Read our interview with Ox Noonan where we quiz on a day in the life of a baker.
Venue name:
Ox the Baker
Contact:
Address:
356 Clarendon St
South Melbourne
3205

Opening hours:
Mon-Sat 7.30am-3pm