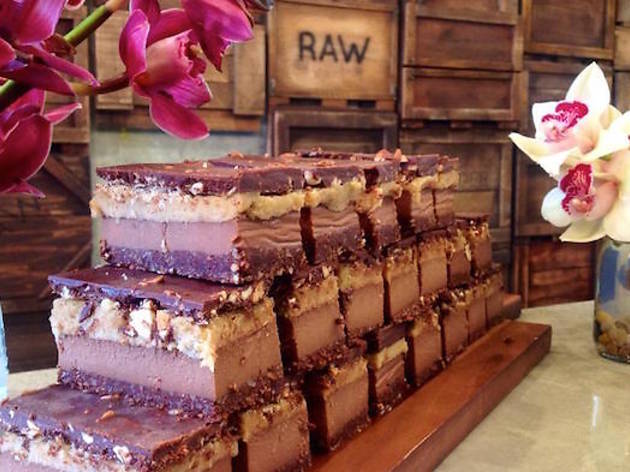 Tasty treats without the guilt and all the health benefits
Get all that the deliciousness you're after in a morning tea or afternoon snack, without any of the post-treat regret, at Raw Trader. This café specialises in organic, raw, vegan, paleo and gluten/dairy/sugar-free desserts and sweet treats made using only the best ingredients.
If that sounds like you'll be served bliss balls made of air, make no mistake. Raw trader gets that just because you're denying yourself of a lot of everyday ingredients, doesn't mean that you should miss out on the tasty stuff. You'll find raw cheesecakes, raw and gluten-free donuts and lamingtons and enough slices to dazzle a CWA bake sale.
All ingredients (even the nut milks they use to serve organic coffees and teas) are freshly made in house and if you're opting to take away a few things, you'll be given recyclable packaging that won't mess up the environment while you're eating healthy.
Venue name:
Raw Trader
Contact:
Address:
info@rawtrader.com.au
10 Sutherland Street
Melbourne
3000

Opening hours:
Mon-Thu 7.30am-6pm; Fri 7.30am-10pm; Sat 10am-10pm; Sun 10am-4pm