1/12
Photograph: Graham Denholm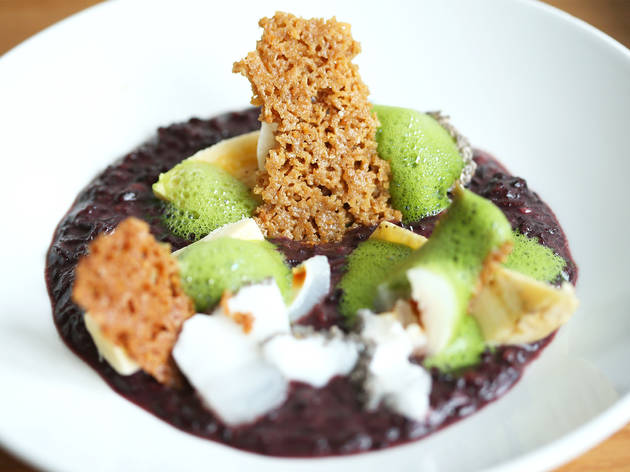 2/12
Photograph: Graham Denholm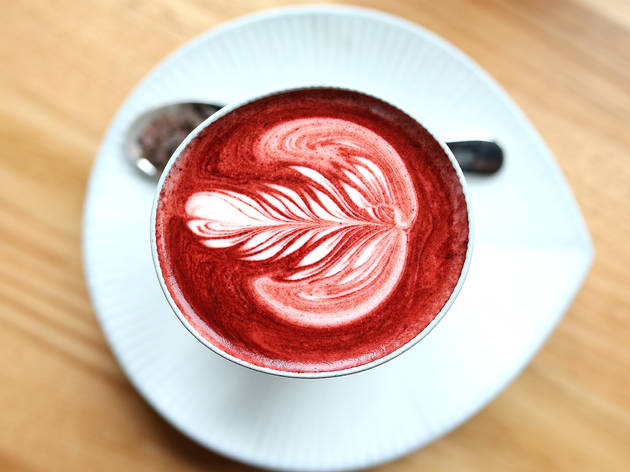 3/12
Photograph: Graham Denholm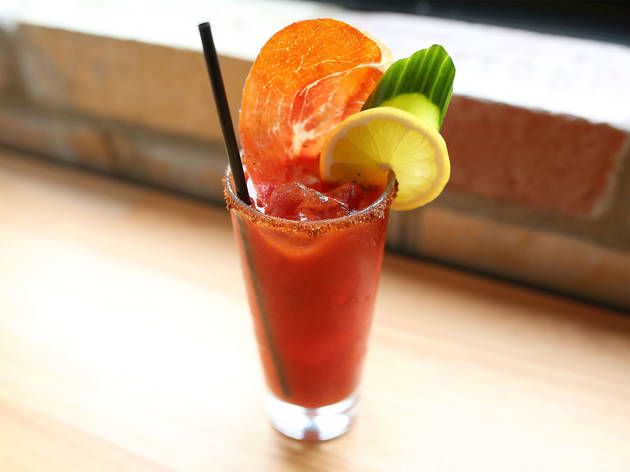 4/12
Photograph: Graham Denholm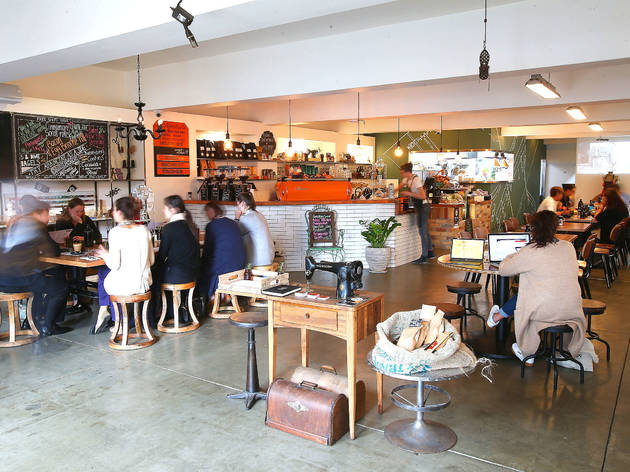 5/12
Photograph: Graham Denholm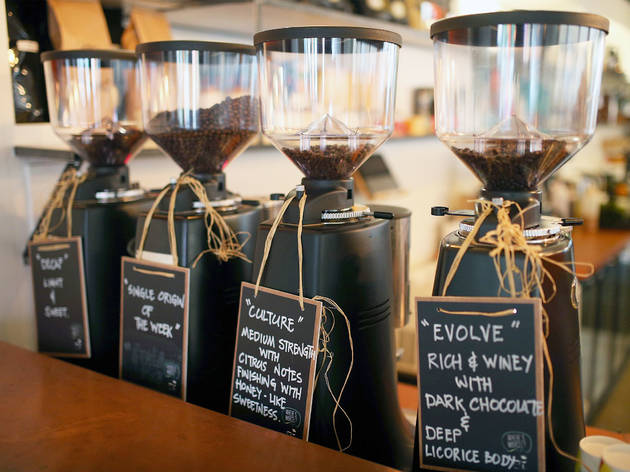 6/12
Photograph: Graham Denholm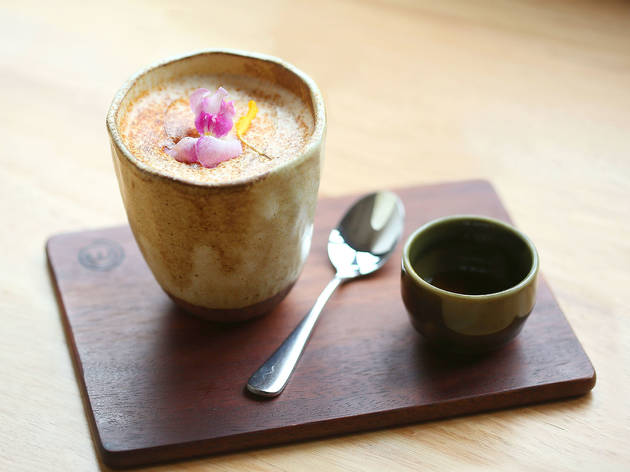 7/12
Photograph: Graham Denholm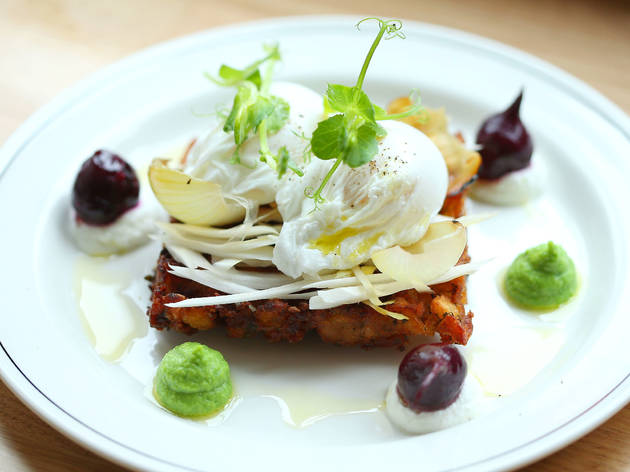 8/12
Photograph: Graham Denholm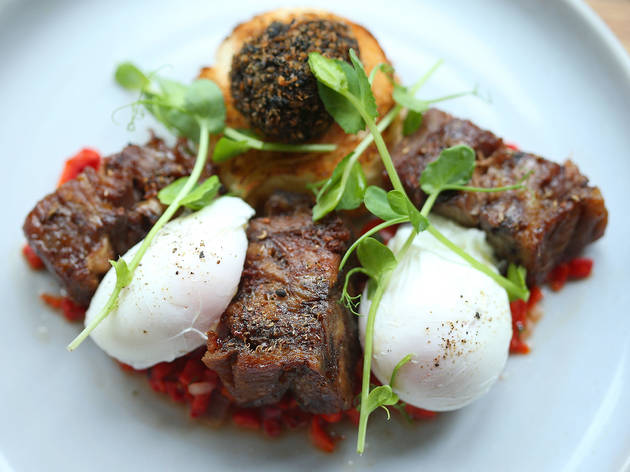 9/12
Photograph: Graham Denholm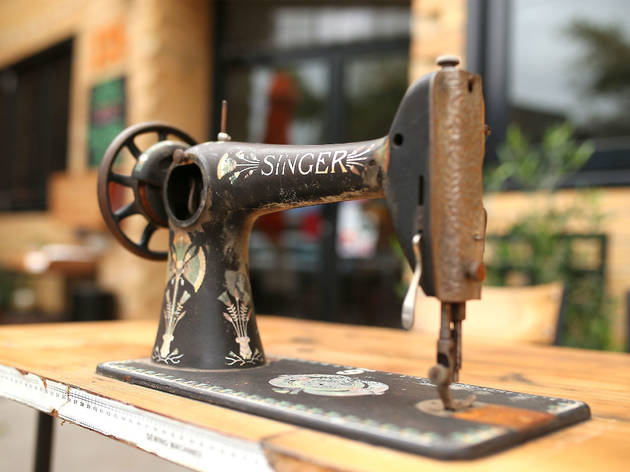 10/12
Photograph: Graham Denholm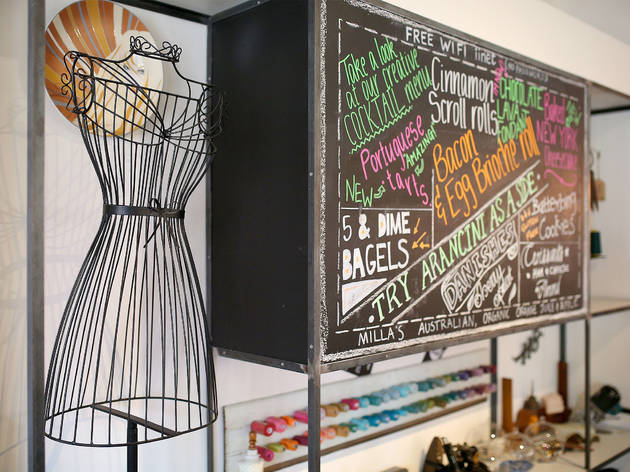 11/12
Photograph: Graham Denholm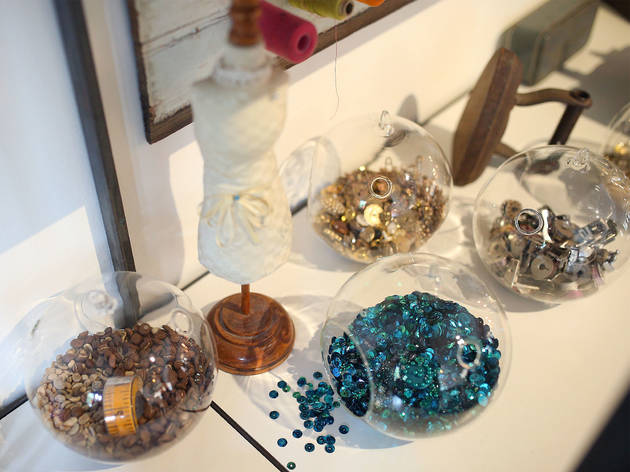 12/12
Photograph: Graham Denholm
This Preston café lives in a former clothing workshop
Adriana Agricola, the owner of Sartoria, grew up above a dressmaking workshop owned by her parents Joseph and Carmela in the 1960s. Decades later, she has returned to her childhood home to convert the space into a sprawling warehouse café. Agricola has sewn plenty of throwbacks to the building's tailoring past into the stylish warehouse conversion; rolls of fabric, mannequins, and vintage Singer and Necchi sewing machines take pride of place throughout.
The menu items, devised by consulting chef Jason Shiong (formerly of Longrain), sport nostalgic names, like the Sartorialist, the Organza and the J+C (after Agricola's parents). It's clear that Shiong has a keen eye for presentation (attention to current plating trends ties in nicely with the café's fashionable history) but on our visit, we find that a few things need refining. The Designer, a beautifully fluffy buffalo yoghurt hotcake stack with caramelised pineapple, tastes like a tropical holiday, but the generous dousing of green tea cream and salted coconut cream leaves our stack drowning in liquid. It's a shame too that the dehydrated nuts were blitzed to crumbs, as some crunch would have added a much-needed boost to the dish. The Necchi black rice porridge fares much better on texture, with the black glutinous rice adding a nutty dimension to the coconut chia jelly.
If you're sick of toast, the waffle hash brown in the Seamstress is a great crisp alternative, but this dish was dying for a bit of seasoning. Just a bit of extra salt in the potatoes before they went in the waffle-maker – plus saltier creamy feta and more caramelisation on the onions – would have made it a dream. The drinks fared better in the breakfast department – Sartoria uses a deep chocolate coffee blend by CBD roaster Where's Marcel, though the intriguing beetroot-infused Red Velvet hot chocolate sacrifices the chocolate hit for the red tint in your milk. You're better off with the 70 per cent dark chocolate Monsieur Truffle number.
Sartoria gains points for offering brunch cocktails; weekend diners can try a spicy Bloody Mary with crisp prosciutto, while sangria jugs stick to chef Shiong's tropical theme should your breakfast require a bit more punch.
Preston is well and truly riding a new wave of revival (see: Dexter and Stray Neighbour). There's plenty to like about Sartoria, and while the finer points need some fine-tuning, we suspect they're on to a very good thing.
Venue name:
Sartoria
Contact:
Address:
115 Plenty Rd
Preston
Melbourne
3072

Opening hours:
Mon-Fri 7am-4pm; Sat-Sun 8am-4pm