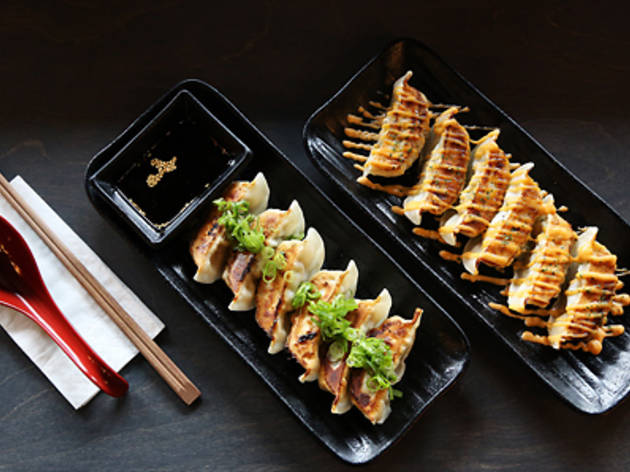 1/15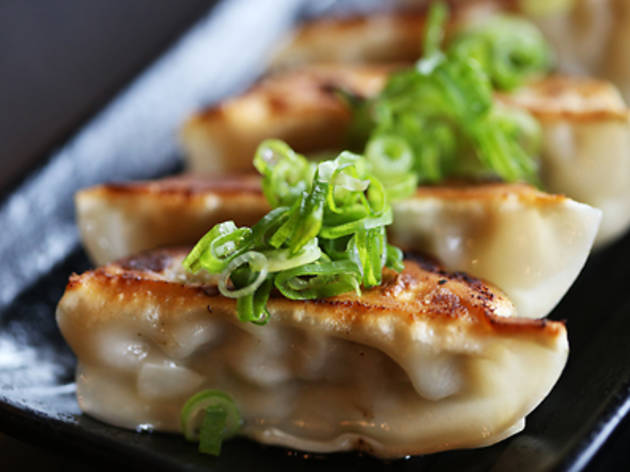 2/15
3/15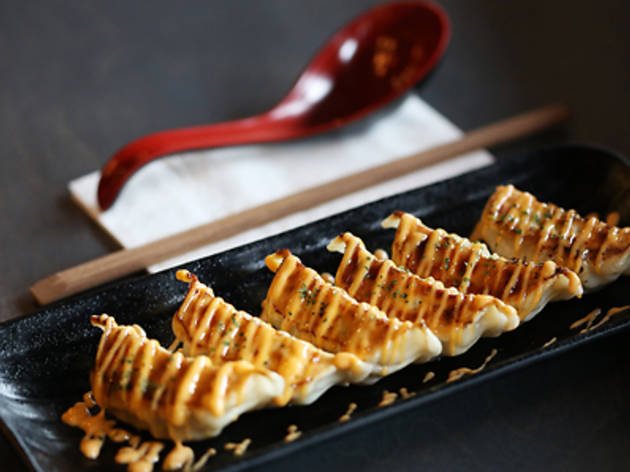 4/15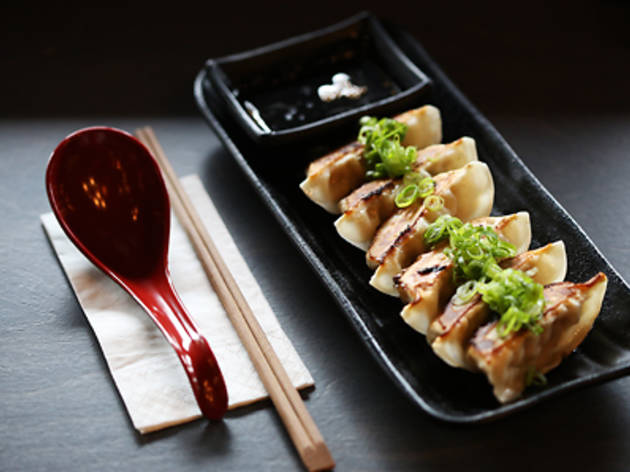 5/15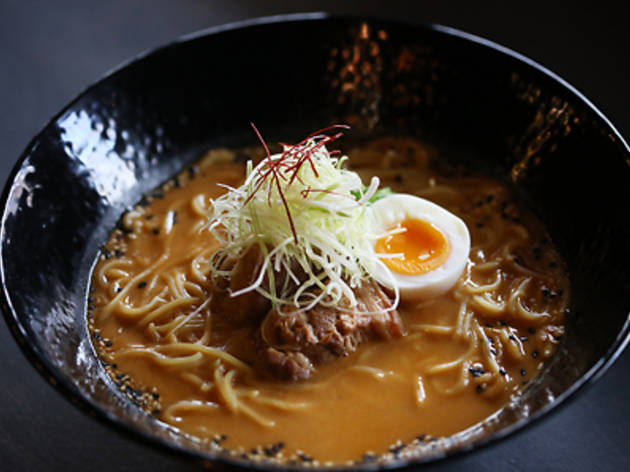 6/15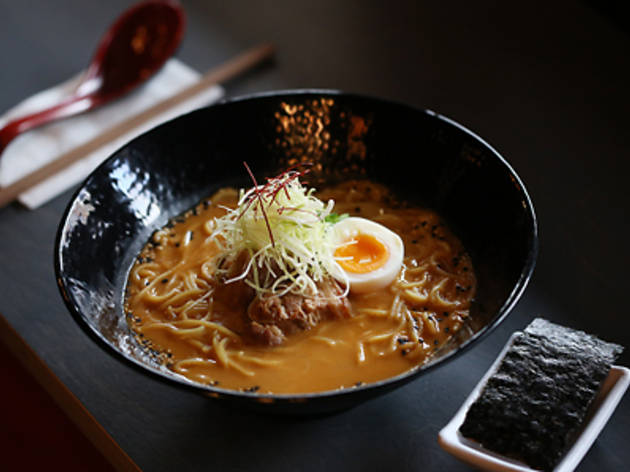 7/15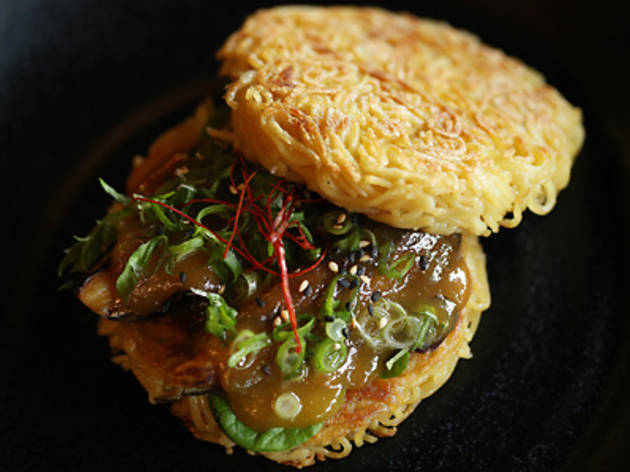 8/15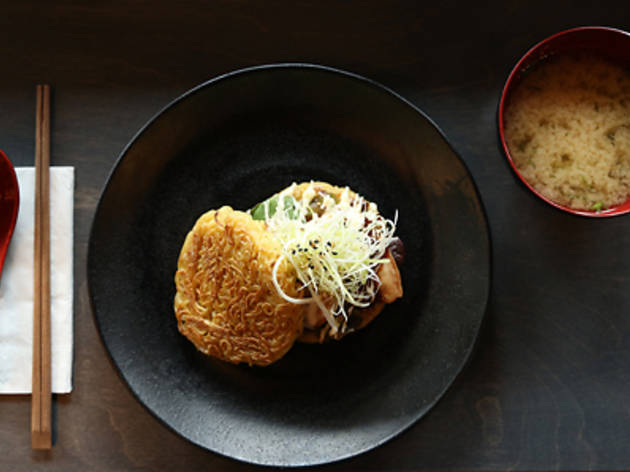 9/15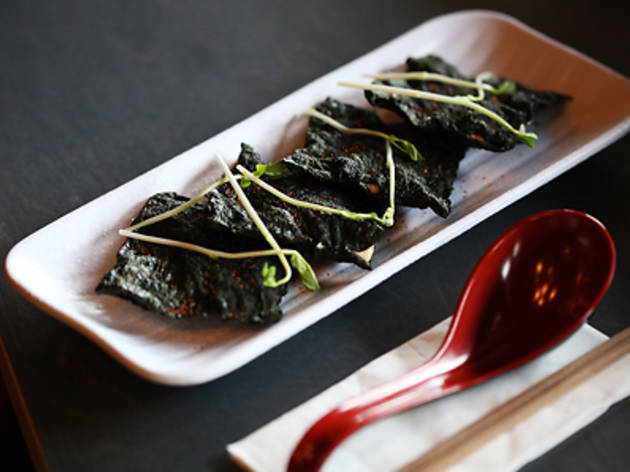 10/15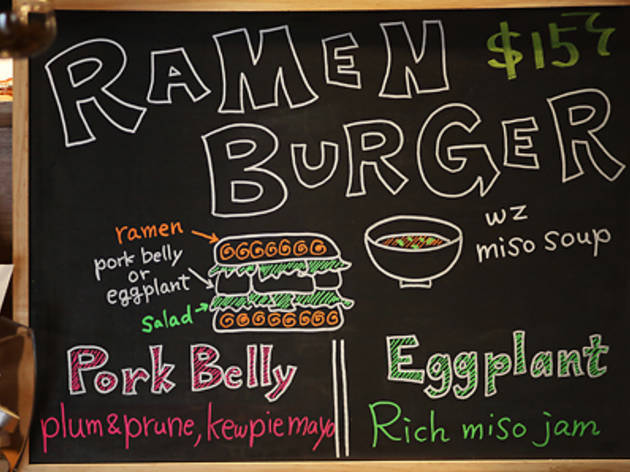 11/15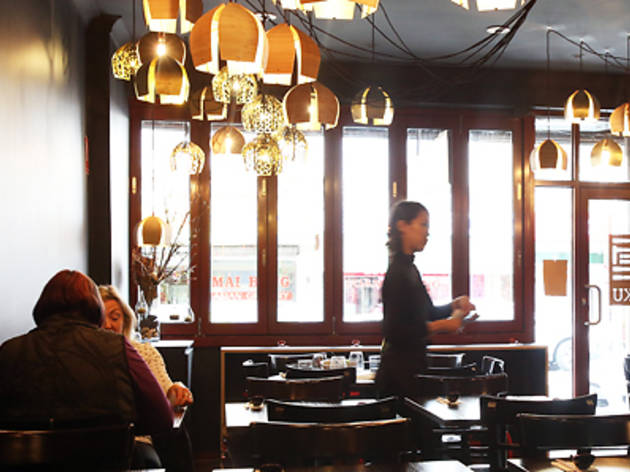 12/15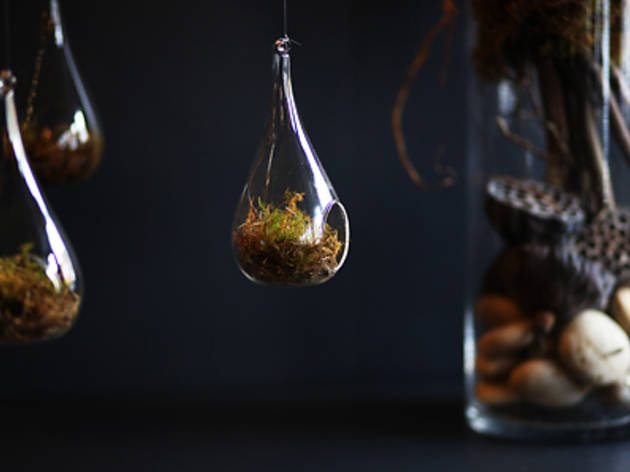 13/15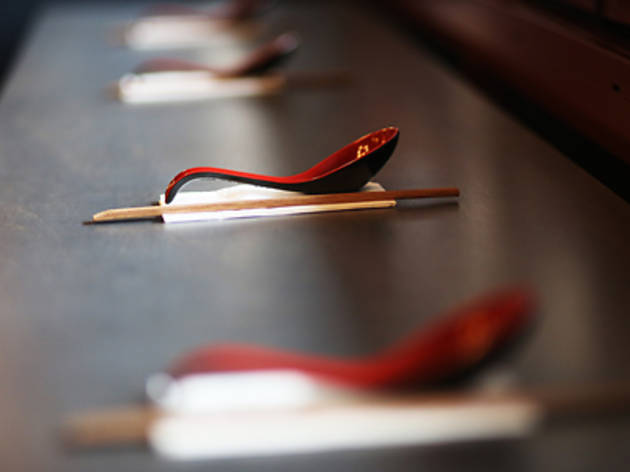 14/15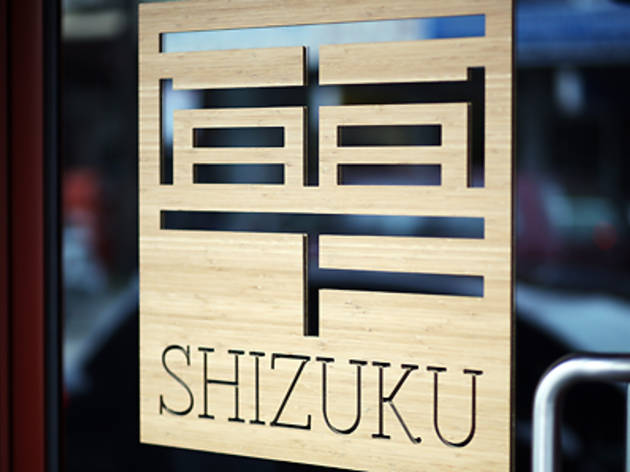 15/15
Time Out says
Shizuku is Abbotsford's new mod-Japanese eatery executing some bold culinary ideas with mixed success
Good ramen broth is rare in this town. And for that alone, we'd say Shizuku is worth a look. Their shoyu stock has a rich, sticky sweetness from being cooked for 18 hours with pork bones and belly and enriched with soy sauce. The long egg noodles are springy with just enough bite and the bowl is topped with a sunny, squidgy yolked egg, fresh, finely shredded daikon and pickled ginger and a nutty scattering of sesame seeds. It's a shame that the meat is the same 18-hour boiled belly - the pork has expended all its worth into the liquor and what's left is just exhausted hunks of protein. The body of the soup is good, no question. But sadly, the almost-nailing-it-but-not-quite story is one that's repeated a few times here.
Shizuku appeared two months ago between the pho houses and $2 shops on Victoria Street. It certainly stands out against the landscape of Laminex. The ceiling is festooned with wooden flower blossoms and a huge wooden megaphone, and the menu takes a giant leap outside of the box.
There are the endearingly named 'cheesy snacks', which we're told is cheddar cheese captured in nori sheets and cooked. But that cooking method is à la microwave, which results in chewy packages of dried-out cheese. You're better off with more traditional pan-fried pork and cabbage gyoza topped with squiggles of spicy kewpie mayo. Straightforward tasty.
We've got high hopes for the ramen burger. Instead of buns, soft pork belly (or eggplant) in a nutty-sweet peanut and prune sauce is sandwiched between thick fried patties of ramen noodles, with some lettuce and kewpie mayo. It looks great, and each element tastes as it should. In the eating, it's two big handfuls of smoosh.
We really want to like Shizuku. They're clearly working overtime to make things fun, and there is some kitschy charm to the place. There's something very Tokyo about pushing a glass ball into your luminous soda to activate the fizz while cheesy pop plays in the background.
Hopefully it's just a case of them trying to gallop before they've found their balance. There's potential, but Shizuku still has a ways to go.
Details
Users say