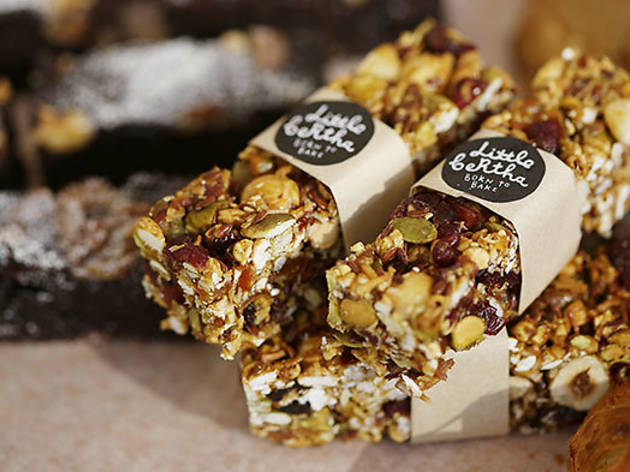 1/9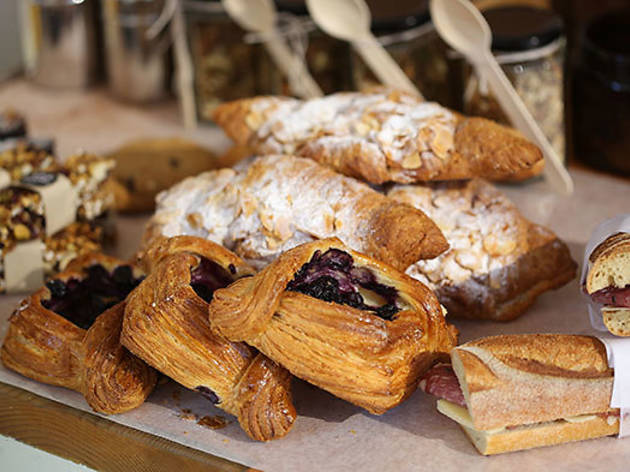 2/9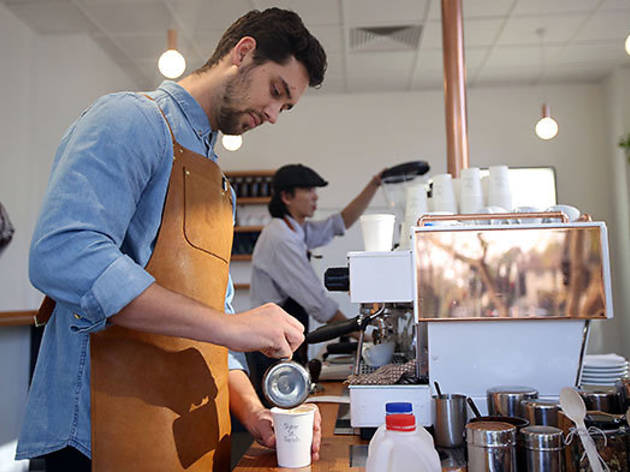 3/9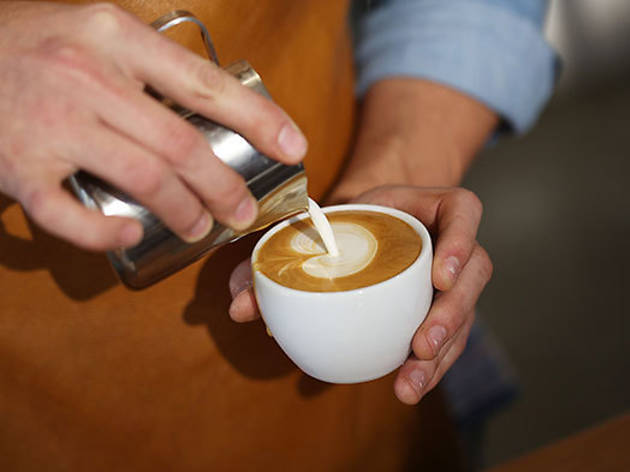 4/9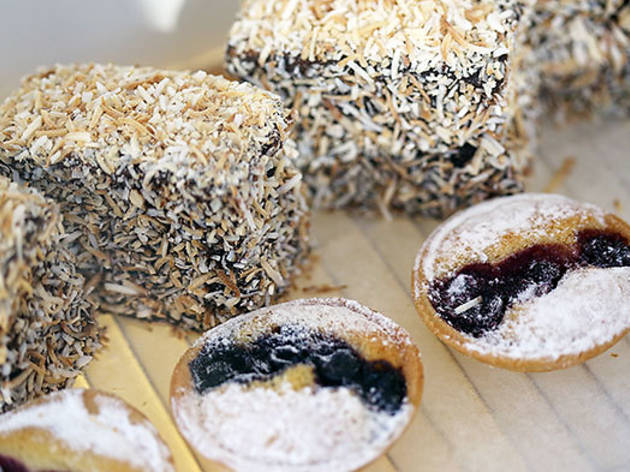 5/9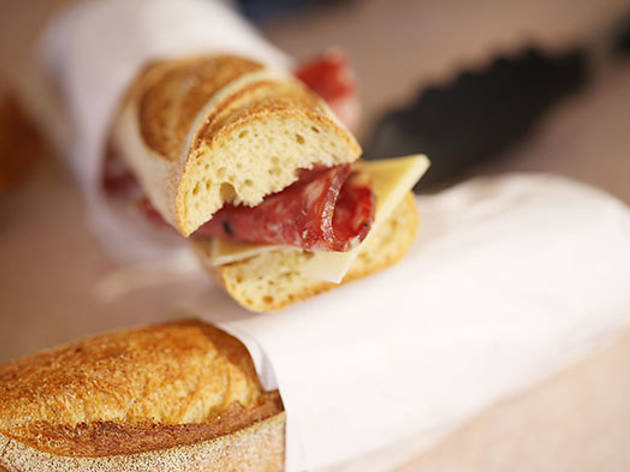 6/9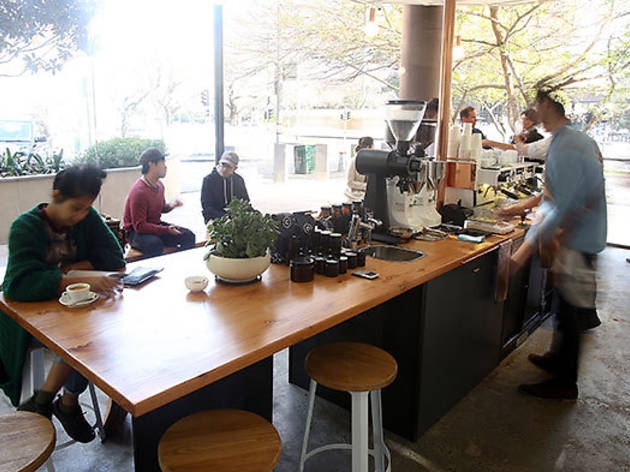 7/9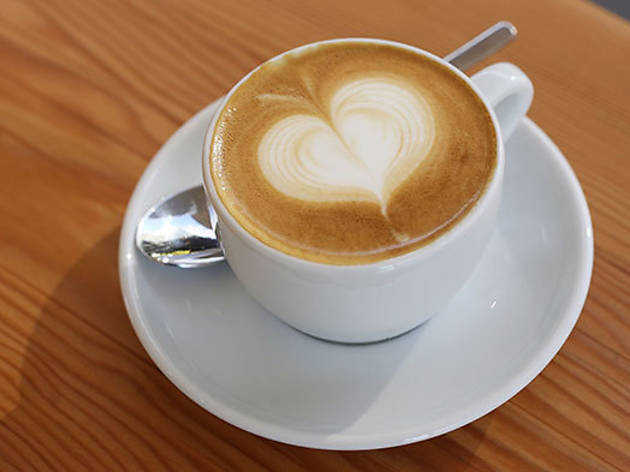 8/9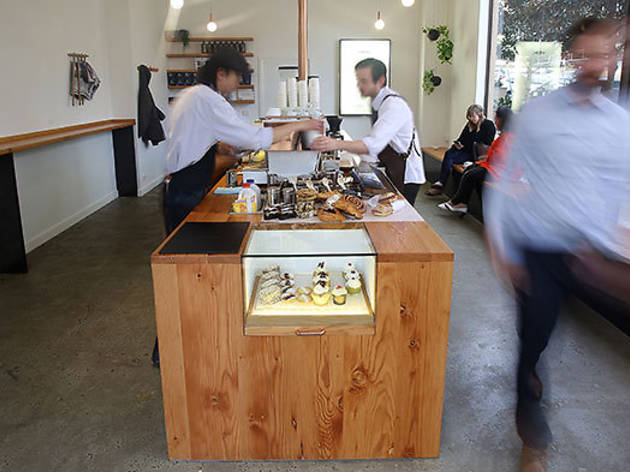 9/9
St Kilda Road is no longer a wasteland for good coffee
Firstly, let's get this straight. It's not minimal, it's minimalist. This café on St Kilda Road has a façade like a travel agency. Once you open the tortoise shell-tinted doors, the space still looks a bit clinical. Slater Street Bench lives up to the name with the bench seating, along with a handful of stools around the coffee station in this whitewashed room dotted with succulents.
Slater Street is really is the only place to get a consistently well-made brew on the street. Turnover is fast, with the majority of trade being takeaway and the only menu items are pastries and cakes from Dench and Little Bertha at either $3.50 or $5 a piece. In fact the menu is minimalist just like the space. Black coffees are $3.50, white coffees are $4 and filters are $5.50. Any alteration is an extra 50 cents. And that's it.
The formula is not unlike Patricia Coffee Brewers, where you're encouraged to down your drink quickly and leave. The coffee is a mixture of single origins from Clement and their own Pony blend. And it makes sense with Frankie Tan, one of the partners and baristas in the business coming out from under the wing of St Ali (who owns Clement).
Slater Street know their market despite being one month young. Their focus is on fantastic coffee with a three-man team behind the machines all day, only ever stopping to bag pastries or hand you back some change. If you need a breather from pen pushing, this is the place to be, but they close on weekends – we found that out the hard way.
---
Venue name:
Slater Street Bench
Contact:
Address:
8/431 St Kilda Rd
Melbourne
3004

Opening hours:
Mon-Fri 7am-4pm