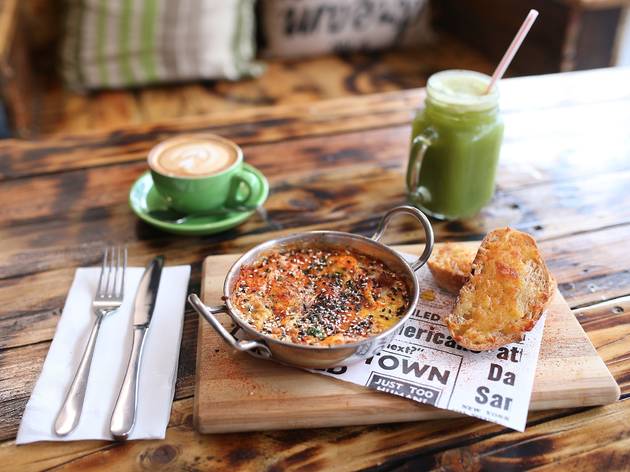 1/9
Photograph: Graham Denholm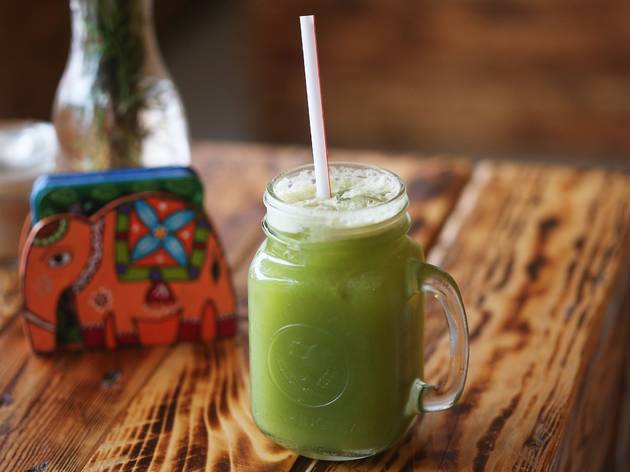 2/9
Photograph: Graham Denholm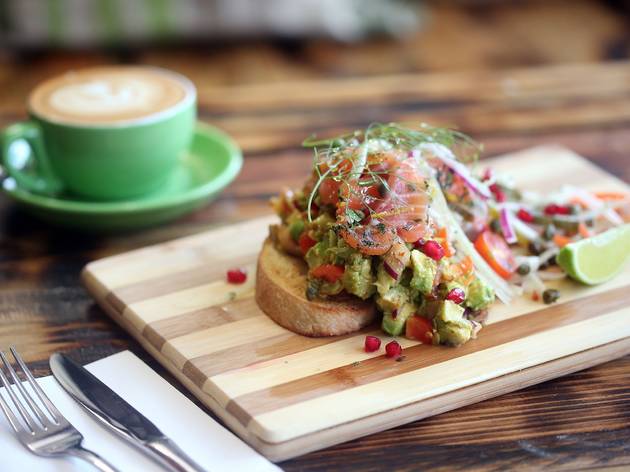 3/9
Photograph: Graham Denholm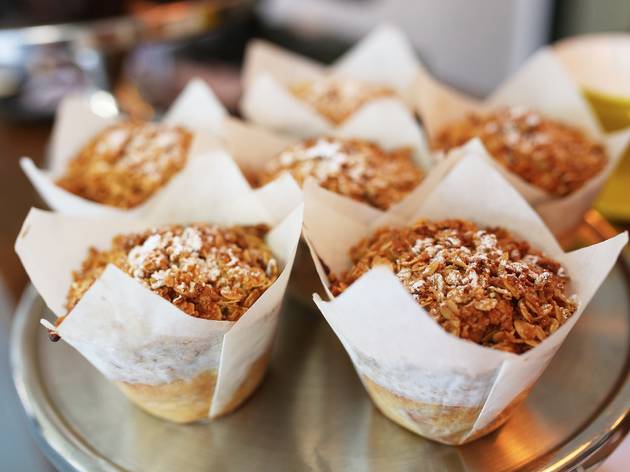 4/9
Photograph: Graham Denholm
5/9
Photograph: Graham Denholm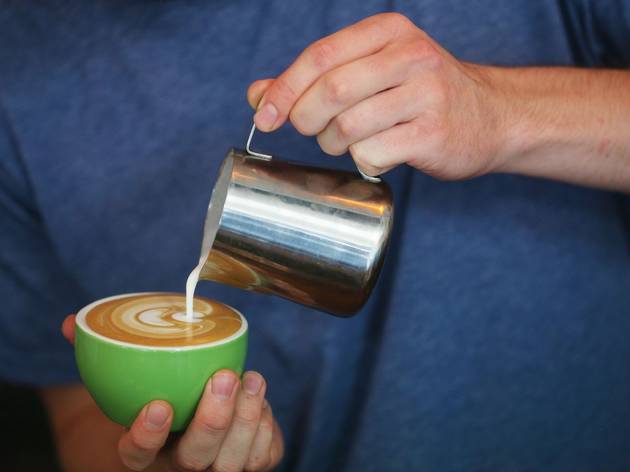 6/9
Photograph: Graham Denholm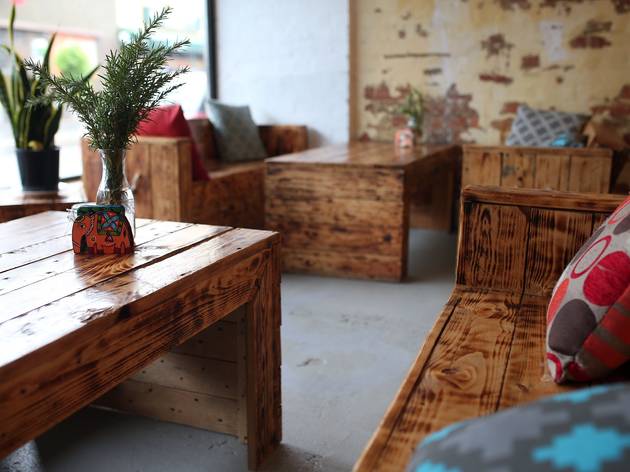 7/9
Photograph: Graham Denholm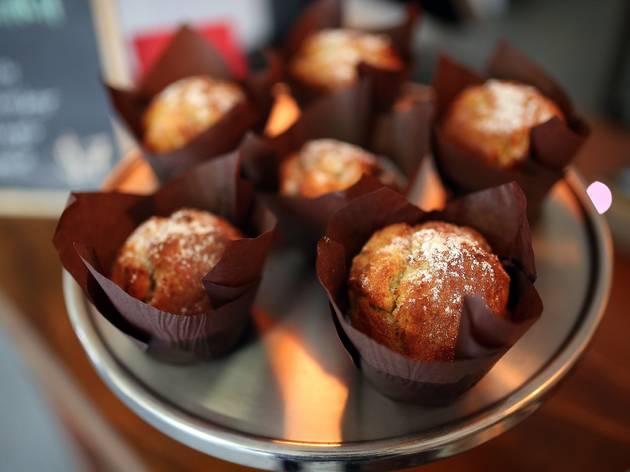 8/9
Photograph: Graham Denholm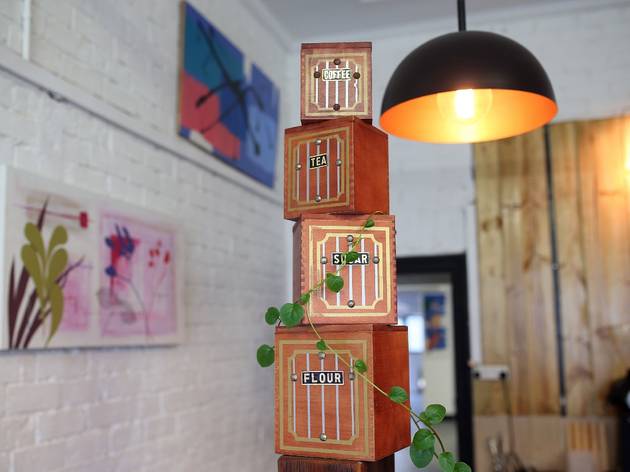 9/9
Photograph: Graham Denholm
Time Out says
Not at all smug but some lovely things to relish at this new Brunswick café
Opposite the Lost and Found Market and blending quietly into the Lygon Street streetscape sits the delightfully modest Smug Relish. There's nothing self-satisfied about this new café; in fact, it occupies its space almost awkwardly, like a gawky teenager in a too-large suit. The white brick walls seem vast and the recycled timber tables and crates are, perhaps, too spaciously arranged. Yet it's far from arid, with warmth and quirk supplied via touches such as stained glass panels in the windows, bottles of rosemary and a winsome robot logo. There's also a large room out back that seems destined for something interesting – perhaps an art gallery or music venue – so stay tuned.

The menu serves simple all-day breakfasts – eggs all sorts of ways, French toast, fruit salads – and lunch starts from 11am, with salads, bruschetta and burgers.

The orange-and-honey-cured salmon makes a civilised breakfast. Beautifully constructed, it comprises sourdough piled high with diced avocado and tomato, plump slices of cured salmon and a fennel slaw. The salad pops with vivacity: thin slices of fennel are piquant with capers and pickles while the creamy avocado jumble profits from plenty of fresh chilli verve. The salmon is the only underwhelming part: it's disappointingly bland, with no trace of orange or honey.

The baked eggs is a solid dish that will put lead in anyone's pencil. A stew – sweet with tomatoes and onions, and hearty with beans— forms a base into which three eggs are baked and dusted with zataar (generous on the sumac and sesame seeds). It's a flavoursome combination, and two very welcome slices of cheesy toast round things out handsomely.

For beverages, there's a full-flavoured, smooth and nutty St Ali coffee. There's also a refreshing iced chai that's big on cardamom and an invigorating 'green punch' blend of kale, ginger, celery and carrots of which every glug tastes like it's enhancing your life expectancy.

On the day we visited, a polite young man was handling service on his own. Although obviously stretched at times, his warmth and hospitality remained in place.

Smug Relish is a sweet addition to the strip. While not pushing any boundaries, it's a comfortable local café that will serve Brunswickians well.
Details
Best selling Time Out Offers