Souper Bowl: Pho Nom vs Soi 38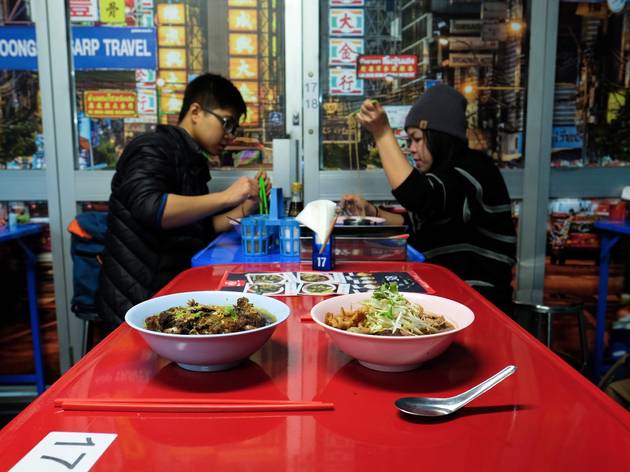 In a battle of pho versus boat noodles, which soup will reign supreme?
Thai boat noodle shop Soi 38 will be facing off with Vietnamese cheap eats joint Pho Nom for a hot soup-off. On Friday July 7 and July 14, Pho Nom's fragrant pho will be served alongside Soi 38's spicy boat noodles and it will be up to hungry diners to vote for the tastiest bowl.
For $28, you'll get a bowl of pho and a bowl of Thai boat noodle, as well as tasty entrées to sweeten the deal. Drinks are available at bar prices. It'll be tough call to pick between Pho Nom's tasty bun bo hue and Soi 38 delicious tom yum, so book a spot to get slurping.