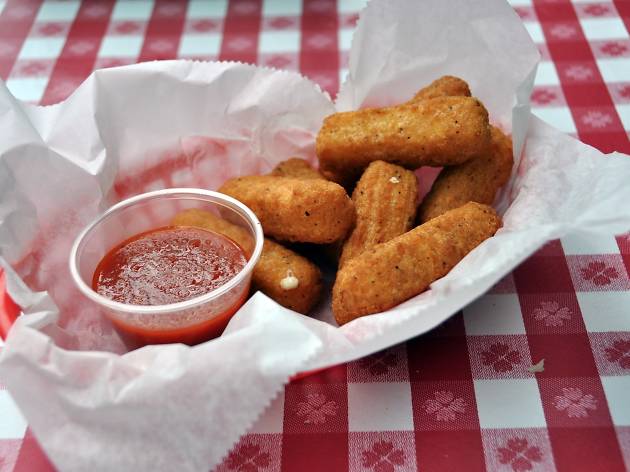 Southern snack ideas for your next house party
Bring something full of flavour and hotter than hell to your next shindig
You know what goes a treat with the steamy humidity of an Australian summer? Well, if we take our cues from the equally sticky American south, it's big, hearty tastes to match that big heat. Sure, adding a little southern flavour to your next round of backyard cricket may seem a little incongruous at first, but very shortly after, it'll start to seem delicious. Here are some Southern-inspired snacks we're adding to our try-list this year.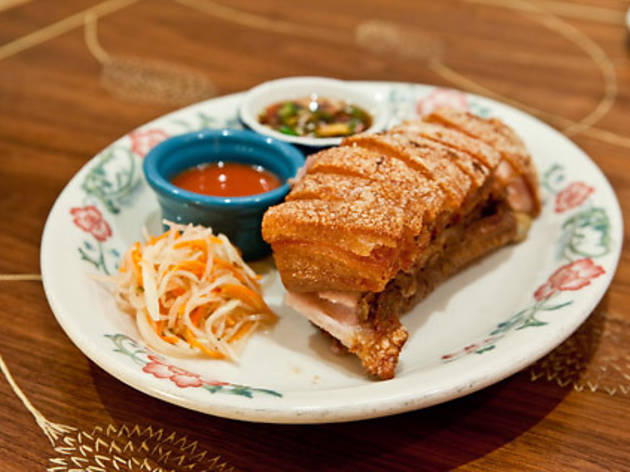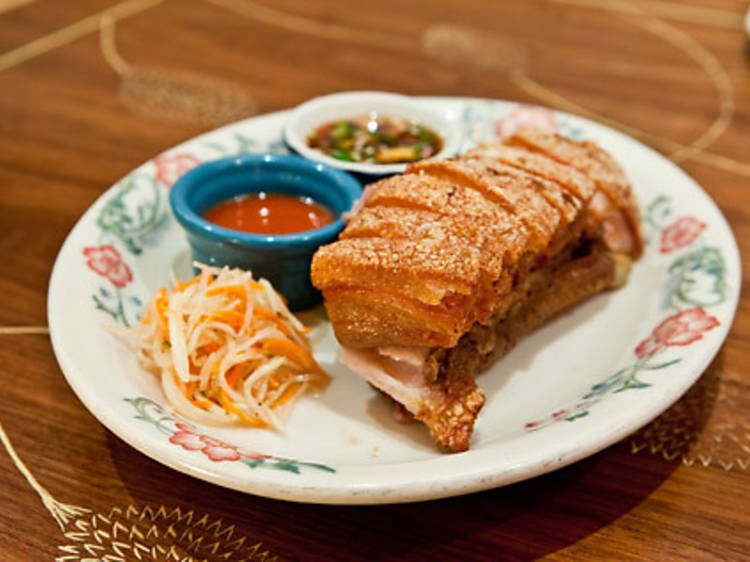 People drive from all over to drop into the Best Stop Supermarket in Scott, Louisiana for a serve of bite-sized pork pieces of skin, fat and meat that are deep fried in hog grease. They double fry them to order so they're hot and fresh, and then sprinkle them with the famous Best Stop seasoning. But if you can't catch a flight to Louisiana for party snacks, you could try making them at home with a slab of pork belly, your home deep fryer and a kickass Cajun-style seasoning. It'll be worth every grease burn.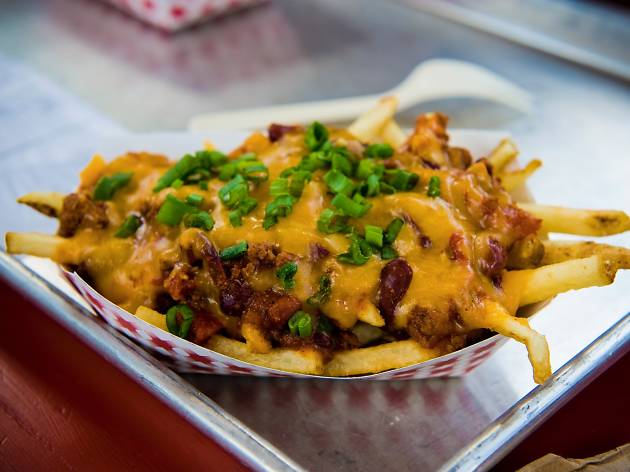 Photograph: iStock
You know what, when you're knocking back a few drinks with your crew, fries are the perfect accompaniment. But if you really want to pull out all the stops you should upgrade your plate of humble potato straws with a slow cooked American-style chilli (spicy beef mince, or even spicy beans for our veggo mates) and a snow cap of melted cheese. It's hot, spicy, cheesy and starchy, which makes for perfect drinking food.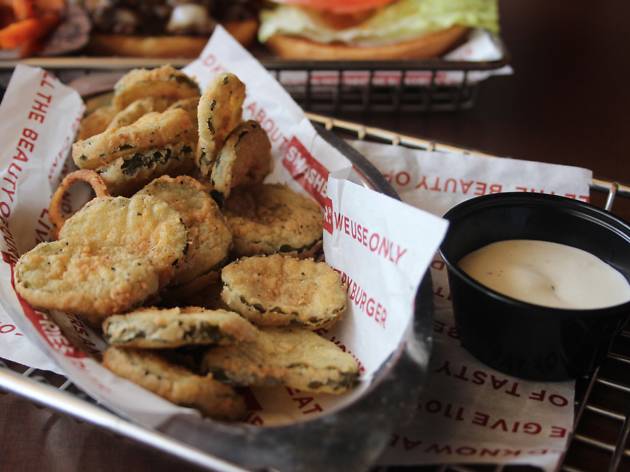 Photograph: iStock
Battering spears of pickled cucumbers and then deep-frying them might sound crazy, but it totally works. Somehow the hot, juicy burst of vinegar in the pickle combined with the spice in the pickling mix and the crunchy, salty shell all work together to make an amazing, bracing bar snack that could have only been dreamt up in the mighty US of A. And now they've made it to our shores it's your turn to make the humble pickle shine. This is how you take your party snack game to the next level.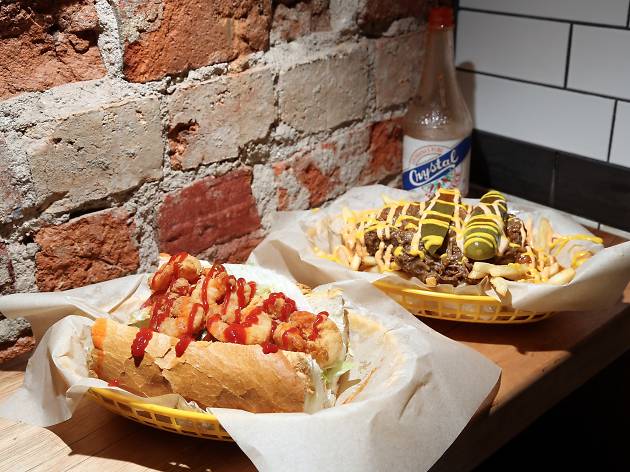 Photography: iStock
Imagine if a banh mi stand had a baby with a fish and chip shop, and you've got yourself the perfect place for po'boys. These Southern sandwiches are made on soft, crusty baguette bread, but it's the stuffing that really makes them sing. They're either made with deep fried seafood like oysters kilpatrick, calamari rings or chunks of battered whitefish, or, if you're fishy about fish, roast beef with loads of gravy. Bust out mini-versions made on dinner rolls to blow your mates' minds at your next Sunday session.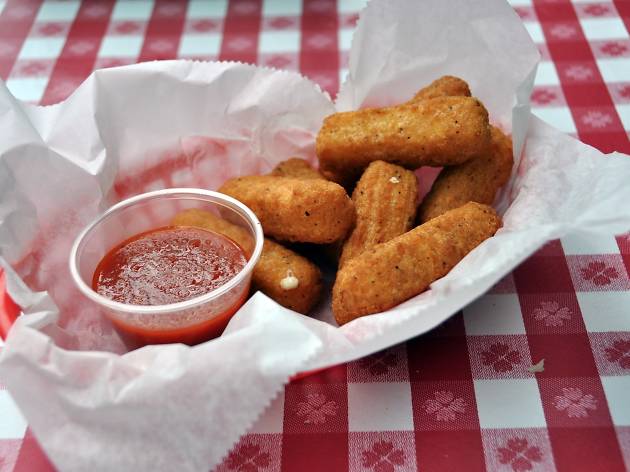 Photography: iStock
These odd golden sticks raise so many questions: What is a cheese straw? How does one fry it? How many can I eat in one sitting without something terrible happening to me? The answers, respectively are: 1) it is a long, thin slab of cheese, usually mozzarella or cheddar 2) you dust it lightly in flour and seasoning, then cook it hot and fast and 3) no more than four. Be careful when you bite into one of these Elvis Delights, as they can be extremely hot inside. For added flavour, we recommend serving them with a spicy tomato sauce on the side.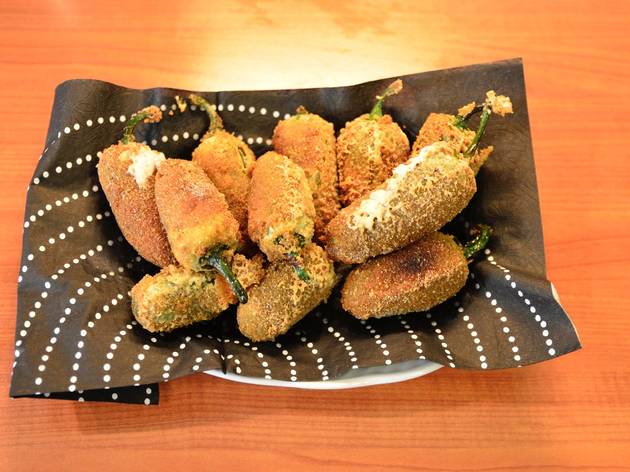 Imagine if a cheese straw climbed inside a Jalapeno pepper for shelter– like Luke Skywalker inside the Tauntaun in Empire Strikes Back; and then that Jalapeno pepper was crumbed and submerged in a bath of hot grease. That, friends, is a Jalepeno Popper; a cheese-stuffed pepper that's been fried till crispy. These Texan snacks are bloody moreish – the tartness and heat from the Jalapeno unfold nicely against the creaminess of the cheese, while the crunchy, breadcrumb batter makes for a crispy-chewy-soft texture adventure. If you're game, try eating 118 of them in 10 minutes – that's the current Major League Eating record for putting them away.
And to drink
Nothing quite beats Southern hospitality, and sorry South Australia, we're not talking about you. We're talking about the big welcoming vibes of Tennessee. The kind of place where you get two fingers of whisky in your glass. The kind of place that's embodied in Jack Daniel's new American Serve, a 250ml can that favours the USA style - a big taste with less mixer and more of the good stuff.
Best selling Time Out Offers