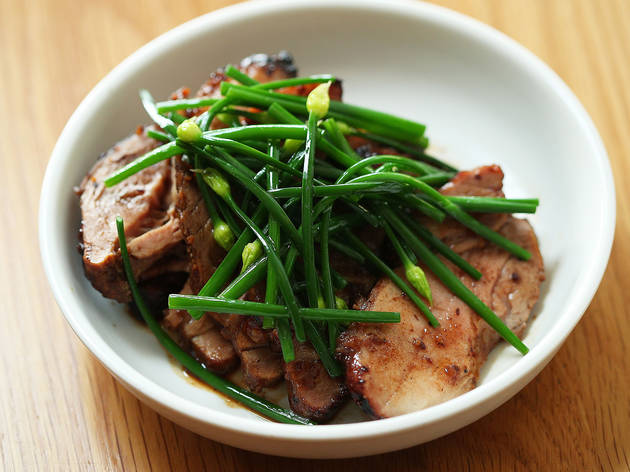 1/7
Photograph: Graham Denholm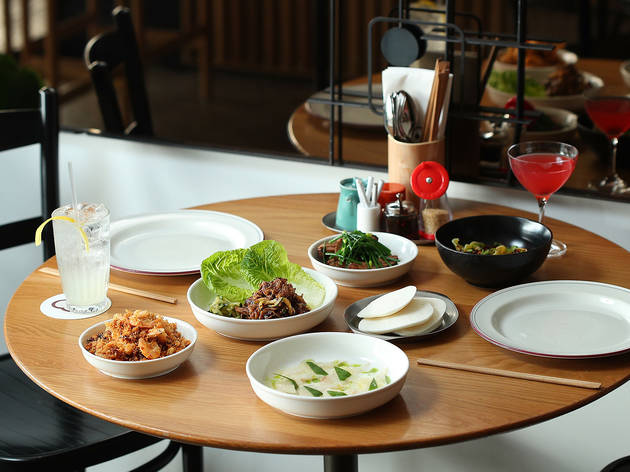 2/7
Photograph: Graham Denholm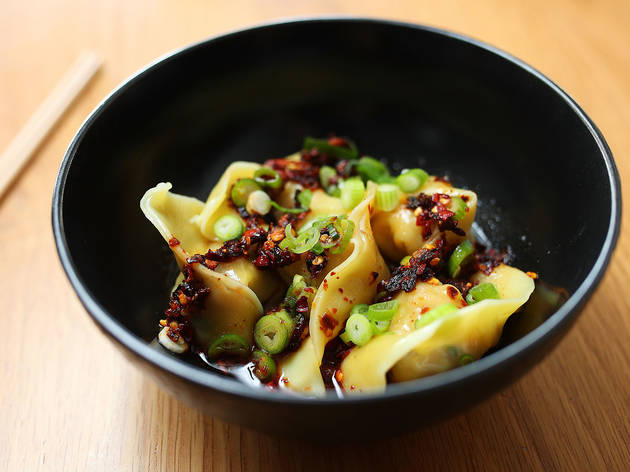 3/7
Photograph: Graham Denholm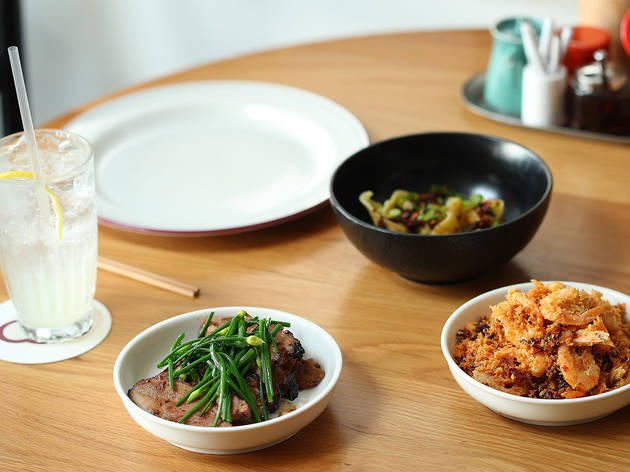 4/7
Photograph: Graham Denholm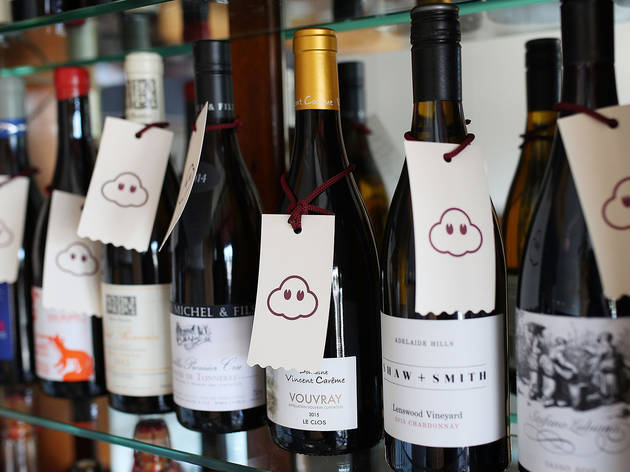 5/7
Photograph: Graham Denholm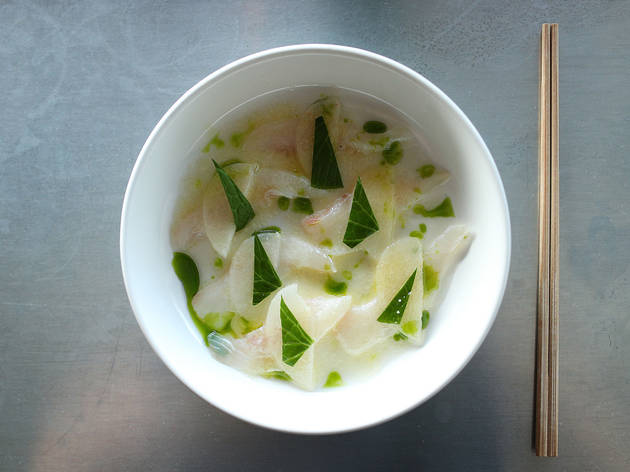 6/7
Photograph: Graham Denholm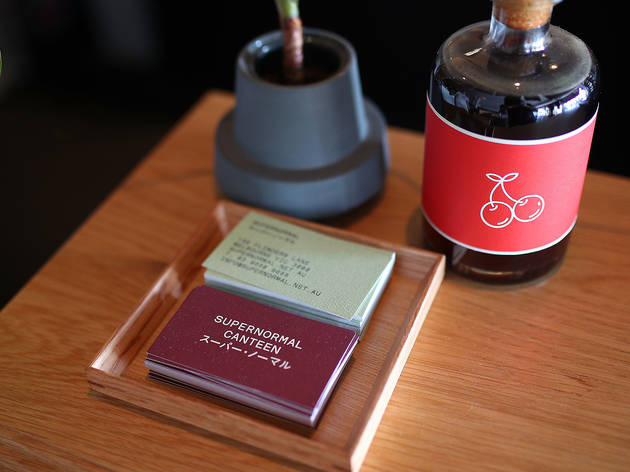 7/7
Photograph: Graham Denholm
Time Out says
In Andrew McConnell's latest trick, Supernormal gets a St Kilda spin
Buzz deficit. It's anathema to McConnell's restaurant empire. As soon as one of his venues sinks below a commercial-in-confidence number calculated (we're guessing) by squaring the number of people waiting outside with decibels inside and dividing by pi, it's time to send in the bagmen. Out with the old, in with the new. You wouldn't want to be an ageing labrador relaxing on this man's hearthrug.
Observing his treatment of this particular site on Fitzroy Street has been like watching a normal restaurant in time-lapse. First came Golden Fields in 2011, the early prototype for Supernormal on Flinders Lane; then the baguette-twirling Luxembourg in 2014; and on its three-year autocue for change, the dial has been turned back to Supernormal.
Golden Fields, you might remember, was the place that spawned the New England lobster roll – that magical balance of warm brioche and cool Kewpie mayo-slathered crustacean that launched a thousand UberEats deliveries. It's back with a bang under the Supernormal Canteen banner, adding to our theory that this really is a homecoming – right down to the way the lobster was always a distraction from the bulk of the modern, spare Sino-Japanese menu at Flinders Lane HQ.
Thus it continues to be at Supernormal Canteen. You'd call it more snack-driven that its alma mater but the jigsaw pieces remain the same. There are the familiar menu headings of dumplings and bao, including the prawn and chicken numbers with a rugged scallion-mined chilli and soy sauce. There are the raw dishes, including the sweet pink swatches of sea bream with wasabi leaf, a flutter of ginger and clean nashi crunch and the same flavour hit of the northern-Chinese style lamb, bristling toastily with cumin, to fold into weightless pancake pockets with cucumber pickles.
If it's new dish action you're after, hit the crazily addictive typhoon shelter school prawns, the Hong Kong classic making a virtue of its excess of salt and vinegar batter. From the hibachi wood grill, go the char sui pork neck, a micro-dish of suckably sweet, smoky meat dressed with nothing but garlic shoots. There's a salad – of sorts – where cos leaves get dressed up to the nines with picked spanner crab and a crunchy sesame dressing, and a fat buttery fillet of John Dory offsets its richness with watercress crunch.
Service does pretty darn well for the maelstrom that hits the Canteen each evening. These folk know when to proffer a mean-looking knife for the table to divide one lobster roll between two (alternatively, use it to dispatch your dining compadre before guzzling the whole thing yourself). Sure, their responsibilities are diminished by the tick-a-box menu and pictogram drinks list starring easygoing party gear (umeshu Spritz; vodka-mandarin Highball) but there's a place reserved in heaven for any waiter who automatically adjusts the serve of dumplings to a number evenly divisible by table inhabitants.
The "Canteen" addendum is so much sound and fury, signifying nothing. Yes it's tight-packed where Supernormal CBD is spacious; the lighting adds a coddling amber glow as opposed to the City's more clinical blue-tinged hues. It's a canteen, however, in the way that a Bentley is a car. But let's not quibble over names. McConnell's restless spirit and aggressive accountant already this year led to the wildly successful reboot of Cutler & Co. Supernormal Canteen chalks another win up for Melbourne's McMother of reinvention.
Details
Address:
157
Fitzroy St
St Kilda
Melbourne
3182

Contact:
Opening hours:
Sat-Thu 5-11pm; Fri noon-11pm
Best selling Time Out Offers