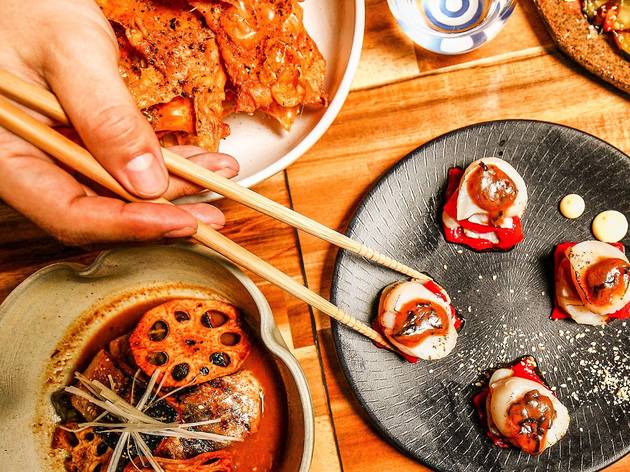 1/16
Photograph: Graham Denholm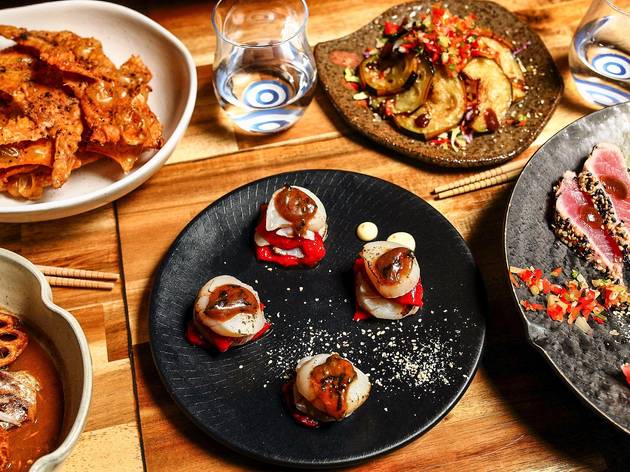 2/16
Photograph: Graham Denholm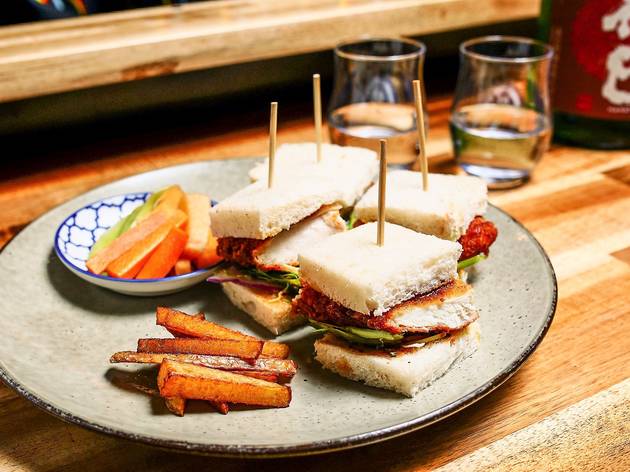 3/16
Photograph: Graham Denholm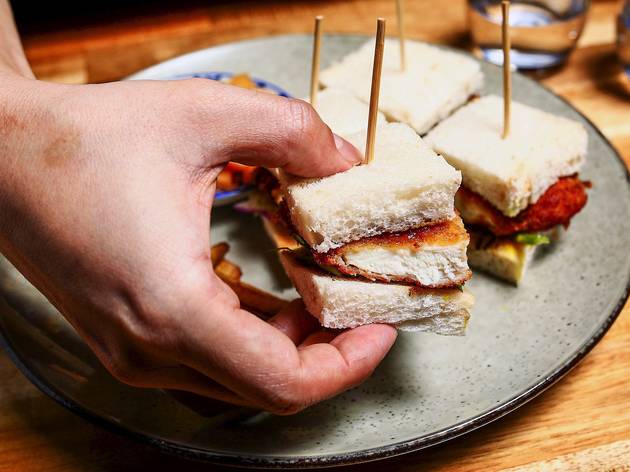 4/16
Photograph: Graham Denholm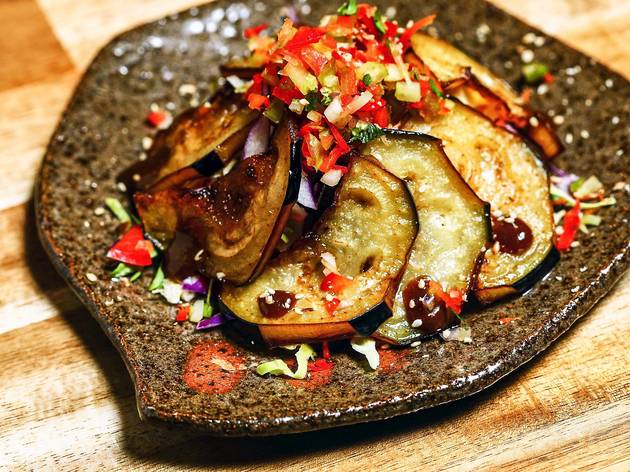 5/16
Photograph: Graham Denholm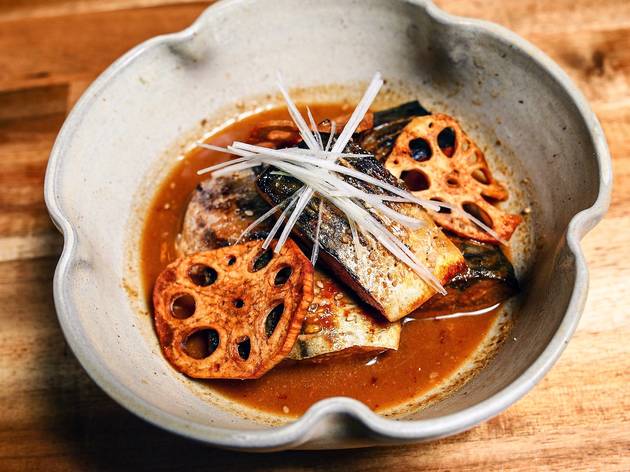 6/16
Photograph: Graham Denholm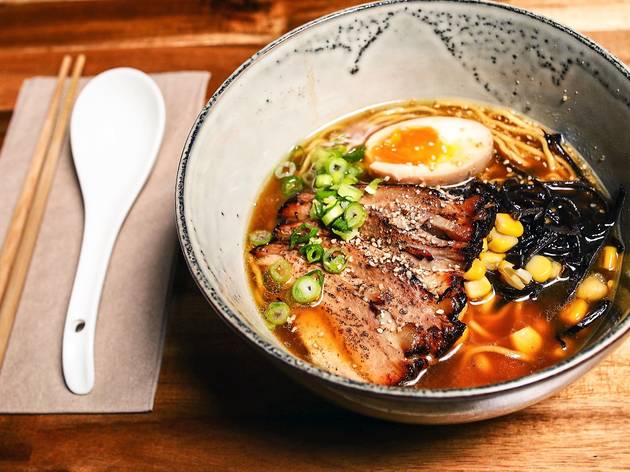 7/16
Photograph: Graham Denholm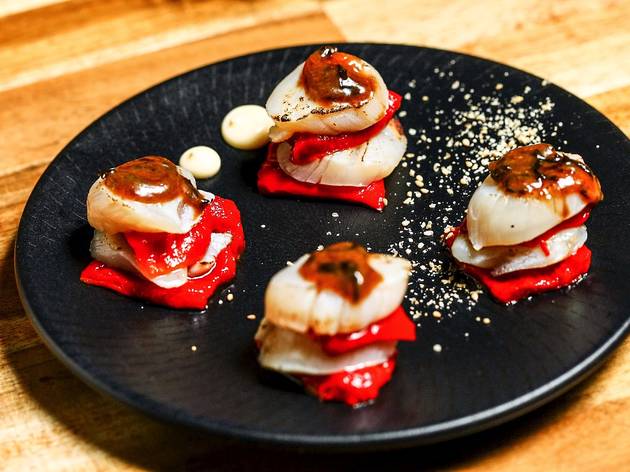 8/16
Photograph: Graham Denholm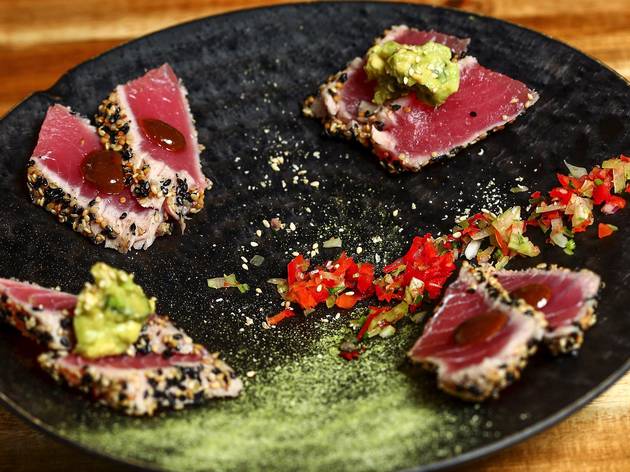 9/16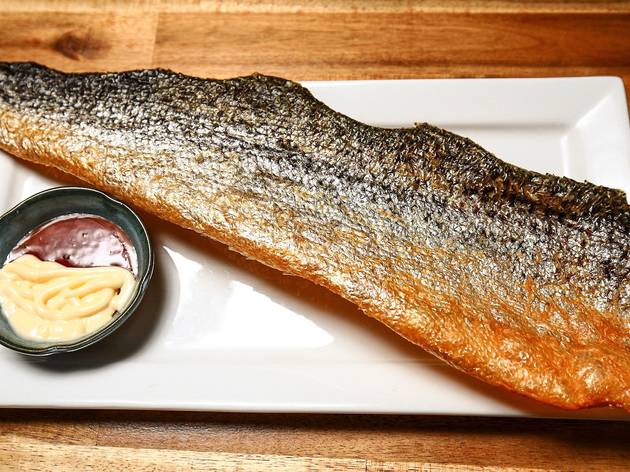 10/16
Photograph: Graham Denholm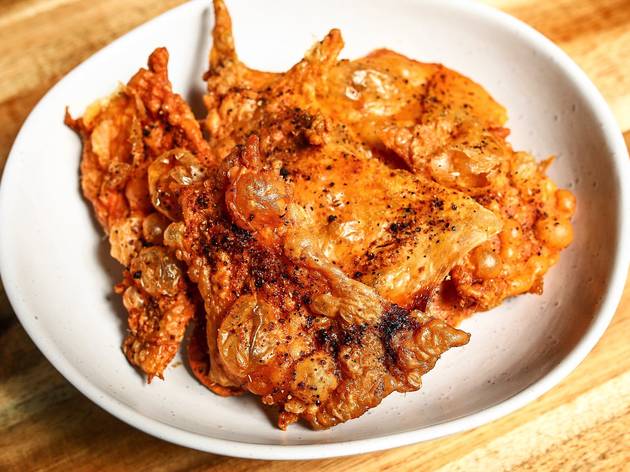 11/16
Photograph: Graham Denholm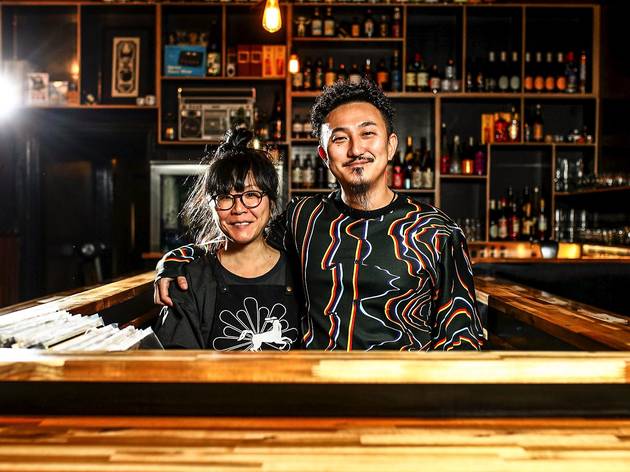 12/16
Photograph: Graham Denholm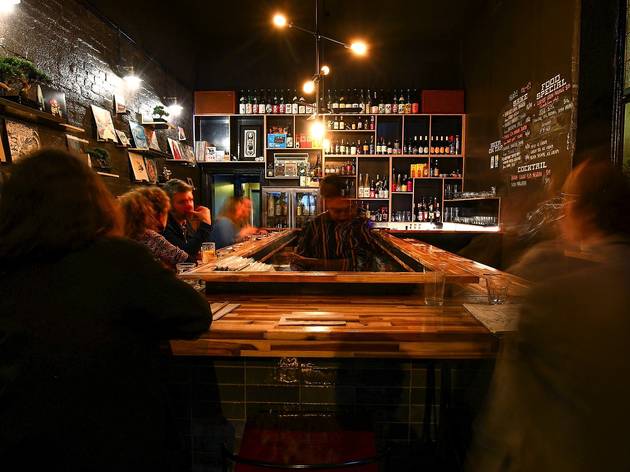 13/16
Photograph: Graham Denholm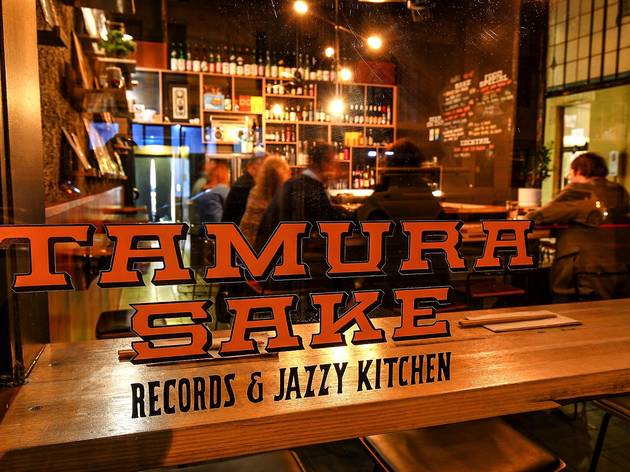 14/16
Photograph: Graham Denholm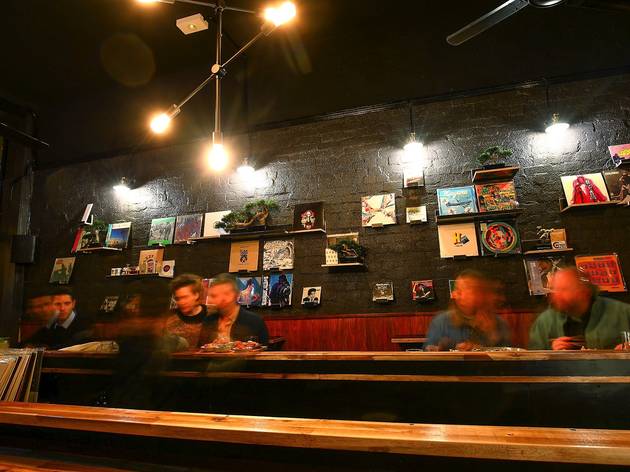 15/16
Photograph: Graham Denholm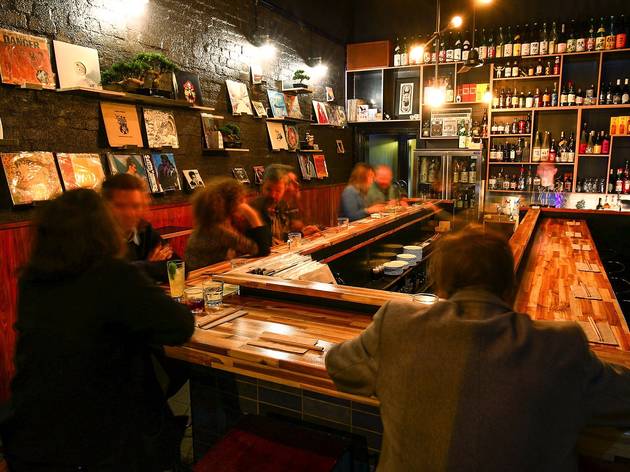 16/16
Photograph: Graham Denholm
Time Out says
This tiny Fitzroy izakaya provides a rollicking sake-drinking soundtrack
Want to see the antidote to restaurant by committee? Head to Tamura Sake Bar, where bonsai pines and obscure album covers grace the punk-black walls and Japanese electronic ephemera rubs shoulders with serried ranks of sake and whisky bottles. Across the alleyway from all-conquering wine bar Marion (NB – Andrew McConnell is on the record as a Tamura fan, and other Melbourne chefs of note are gravitating to its lo-fi charms), this little joint is jumping with a made-in-Tokyo vibe that speaks directly to the owners' idiosyncrasies and doesn't give a hoot about whatever is going on in the world of Vogue Restaurants. 
Owners Fumi and Takako Tamura – he's out the front dispensing drinks and smiles, she's taking care of food business out back – describe their new sibling to the CBD's Horse Bazaar as "sake, records and jazzy kitchen", and Tamura does indeed nail that troika. So many people are loving this jazzy kitchen that – brace for heresy – Tamura is exactly the place to justify its current no-bookings scenario ("until we find a better way of reservation system", the website admits). The squishy room is almost all bar, lined with enough stools for 18 souls and with a few additional seats tucked into obliging corners. Dining here can be like a human Tetris simulation, with people shuffling along to fit in newcomers. It's why you might be seated uncomfortably close to a ramen-slurping couple on a quiet Monday lunch only to realise the truth in the method when, ten minutes later, every seat is full. 
The place may be small but the menu is broad. Boxes ticked include classic drinking food (Japanese fried chicken, fried salmon skin, fried calamari, a delicious world of fry), soul-fortifying ramens and chicken katsu curries and those gratifyingly busy sushi sets with more compartments than an airline dinner tray.
Go straight on the sushi and you'll get purple rice nori rolls topped with raw scallops, roasted red capsicum and kelp salt (creamy) or snapper and ponzu (citrussy). Go the miso grilled mackerel and you'll get a bowl of charry fish funk subsumed into a bold miso broth. Go the agedashi tofu and enjoy the simple pleasures of minced daikon and a clean fry. 
Not all of it is overly endowed with finesse. Something we'd call chilli salsa, if it didn't feel so geographically wrong, makes repeat appearances, such as with the sesame-crusted tuna tataki that's a little bit fridgey-cold.
So does a `slaw which adds its vegetal crunch to the Katsu sando as well as providing a trampoline springboard for thin pieces of pan-fried eggplant with a hefty umami kick from visually unassuming miso dots. For the princely sum of $12 that sando is a winner, winner chicken dinner, thanks to the ineffable charms of high-GI white bread and American mustard and a tsukemono (pickled veg) chaser.  
The food works in happy tandem with the craft sake and shochu and a soundtrack tagging between Ryo Fukui's Early Summer and Yussef Kamaal's Strings of Light. Leave the selection in Fumi's hands (if you want to make him really happy, opt for his vintage gear). Wine drinkers get the choice of red or white, while two beers on tap are collaborations with Temple Brewing including a rice XPA.
By day, workers from the nearby hospitals flood in with lanyards slung around their necks and pagers at the ready. By night, the crowd goes traditional Fitzroy, which means people in tweed headwear sit alongside glamazons in heels in an insouciant fashion melting pot. All the while Marion sits across the cobblestone alleyway, its sliver of window looking – is it enviously? – across to where a new party has started. 
Details
Best selling Time Out Offers