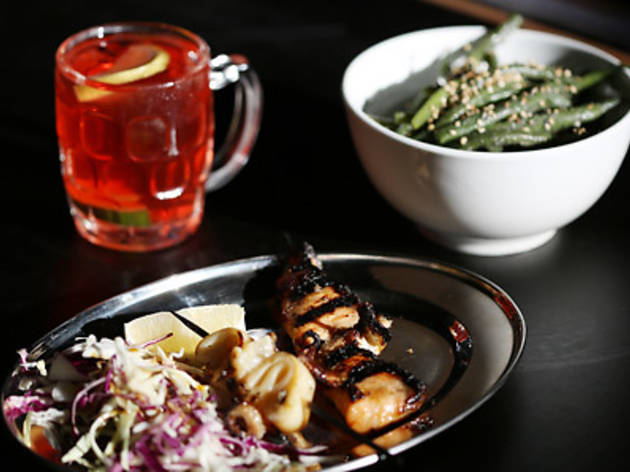 1/14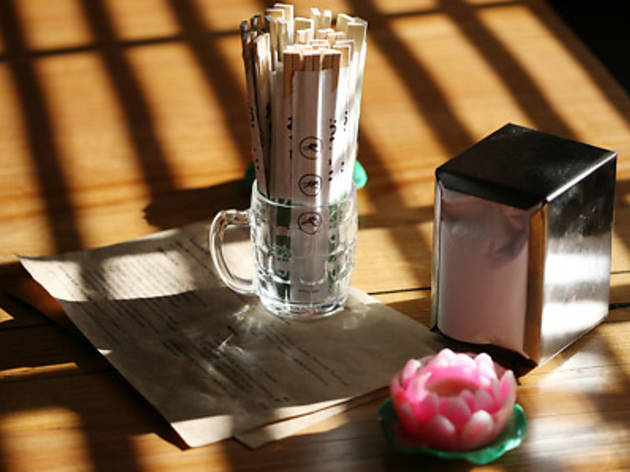 2/14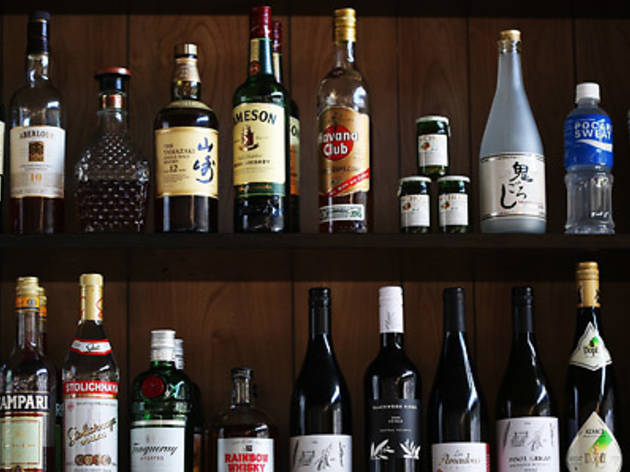 3/14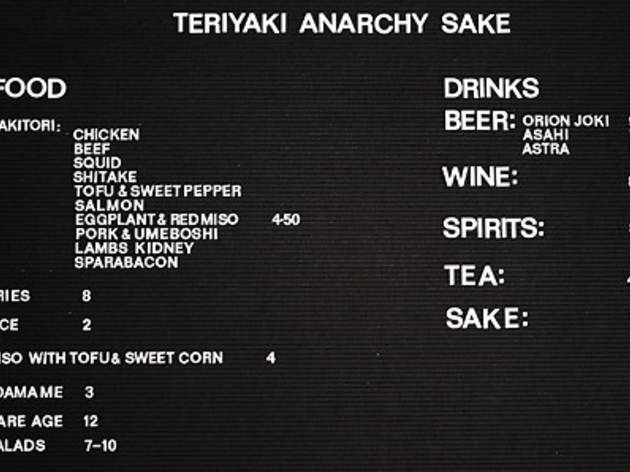 4/14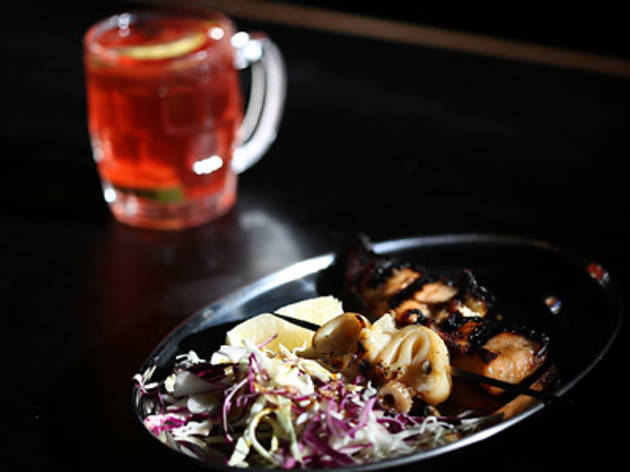 5/14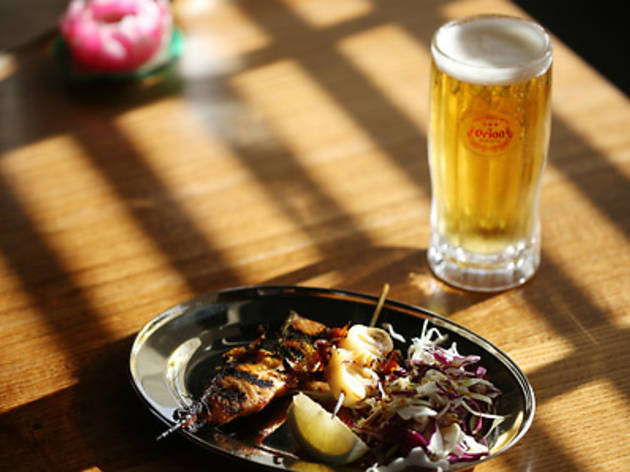 6/14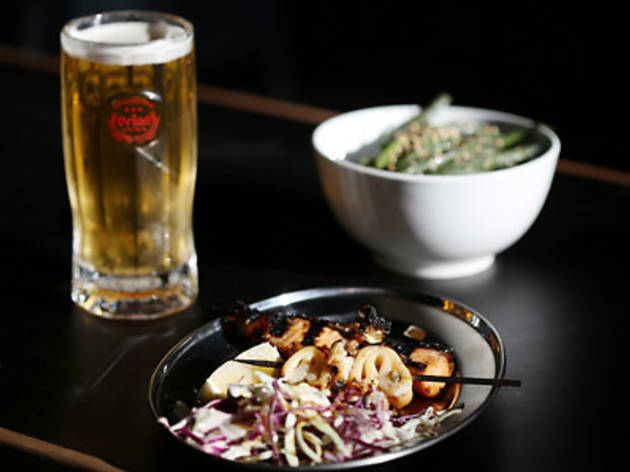 7/14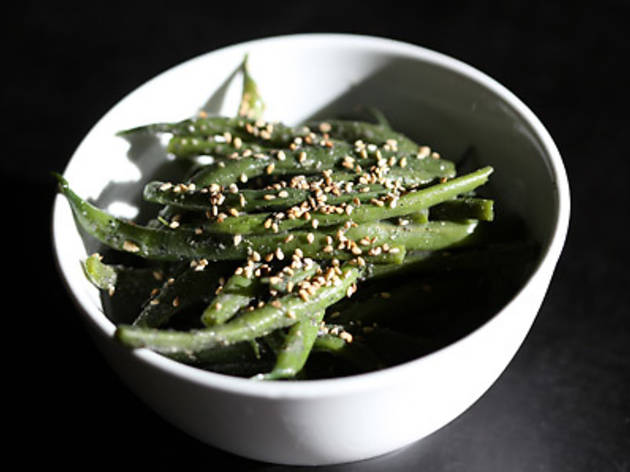 8/14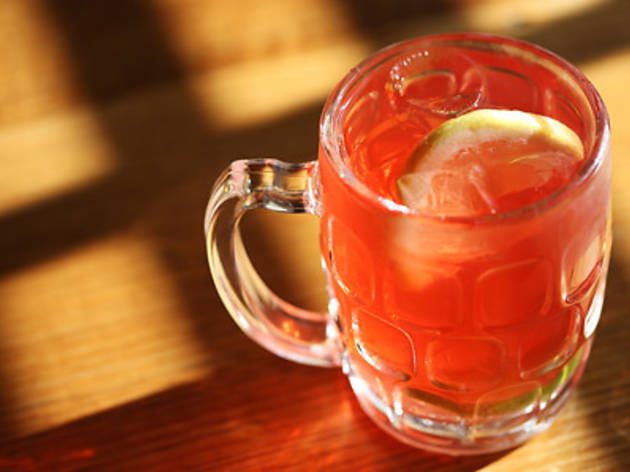 9/14
10/14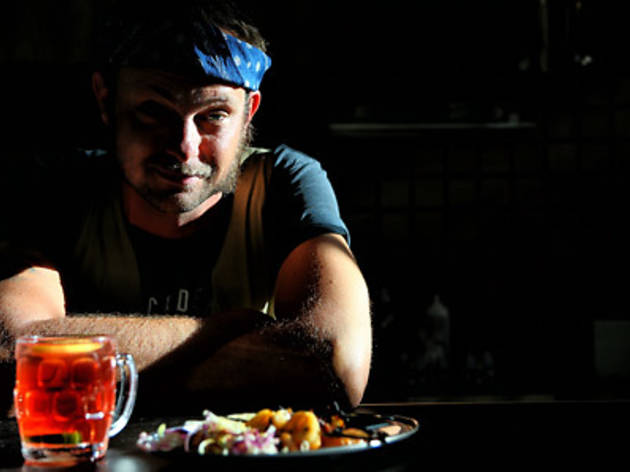 11/14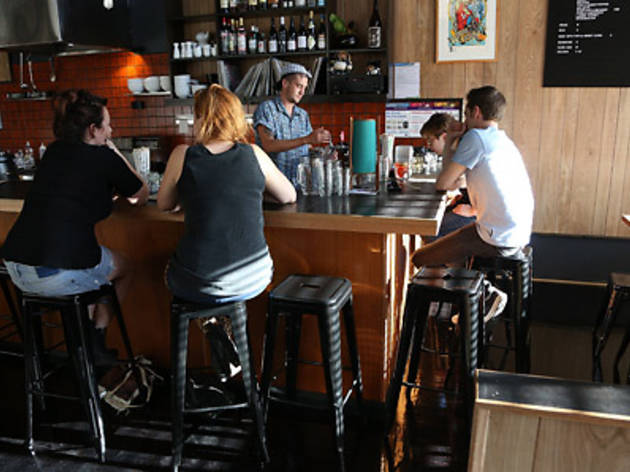 12/14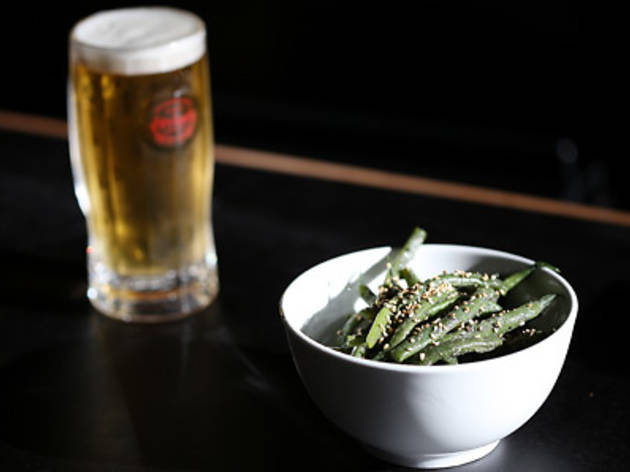 13/14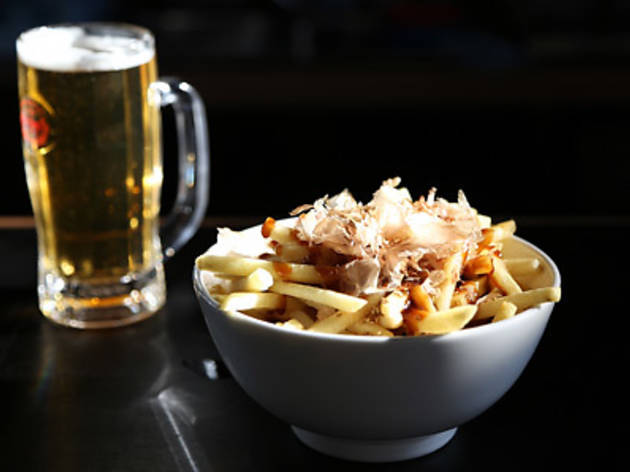 14/14
Time Out says
Japan's less-refined side is one hell of a lot of fun
Patrick Roberts – ex-school teacher, Japanophile and overalls lover – recently decided that Melbourne had too many hot towel sushi restaurants and not enough Japanese dive bars. So he opened Teriyaki Anarchy Sake - Collingwood's first - and only - hipster house combining JFC (Japanese fried chicken) and Led Zeppelin.
This is Roberts' first gig, but he's keeping a handle on things by keeping operations tight. He's serving Japanese tapas (Japas?) from a kitchen that consists of no more than a grill and a deep fryer. A mere $4.50 gets you something speared and charred, from juicy pork and little zucchini/tofu kebabs to the better part of a miso-slicked salmon steak (cheap!).
We have a lot of time for fresh sides too, like chilled green beans, nutty with black sesame paste and a soba noodle salad - its squishiness redeemed by ribbons of carrot, pickled ginger and a flowery disc of fried lotus root. Throw in karaage chicken nuggets squiggled with fruit and vegetable sauce – the sweet, vinegar-y stuff you usually find on breaded pork tonkatsu – and kewpie mayo and you've got a meal. Add an Orion beer and you've got a party.
It's pretty slick for a dive bar. A huge rising sun emblem and framed band posters are the only decorations lining this brick shell of a room. And though there's there's no karaoke, there's not a lot of dissent when we suggest cranking the Johnny Cash and DIY-ing it, either.
Sure, the odd squid skewer is chewier than it should be, and the short booze list prioritises good times over precision drinks – fruity Dragon Slayer is the only sake and cocktails include a Blood Sweat and
Tears of gin and Campari sluiced with electrolyte drink Pocari Sweat – it's actually really refreshing.
But TAS is packing everything you need for a good night on the tiles on the cheap.
Details
Users say