The best Halal Snack Packs in Melbourne
We travelled far and wide to find the best in the city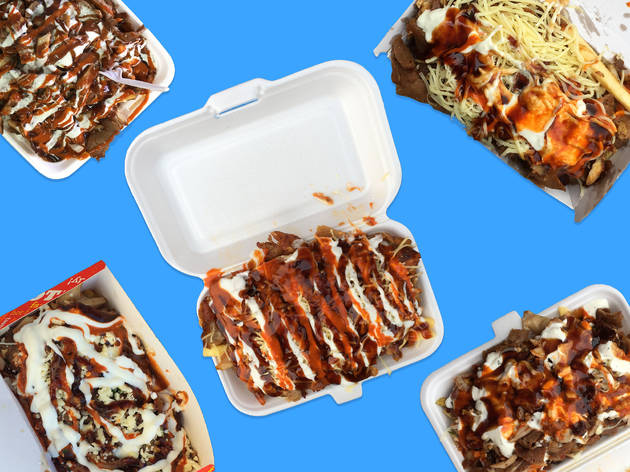 Halal Snack Packs (HSPs) have gained some serious profile of late, not least through Pauline Hanson's rejection of Labor's Sam Dastyari invitation to partake of one with a curt, "not happening. Not interested in Halal, thank you.". But the HSP was a gastronomic phenomenon long before Hanson's snub, as is proven by the existence of the 145,000-member-strong Halal Snack Pack Appreciation Society Facebook group whose mission statement is about "sharing great snack pack stories and discussing possible best snack pack in world [sic]".

This meal box, in all its raunchy, meaty, saucy glory, has never been more in vogue.
Available mainly at kebab shops, and beloved by ravenous school boys and the inebriated, an HSP consists of a styrofoam box filled with hot chips topped with melted grated cheese, kebab meat (take your pick of one or a combination) and the 'holy trinity' of sauces: garlic, chilli and barbecue. As one savant observed, it's like a kebab without the healthy stuff.
Using the Appreciation Society's Facebook page as our key reference, we identified five popular purveyors of the HSP around Melbourne, sampled a snack pack from each and ranked them in descending order. (To ensure integrity of data, we chose the same combination from each: mixed meats, cheese and the holy trinity.)
More wallet-friendly meals
With so many cheap eats options in Melbourne it's not hard to eat out without breaking the bank. We've got lunch and dinner sorted if you're after a budget feed, so you can save up to go to Melbourne's best restaurants. Pro tip: you can also save a few bucks at some of our favourite BYO restaurants.
Read more