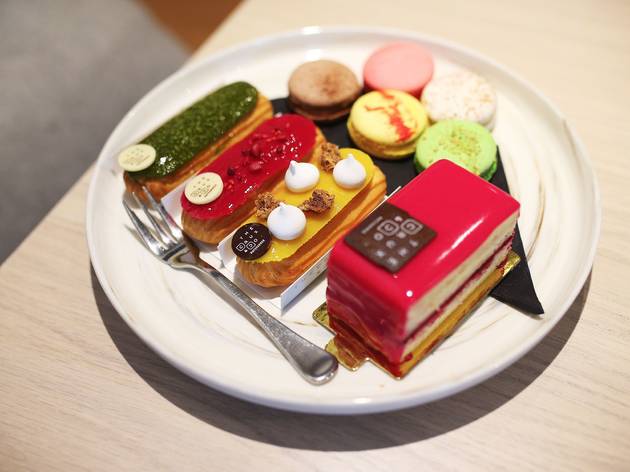 1/10
Photograph: Graham Denholm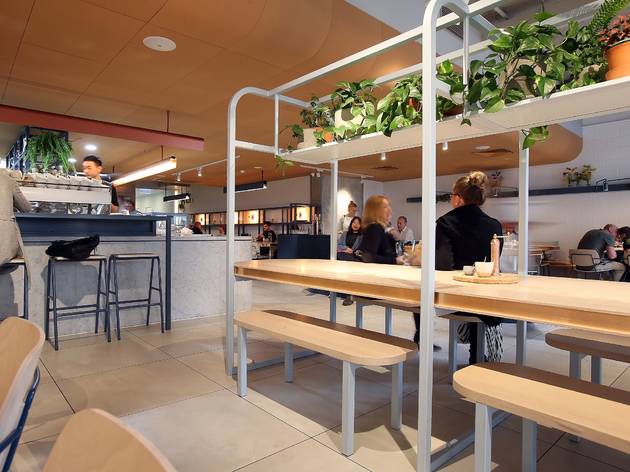 2/10
Photograph: Graham Denholm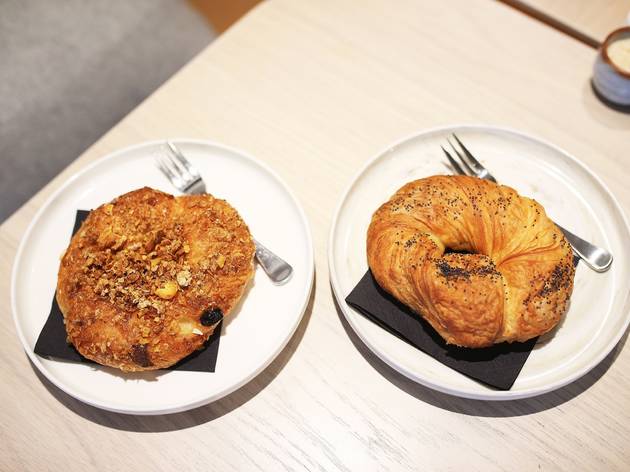 3/10
Photograph: Graham Denholm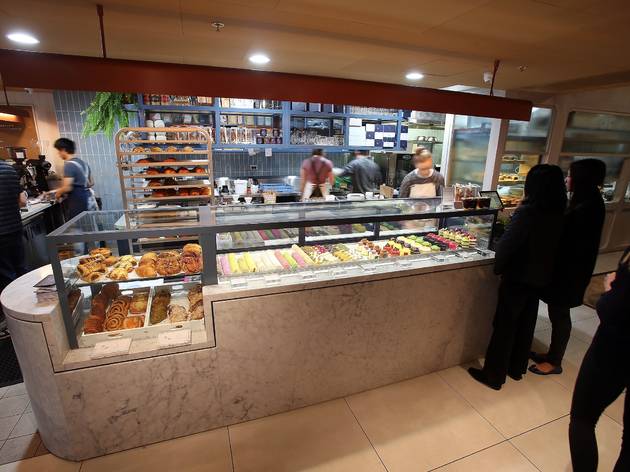 4/10
Photograph: Graham Denholm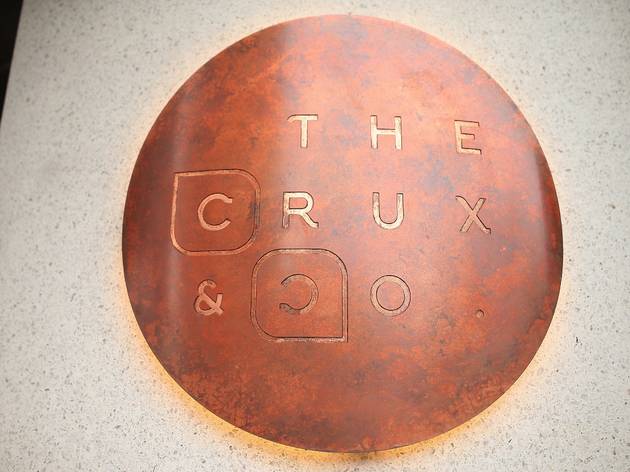 5/10
Photograph: Graham Denholm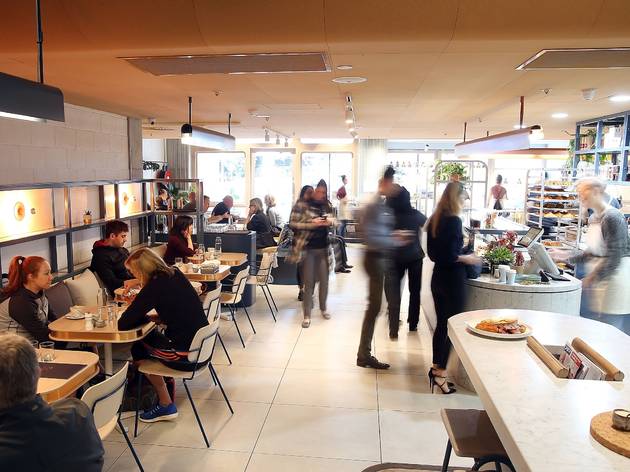 6/10
Photograph: Graham Denholm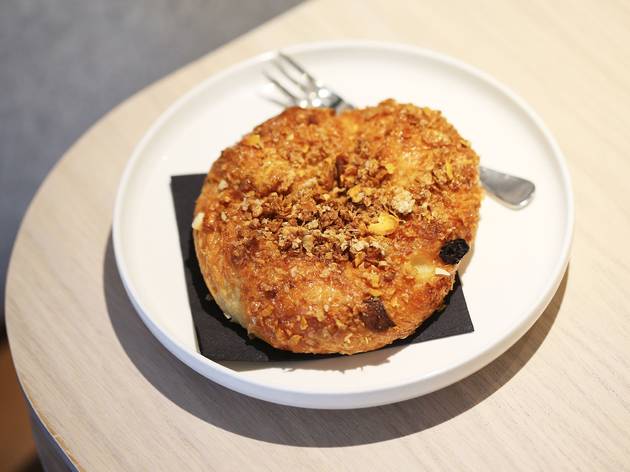 7/10
Photograph: Graham Denholm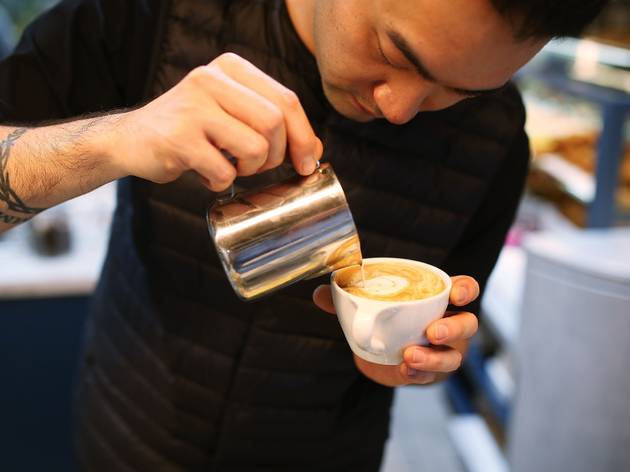 8/10
Photograph: Graham Denholm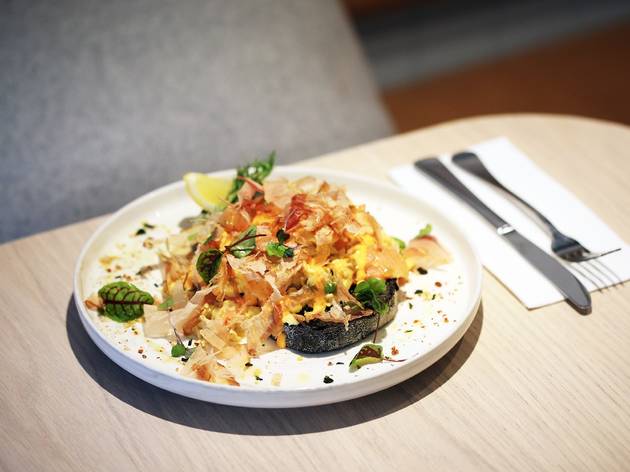 9/10
Photograph: Graham Denholm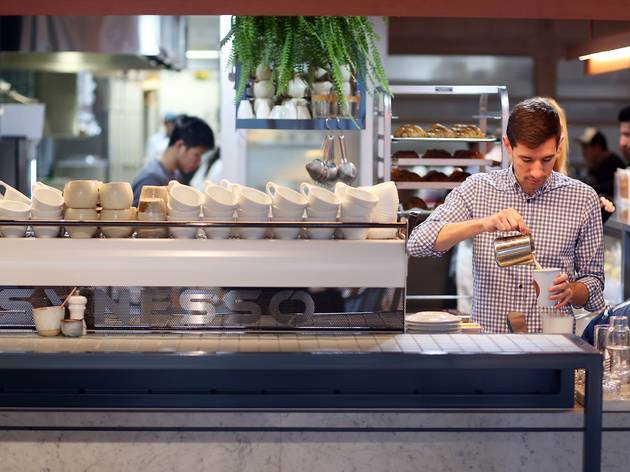 10/10
Photograph: Graham Denholm
South Melbourne's Instagram-friendly café-patisserie offers plenty of eye (and mouth) candy, but the service doesn't sparkle as much as the icing
Let's start with the sweet stuff. The Crux & Co's desserts are not your typical church fete fare. Yuzu brownies, pistachio cheesecakes and apple crumble tarts are blinged up with shiny, hyper-coloured icing, metallic baubles and gold leaf. The absolute prima donna of the cakes cabinet is the raspberry opera. Cloaked in hot pink icing, it looks tooth-dissolvingly sweet; however, its soft layers and subtle flavours (including a hint of rosewater) reveal otherwise.
There are pastries too, also courtesy of pastry chef Louis MK Lee (ex Brunetti Café), and the popularity of the matcha croissants, danishes and crogels (bagels crossbred with croissants) results in only one lonely escargot remaining on the lunchtime we visited. Take note: the early bird catches the crogel, but if you didn't make it in time the café has opened a pastry-only offshoot, The Crux & Co Patisserie, in the CBD for all your crogel needs.
Later birds will enjoy the photogenic all-day breakfast and lunch menu (ranging from $13-$20), which includes muesli prettied up with berries and flowers, French toast topped with a cloud of fairy floss, and rib eye steak sliced so you can dip it into the accompanying mini Fontina fondue.
The hefty takeaway savoury wraps may be better for anyone on a schedule, as at 12.30 on a Tuesday there's a 35-minute wait for a table. Once seated among an animated gaggle of office workers, Instagrammers and lunching ladies, we are warned that meals will be another 20 minutes. This ETA expands to an hour, giving us ample time to observe our environment. Scandi glam's the word, with curvaceous marble benches, timber stools, potted greenery and a powder blue-and-navy colour scheme creating a clean and calm feel.
When our meals finally arrive, their good looks and generous sizing make it hard to be annoyed (even when part of our order has been forgotten). Comprising three chubby tiger prawns and two poached eggs on squid ink toast, the bisque Benedict is smothered in a lobster bisque hollandaise sauce and scattered with chewy rice squiggles. While eggs and sauce mingle into a sunny burst of yolky, buttery richness, the lobster in the hollandaise is too subtle.
Smoked salmon and scrambled eggs work better. Creamy scrambles are tumbled with smoked salmon on squid ink toast again. Mayonnaise, turbocharged with sriracha sauce, adds a welcome kick; dill sprigs brighten up the dish; and bonito flakes scattered on top bring an extra savoury depth.
Beverages include a smooth custom blend coffee from Five Senses, Mork hot chocolate served in pretty pottery cups and Ovio organic teas.
Service is, well, uneven. Staff are sometimes too busy to be charming, and the hour-long wait is unimpressive, although we are assured by a contrite waiter that this doesn't usually happen. And to be fair, the Crux & Co was launched by the owners of Lights in the Attic and 3 Lives – they know how to run a café, and maybe we caught them on a bad day. That's a shame, because there are signs that, on a good day, there is plenty to be excited about.
Venue name:
The Crux & Co
Contact:
Address:
35 Albert Rd
South Melbourne
Melbourne
3205

Opening hours:
Mon-Fri 7am-4pm; Sat, Sun 8am-4pm