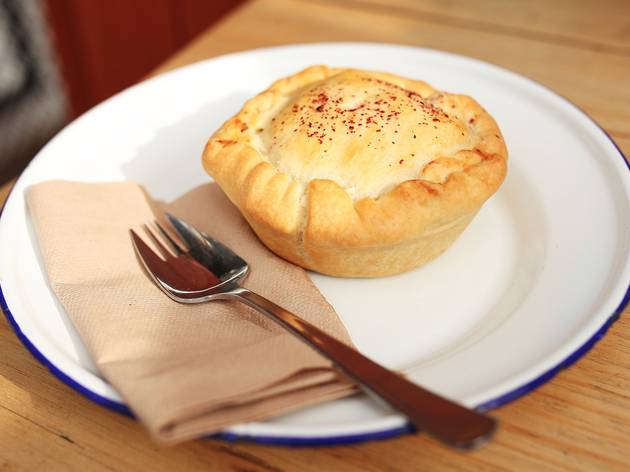 1/9
Photograph: Graham Denholm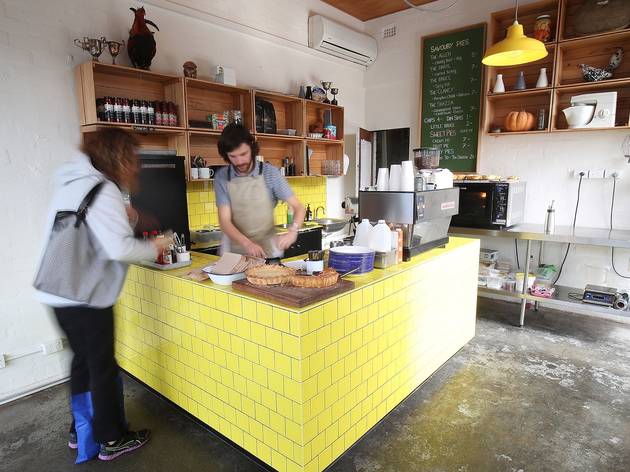 2/9
Photograph: Graham Denholm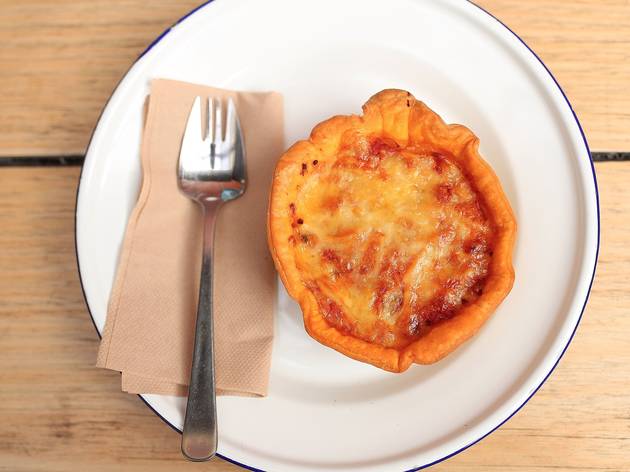 3/9
Photograph: Graham Denholm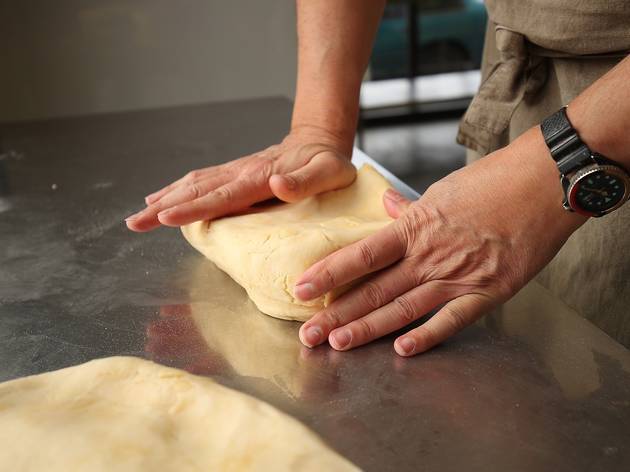 4/9
Photograph: Graham Denholm
5/9
Photograph: Graham Denholm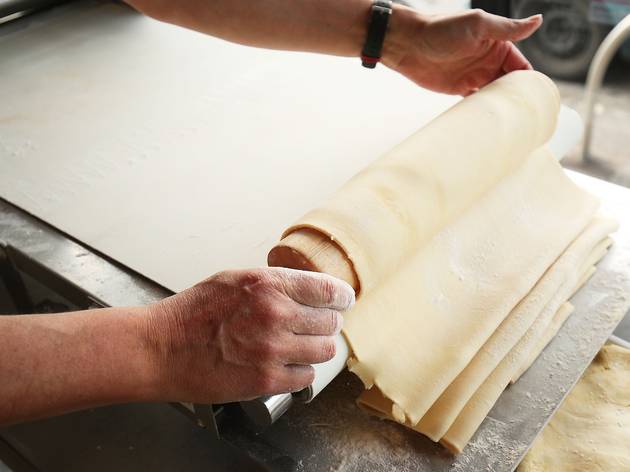 6/9
Photograph: Graham Denholm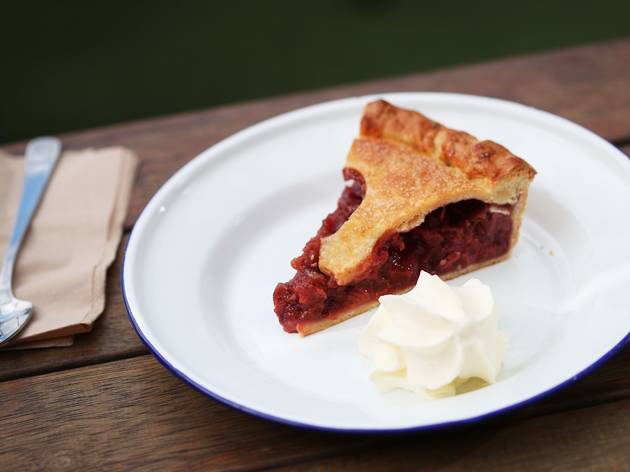 7/9
Photograph: Graham Denholm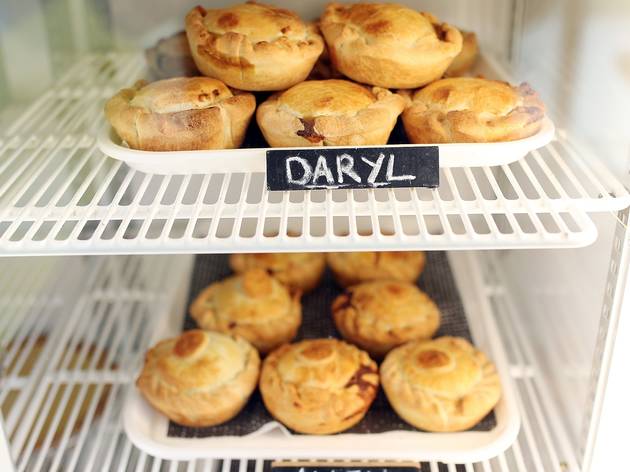 8/9
Photograph: Graham Denholm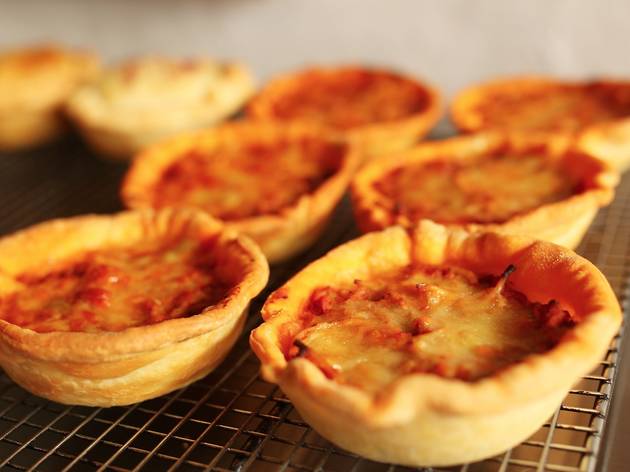 9/9
Photograph: Graham Denholm
Time Out says
If you have a lust for crust, make tracks to this bakery in Brunswick East
Good news for pastry lovers: Matt Wilkinson has opened a pie shop in Brunswick East, right next door to his (now closed) café Pope Joan. Two sweet and five (cheekily-named) savoury pies can be taken away or devoured in the narrow, open-air space that's carpeted in artificial grass and has bench and stool seating for 12. On a frosty winter's day, a bunch of mums and rugged-up toddlers chomp merrily beside a pair of bespectacled northsiders, undeterred by the elements.

To line your ribs against the cold, order the Allen. It's a fine rendition of the classic chunky beef with slow-cooked Warialda beef, sweet celery, carrots and onion. There's no pulverised mystery meat here – this is beef stew at its comforting best, packed into buttery shortcrust pastry that is sturdy enough to eat one-handed.

Our surprise favourite is the ingenious spaghetti bolognese pie. The Bruce has pork bolognese sauce and spaghetti strands baked inside a thin, crisp pastry 'bowl' and topped with a melted cheddar and mozzarella lid. Novel and nice, this pie packs a rich and saucy tomato punch – sit down to eat this one. Your mini-me can also get the petitely proportioned Bruce party pie.
Vegetarian pies are no afterthought here. If you love the cauliflower-cheese liaison, then shortcrust Shazza's your gal, with hunky cauliflower florets and sweet, caramelised onion all enveloped in a creamy white cheese sauce. The Clancy, a calzone-like number, is stuffed with wilted chard, pumpkin, haloumi and firm chickpeas. Clancy is no slouch, though if we had to pick, Shazza gets the second date.

These pies are masterpieces on their own, but if you love to slather on the sauce, then Wilkinson's housemade, classy versions of brown and tomato sauce are worthy contenders. There's chips and self-proclaimed 'dodgy' deep-fried dim sims to round out your meal, but maybe you'll need a St Ali coffee instead to cut through all the buttery, pastry weight you just put on.
For a sweet finale, there's a milk-and-honey pie or the balsamic strawberry that feels just like something a CWA champion baker would whip up, with a strawberry jam-like centre that is more fruity than straight confection, and comes in a buttery rough-puff pastry.

The decor's an odd mix of country charm meets pastry workshop: timber shelving is stacked with rural bric-a-brac – stuffed chickens, trophies and jars of pickled vegetables; stainless steel pastry rolling equipment glints in the front window; and the countertop, in a pass-the-sunnies shade of yellow, houses the pie warmer and platters of sweet pies.
Whether you prefer to eat a pie with cutlery or your bare hands, cruise by this compact crusterie where Wilkinson is putting the best bits in a pastry shell. There's nothing humble about the pies inside this shop.
Details
Best selling Time Out Offers