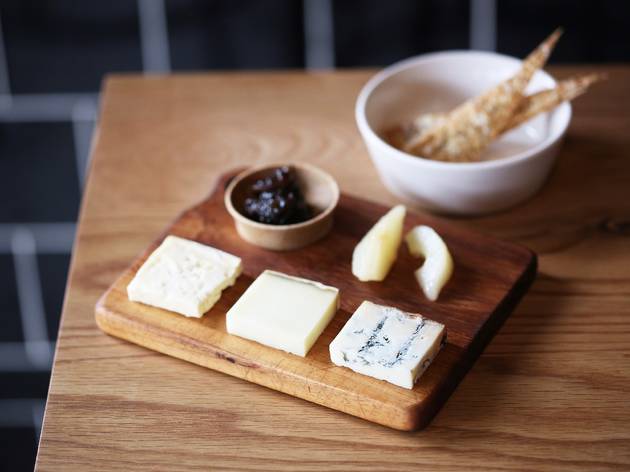 1/10
Photograph: Graham Denholm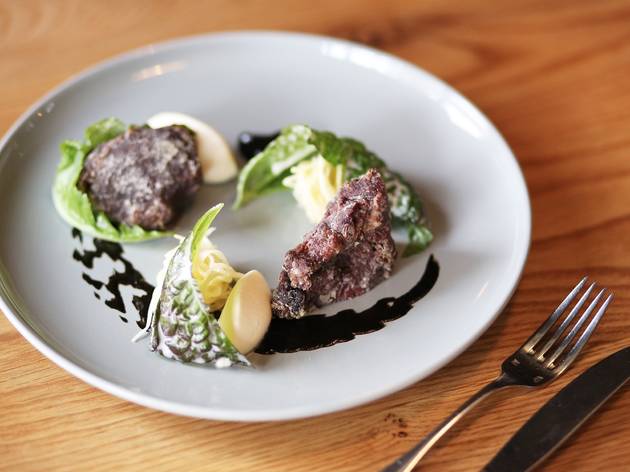 2/10
Photograph: Graham Denholm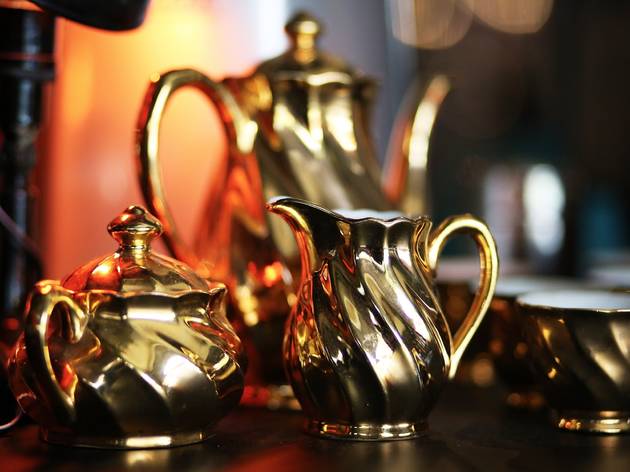 3/10
Photograph: Graham Denholm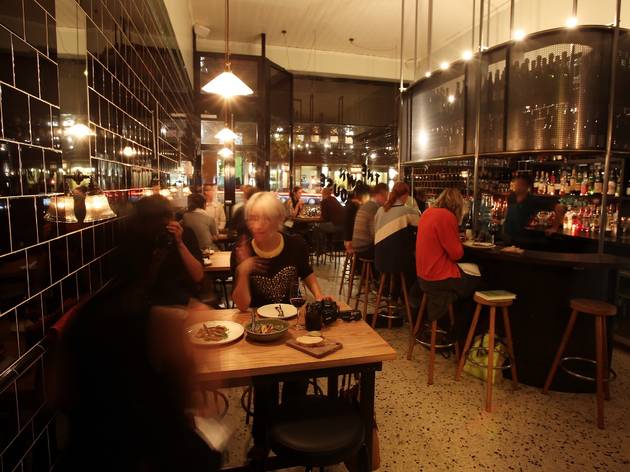 4/10
Photograph: Graham Denholm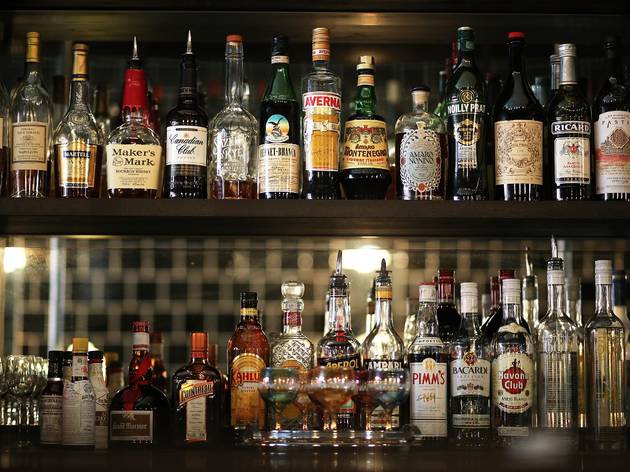 5/10
Photograph: Graham Denholm
6/10
Photograph: Graham Denholm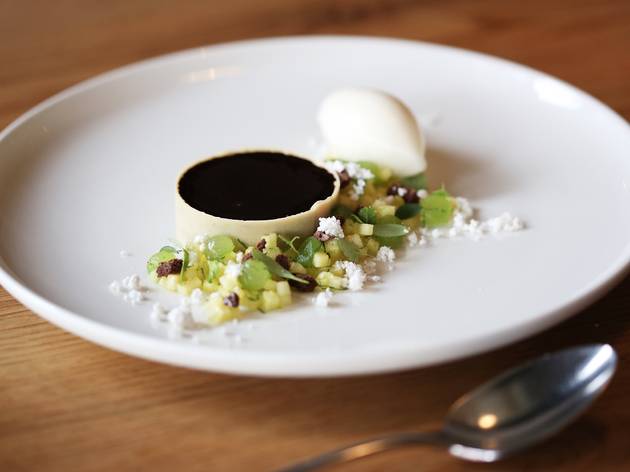 7/10
Photograph: Graham Denholm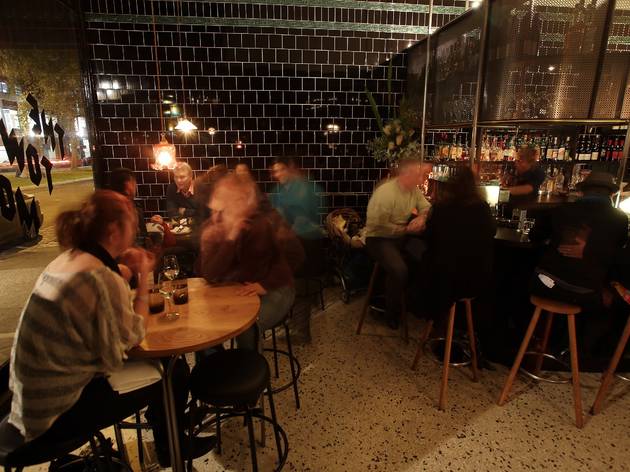 8/10
Photograph: Graham Denholm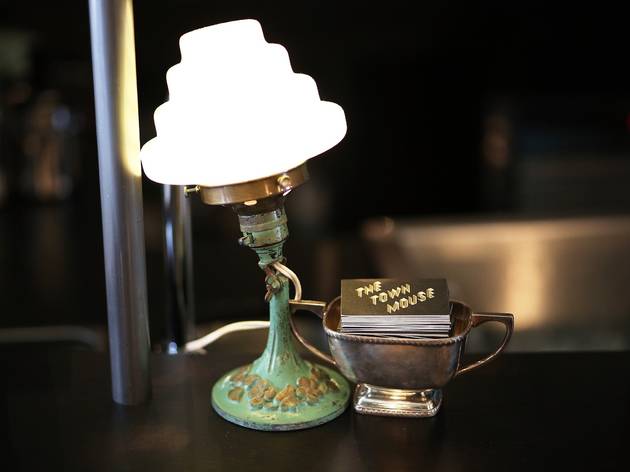 9/10
Photograph: Graham Denholm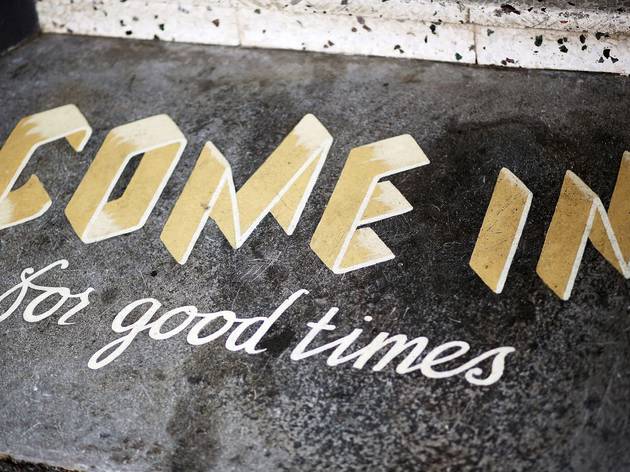 10/10
Photograph: Graham Denholm
The site that once housed Andrew McConnell's first fine diner and Embrasse is now a casual restaurant bar with serious eats
If you've been waiting with bated breathe to see what would become of the old Embrasse site after chef Nic Poelaert packed up and moved to Brooks last year, exhale. Now, it's the Town Mouse, a far more casual restaurant-bar that has maintained only its predecessors' fondness for precise, technique-driven food and the hive of bees on the roof – huzzah!
The place is unrecognisable. Embrasse's grey tones, carpets and warbling French ballads have given way to a sharp Art Deco fit-out and a whole lot of Motown. It's all glistening black tiles, raw wooden stools and vintage glass lampshades. A bar braced by gunmetal grey latticework juts out into the centre of the room and sets the new agenda of loose-collared fun.
The captain of the ship is Christian McCabe, a Kiwi who recently sold Matterhorn in Wellington, packed up the chef and set his sights on Melbourne victory.
You know you're dealing with booze professionals when they serve your gin and tonic stained with Campari. And did we mention the wine? Young gun sommelier Lachie Barber (Movida Aqui) consulted on the list, so you're guaranteed some fun in a glass.
In energy and looks it's more bar than restaurant, but the eats are as serious as they come. Snacks take the form of will-they-or-won't-they-burn-me roasted Padron peppers for running through a silky tarragon mayonnaise, and crisp little profiterole puffs are filled with fresh goats' curd and served in a pool of honey from the roof hive. Welcome to dinner.
Chef Dave Verheul cuts the fattiness of a thick tranche of crisp pork jowl with fine apple shards, peanuts and smoky, funky and gently spiced carrot kimchi concealed beneath a delicate fan of daikon sheets.
Rich beef cheeks are similarly tempered by soft clouds of whipped soy cream, a bittersweet black garlic emulsion and a tangle of raw parsnip pickled in sharp yuzu juice.
Sure, some dishes may seem jarringly complex considering the setting and the simple stuff Melbourne has been obsessed with of late. A layered chocolate tart of chilli and kaffir lime leaf-infused mousse and syrup is flanked by compressed cucumber and endless powders and crumbs. But Verheul executes the dishes with a dead steady hand, and it's refreshing to see someone breaking ranks and doing more than making burgers.
You dining experience here is only as serious as you want it to be. The blushing G and Ts, friendly service and highly efficient heater in the doorway are draw enough for us.
---
Venue name:
The Town Mouse (closed)
Contact:
Address:
312 Drummond St
Carlton
Melbourne
3053

Opening hours:
Wed-Thu 5.30pm-late; Fri-Sun midday-late