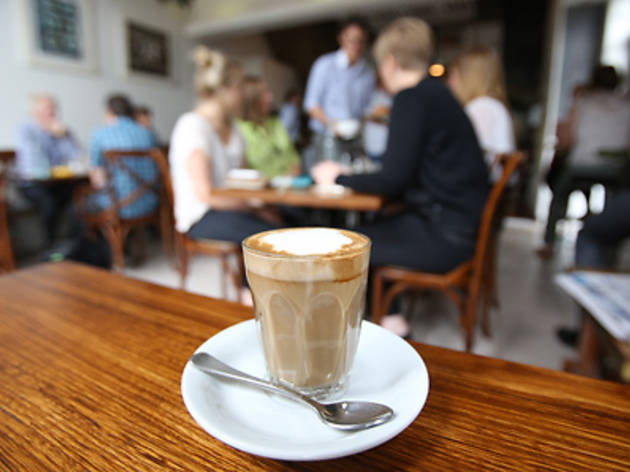 1/13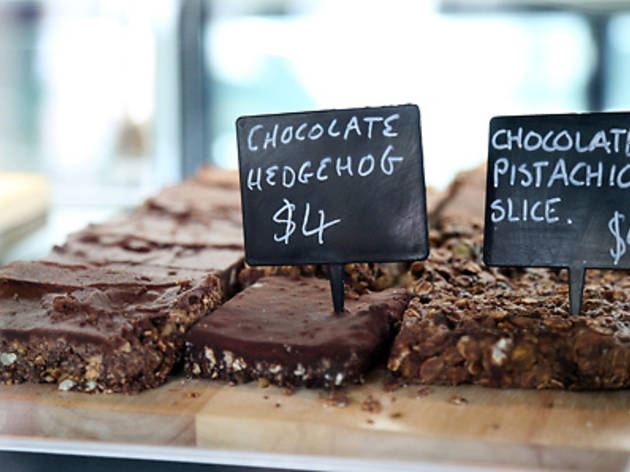 2/13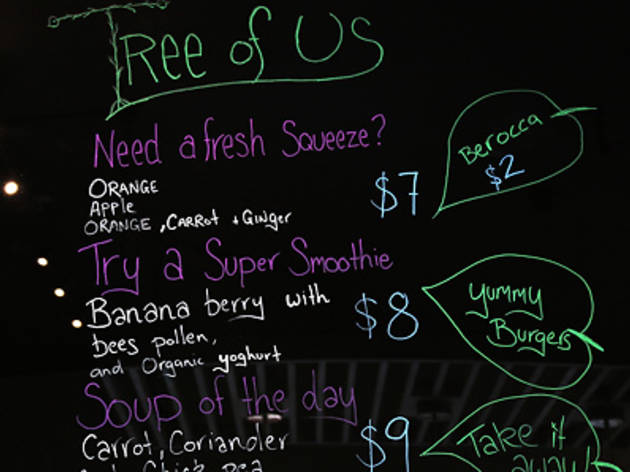 3/13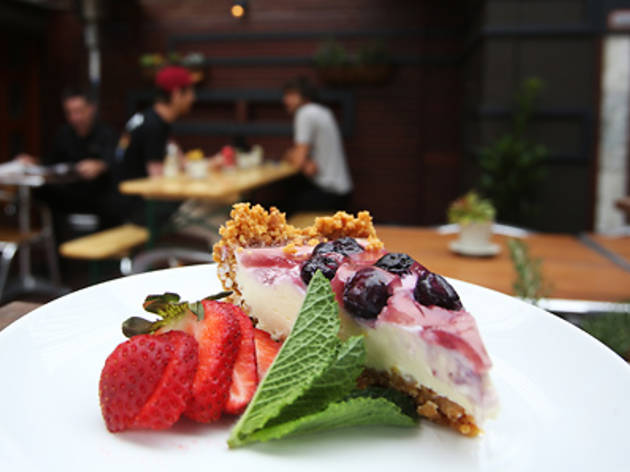 4/13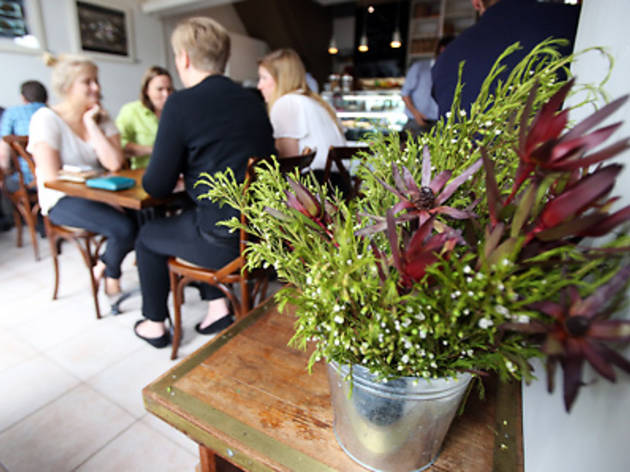 5/13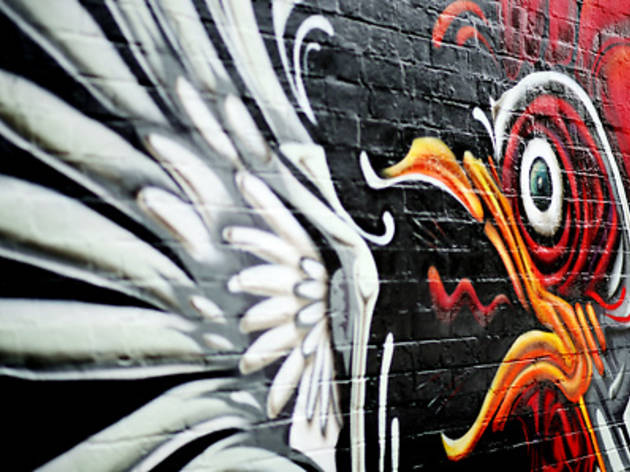 6/13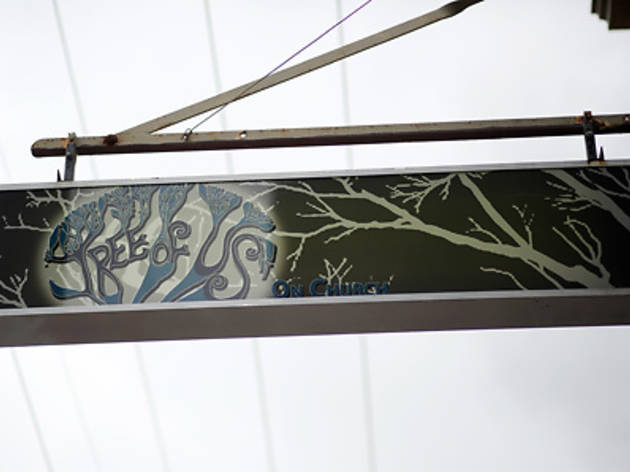 7/13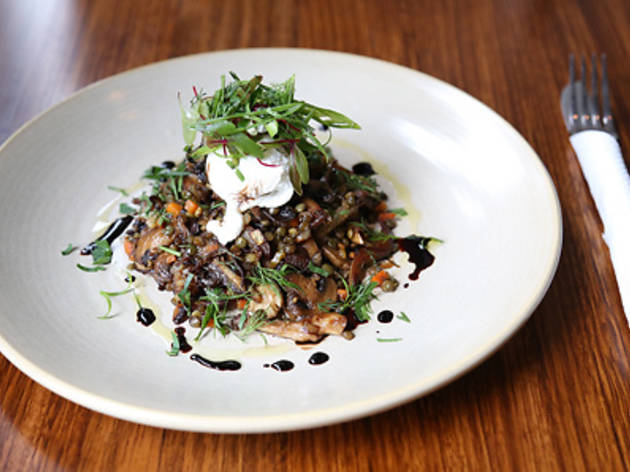 8/13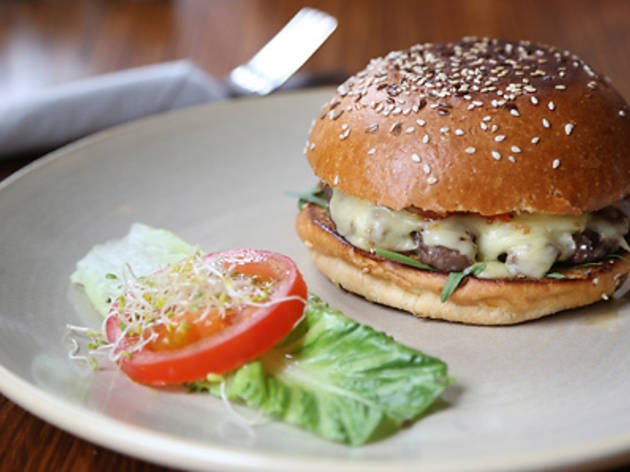 9/13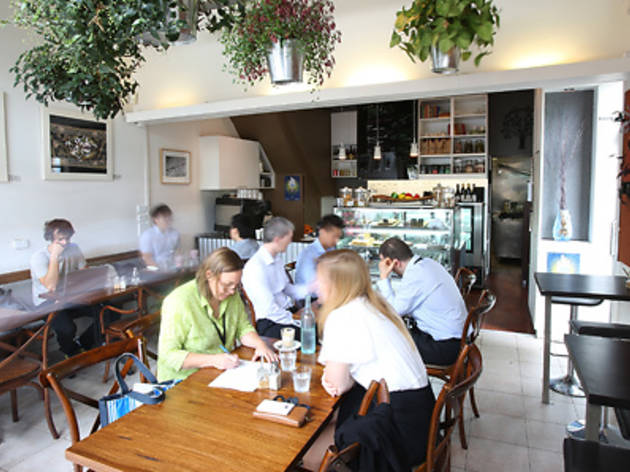 10/13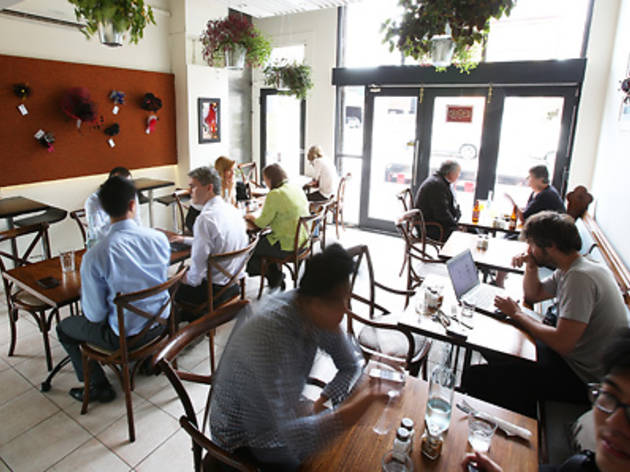 11/13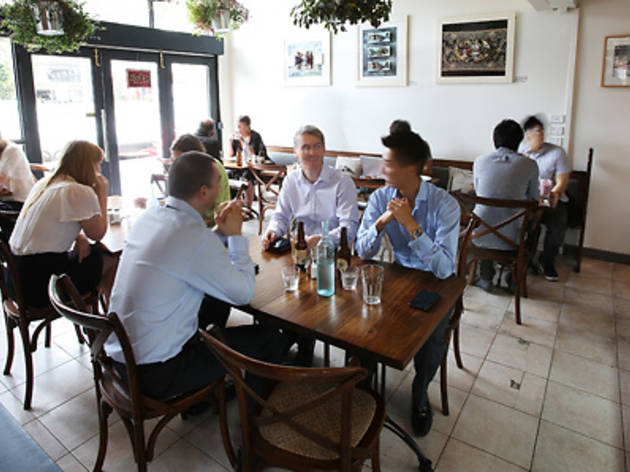 12/13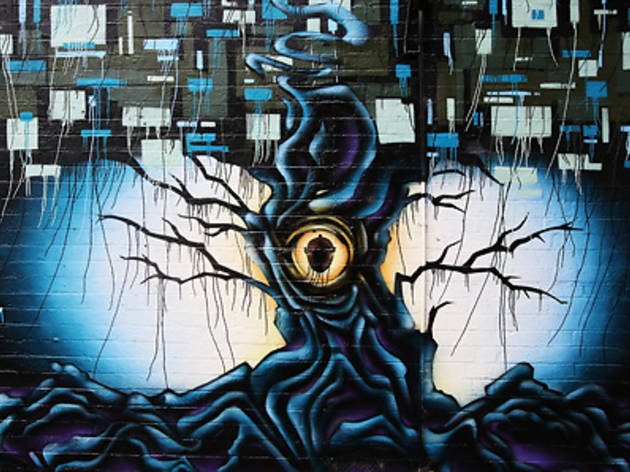 13/13
Three pals have put down roots at Tree of Us, offering big, boisterous burgers and smooth fair trade brews
In a town where every self-respecting cul-de-sac boasts its own brew bar, it's hard to believe there's a corner that hasn't yet been colonised by caffeine. Or hadn't we should say. On a lonely stretch of Church Street in north Richmond which previously boasted naught but a pokies pub complete with giant knight poised precariously above the pavement (yep, it's as bad as it sounds), buddies Shaun Scource, Christian Zagorski and Anna Clarke teamed up to plant Tree of Us smack bang in this coffee desert.
Hipster it ain't – the decor is comfy, unthreatening and verging on daggy. A church pew takes up one wall (the grey-blue upholstery matching a panel on the wall) and atop a shiny corrugated iron counter the coffee machine emits smooth shots by Atomica. Flowers spill merrily from galvanised buckets suspended from the ceiling, making the just-plucked succulents on the tables of every Melbourne hipster haunt look positively anorexic.
Generous burgers continue the BFF vibe. Go the hippy route with a free-range chicken and green lentil patty that shacks up with avocado, pesto mayo and totally non-ironic alfalfa. Or try a Tree Cheese on for size – "Wuk Wuk" beef (that's Gippsland grass-fed bovine) plus a holy trinity of Swiss, mozzarella and goat's cheese. For sides, go the hand-cut chips or the onion rings – a cloud of crisp batter levitating around a single loop of soft red onion. Delish, although a small puddle of oil at the bottom of the bowl is an unwelcome reminder of calories inhaled.
Breakfast is simple and filling, like baked beans with ham hock or a toastie with peanut butter, honey and nanas. Come dinner, Shaun flashes a bit of his Rockpool and Montalto CV, with "coq a la biere" (chook cooked in pilsner) or grass-fed eye fillet with horseradish butter. His mum pops in weekly to whip up CWA-approved caramel and oat slice and good-looking cheesecakes like mandarin or blood orange.
Good coffee and hearty snacks rolled up in a cute package – Tree of Us suits us to a tee.
Venue name:
The Tree of Us
Contact:
Address:
71 Church St
Richmond
3121

Opening hours:
Mon & Wed 7.30am-4pm; Thu-Sat 7.30am-11pm; Sun 7.30am-4pm