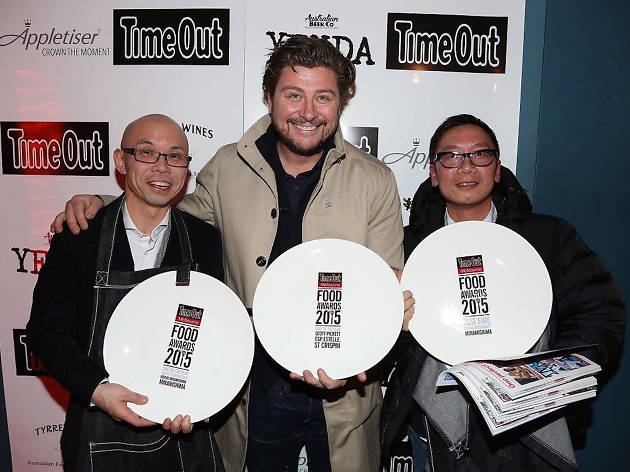 Tickets are now on sale for Time Out's night of nights
Update: Due to popular demand, this event has sold out.
Forks at the ready, Melbourne: the Time Out Food Awards are back and bigger than ever. Join us on Monday September 19 as we anoint the clever chefs, the best new restaurants and the dining institutions still leading the way.
The awards will be held at the brand new venue The Cut Steakhouse in the historic Alfred Place strip. Tickets are $55 + BF and include drinks, plenty of food and good times, not to mention a copy of the 2016 Time Out Food Awards issue.
Keen? Book tickets here. Hurry, food fans: you won't want to miss this night of nights. Want your say? Vote for your favourite Melbourne restaurant and help select the 2016 People's Choice Award. And see if you favourite restaurant made the cut on this year's Time Out Food Awards nominees.
These celebrations are made possible thanks to Mastercard, OpenTable and Hydrodol – all your booking, payment and hangover needs sorted.