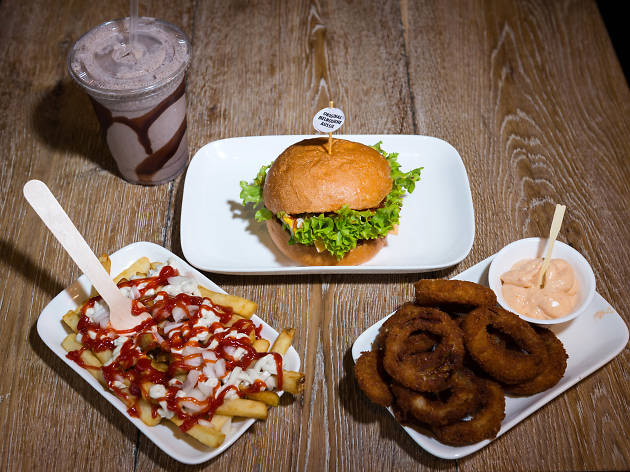 Mastercard presents People's Choice: Best Late-Night Snack Vendor
Why sacrifice quality in the wee hours?
Lord of the Fries' success in not-so-secretly getting the meat-loving masses to embrace their vegan and vegetarian menu is commendable if not awe-inspiring. They've done this by strategically opening late at key locations, namely Flinders Street Station, Brunswick Street, Chapel Street, and Swanston Street, where they can draw in late-night revellers with burgers, hot dogs, and loaded chips that hit the comfort food cravings in the wee hours. But while there's no denying the loyalty of their vegetarian and vegan clientele (for whom choices are slim at 3am), Lord of the Fries know how to stay true to their vego fans while luring carnivores who previously wouldn't have poked at a soy patty with a stick.
See all the winners
The Time Out Food Awards lets us celebrate Melbourne's champions of the restaurant scene – and throw a party to remember. Here are all the winners from the hospitality scene's night of nights.
Best selling Time Out Offers