Legend Award: Time Out Food Awards 2016
Paying tribute to an inspirational figure on Melbourne's food landscape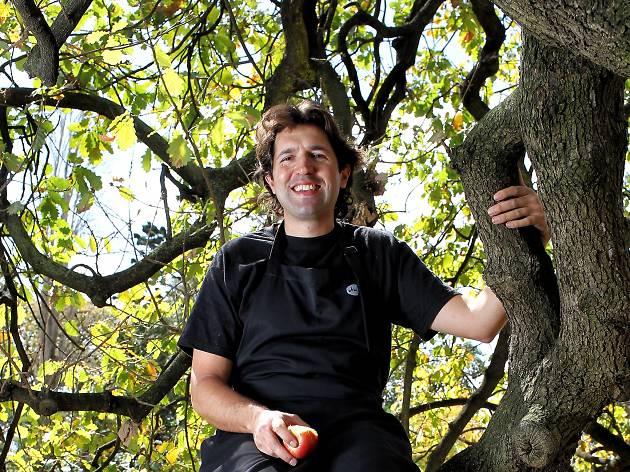 Winner: Ben Shewry, Attica
He's won every award going. His restaurant, Attica, is the highest Australian entry on the World's 50 Best Restaurants list. He's revitalised the very notion of "Australian" food, bringing it to an appreciative international audience, and he's done it all not from the high profile restaurant golden mile of Flinders Lane but sleepy Ripponlea.
Yes folks, it's time to officially acknowledge Ben Shewry as a legend.
It's kind of funny that a basketball-loving country boy from the rugged west coast of New Zealand's North Island should end up making such big waves – especially after the reception when he first took up the head chef role at Attica more than ten years ago. One disgruntled customer, after eating his rather out-there Thai-leaning food (Shewry was going through his David Thompson phase) complained that whoever was in the kitchen must have been on drugs. Even a super-nice guy like Shewry ought to allow himself the last laugh over that one.
Fast forward to 2016 and you'll find a mature Ben Shewry has emerged as the kind of chef who knows exactly who he is and where he wants to be. Diners are enjoying a new and revitalised Attica after Shewry and his wife Natalia took over as sole owners last year. He has always treated the place with the pride of an owner rather than employee, but now there's a new spring in its step. He's doubled down on his focus on Australian ingredients, creating the kind of dishes you didn't know you wanted to eat, but really do (wallaby blood pikelets, we're looking at you). Little wonder he's a darling of the international food scene.
At the top of his game he may be but Shewry has no interest in ivory towers. He's very much a boots-on-the-ground kind of guy, interested in the welfare of his kitchen, from the pot washer to his floor staff. He's convener and spiritual leader of the WAW Gathering, an "anti-festival" of high-flying food personalities that's been dubbed a foodie love-in. And he's a big supporter of charity Helping Hoops, helping underprivileged kids on and off the basketball court. Yes, Ben Shewry: you are a legend.
See all the winners
Time Out crowns the champions of Melbourne's restaurant scene, from Restaurant of the Year to Best Café.
Read more
With so many cheap eats options in Melbourne it's not hard to eat out without breaking the bank. Save up to go to Melbourne's best restaurants and check out these cheap eats joints.
Read more