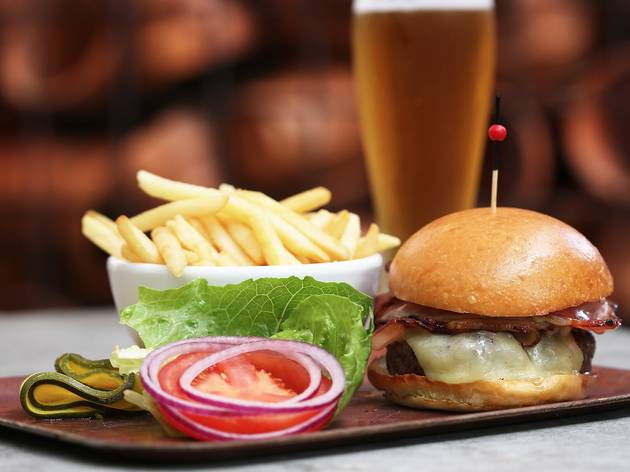 1/8
Photograph: Graham Denholm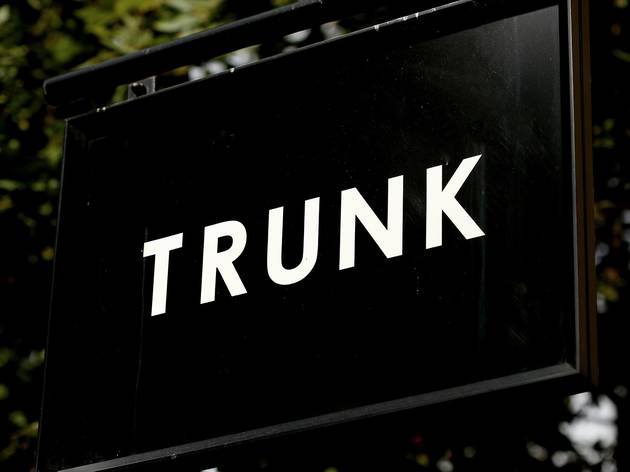 2/8
Photograph: Graham Denholm
3/8
Photograph: Graham Denholm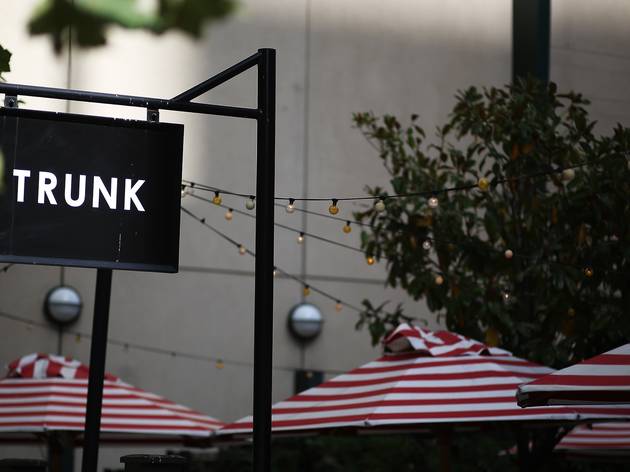 4/8
Photograph: Graham Denholm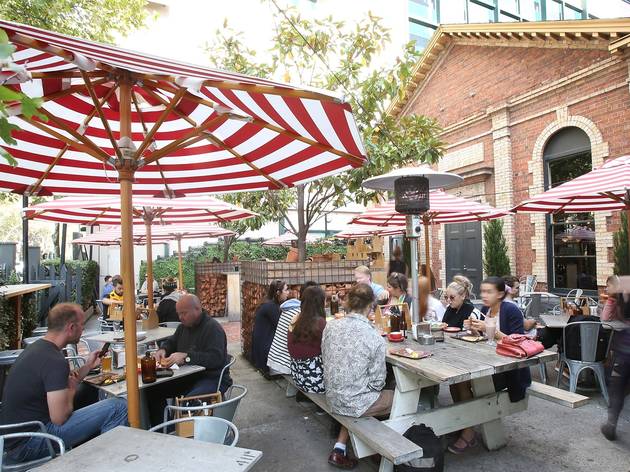 5/8
Photograph: Graham Denholm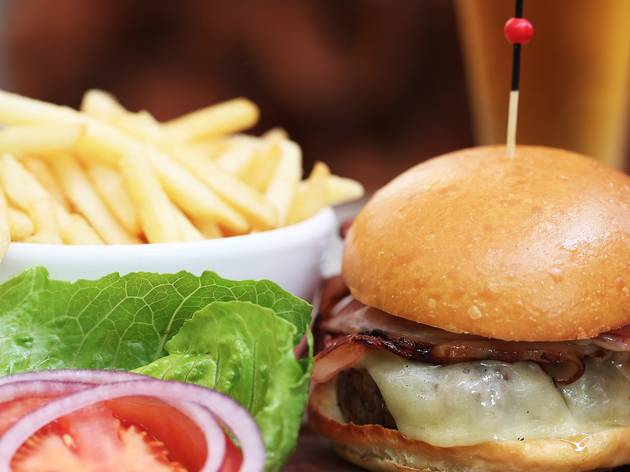 6/8
Photograph: Graham Denholm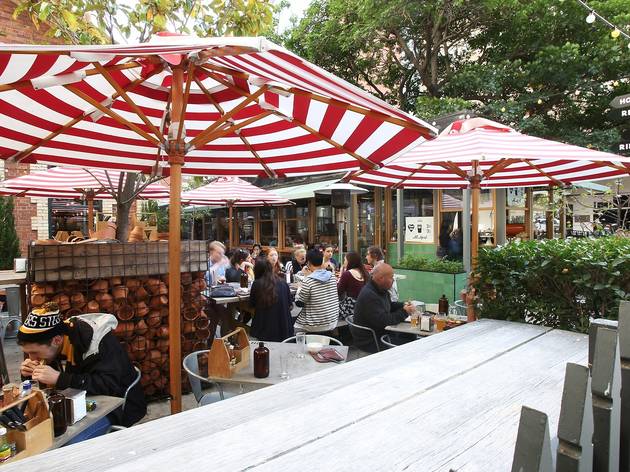 7/8
Photograph: Graham Denholm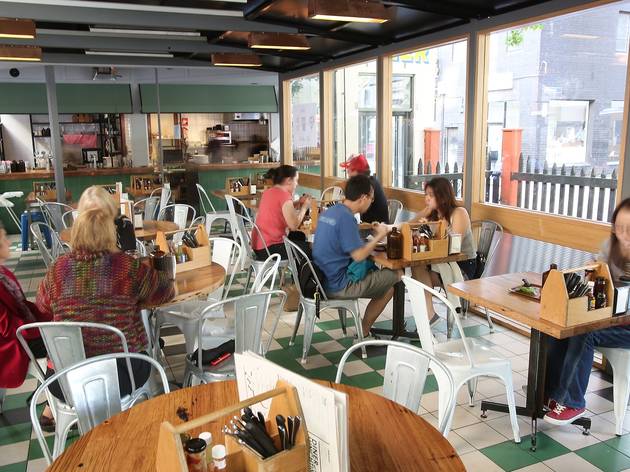 8/8
Photograph: Graham Denholm
Time Out says
On a sultry Friday night, Trunk is positively buzzing with TGIF energy
Office workers are casting off their jackets and thoughts of KPIs, and limbering up for the weekend.
Fight your way through the crowds in the front courtyard to the main dining room and look assertive, otherwise you'll go unnoticed amongst the hurly burly.
While waiting for your table, order from the extensive drinks list and observe the sexy dining room fit out. High, pale green ceilings, black cast iron details, low hanging light bulbs and timber flooring make for a sophisticated space. Just as you're thinking of investing in a hearing aid or obtaining AULAN qualifications, you'll be whisked to the back of the restaurant where it's quieter.
Service is young and unpretentious, if a little rushed. A modern Italian menu is flexible and suited to sharing or three courses. At $3 a pop, tiny arancini balls aren't the best value in town, but you'll forgive the price once you've crunched through the browned breadcrumbs and creamy rice dipped in aioli.
The soft-shelled crab is a deep-fried delight, all thin, crisp batter jazzed up with parsley and chilli, while on a low note a little scallop in the half shell is dwarfed by cauliflower florets. The winter salad is artfully deconstructed: three leaves of witlof, slinky pieces of eggplant, artichoke (a little sour) and zucchini, all assembled on a smear of Meredith goat's cheese. The baby gem salad is pretty much your average Caesar salad, with soft-boiled egg, croutons and an overwhelming amount of bacon.
Trunk is a chameleon - bar, restaurant and casual diner - and wears many hats. Some of its sheen is lost on busy nights but what it lacks in polish, it makes up for with a lively atmosphere and an accessible, crowd-pleasing menu.
Trunk is included in best burgers in Melbourne.
---
Details
Address:
275 Exhibition St
Melbourne
3000

Price:
$50-$100
Contact:
Opening hours:
Daily noon-midnight
Best selling Time Out Offers