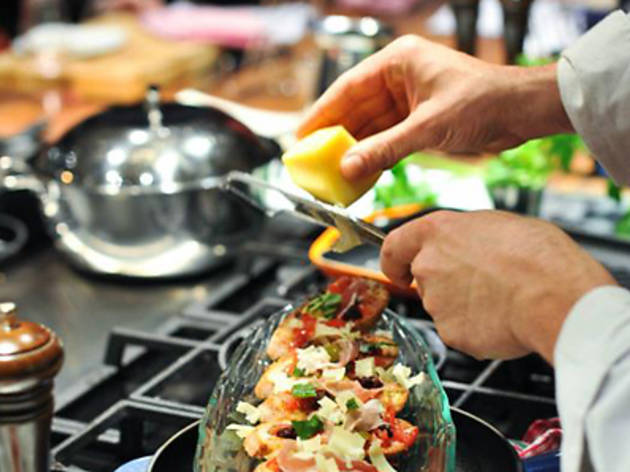 Time Out says
The Bones
This half-day class teaches real Mexican cuisine.
Who's here?
A young crew of noobs – mostly hombres.
The meat
After learning about the many varieties of Mexican chillies, you'll be split into teams to take on mole (that famously difficult chocolate and charred chilli sauce), hand-pressed corn tortillas, and your choice of main and dessert with chef Walter Trupp cutting in on a regular basis to address technique. We manage nine dishes over the morning including curries, tamales (soft cornmeal parcels, stuffed with spiced chicken and steamed in corn husks), and churros – fried dough sticks for dipping into spicy hot chocolate sauce.
The trimmings
Your labour is rewarded with a huge feast washed down with craft beer and vino.
Seconds?
Definitely. You're learning about real, approachable, not-too-expensive Mexican cooking.
Details