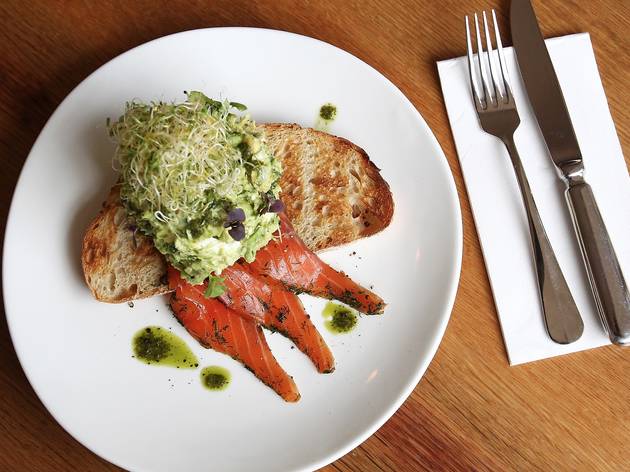 1/12
Photograph: Graham Denholm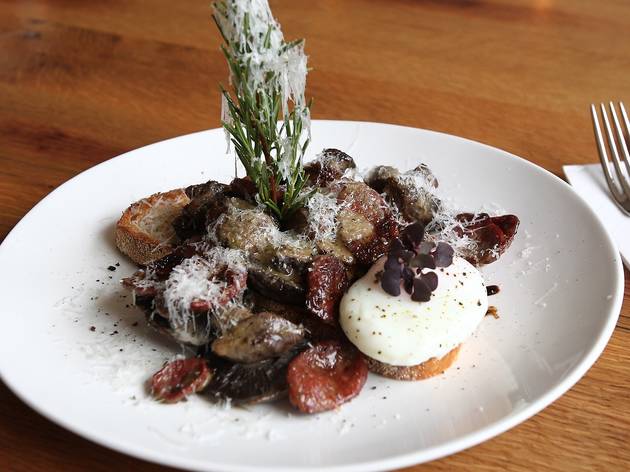 2/12
Photograph: Graham Denholm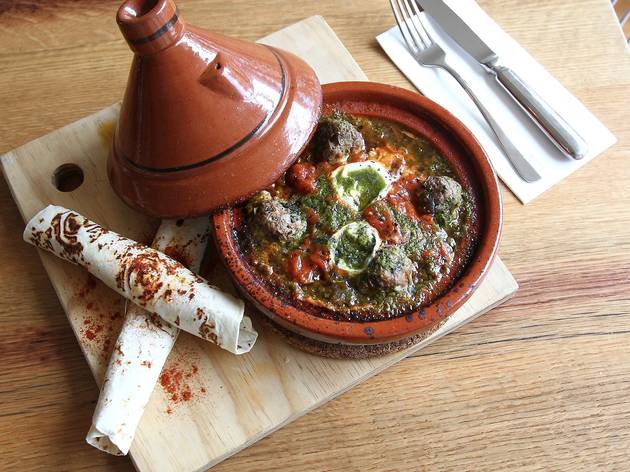 3/12
Photograph: Graham Denholm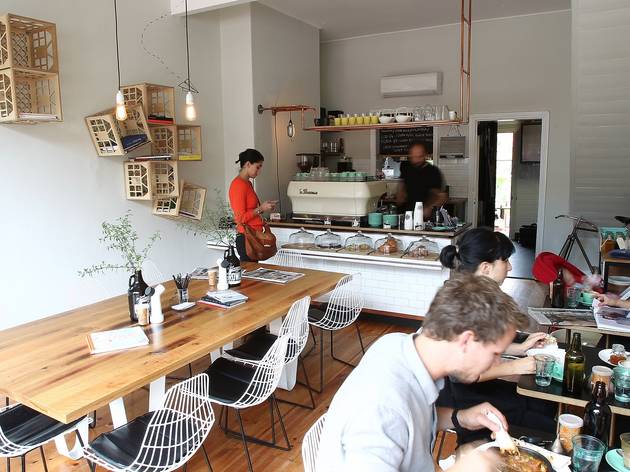 4/12
Photograph: Graham Denholm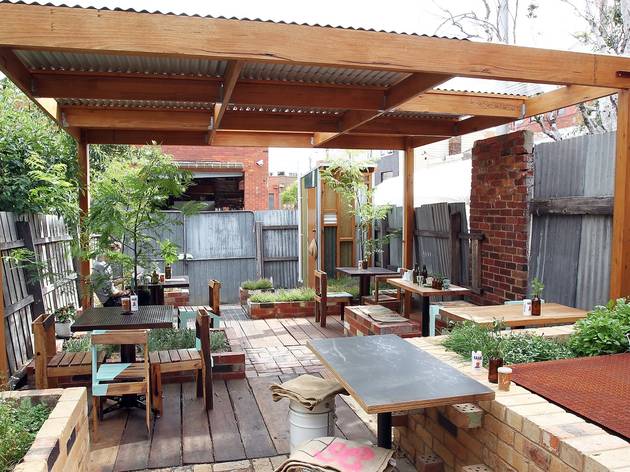 5/12
Photograph: Graham Denholm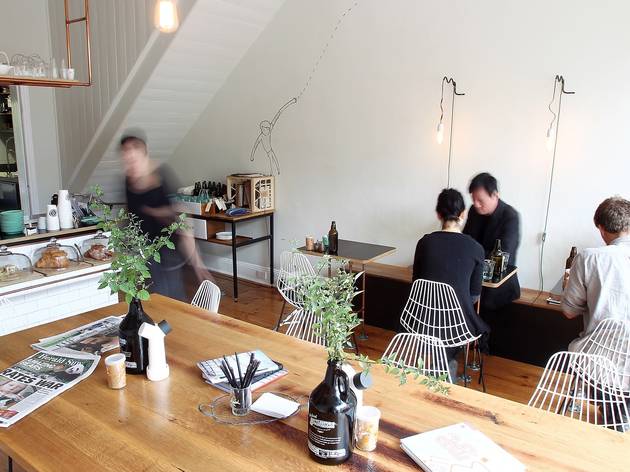 6/12
Photograph: Graham Denholm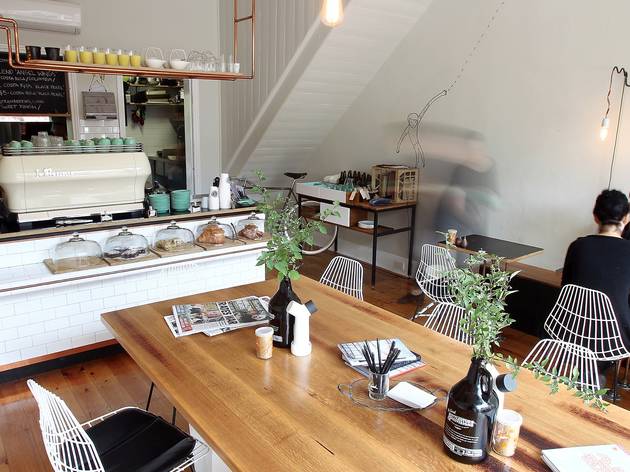 7/12
Photograph: Graham Denholm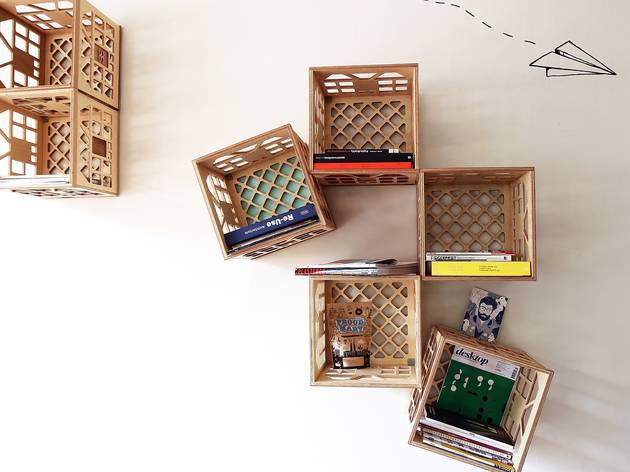 8/12
Photograph: Graham Denholm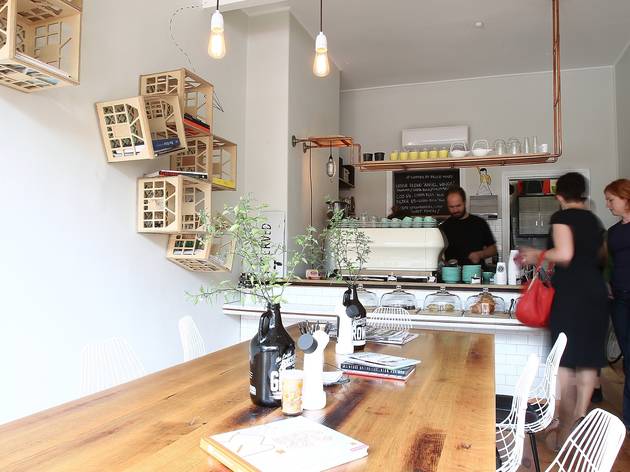 9/12
Photograph: Graham Denholm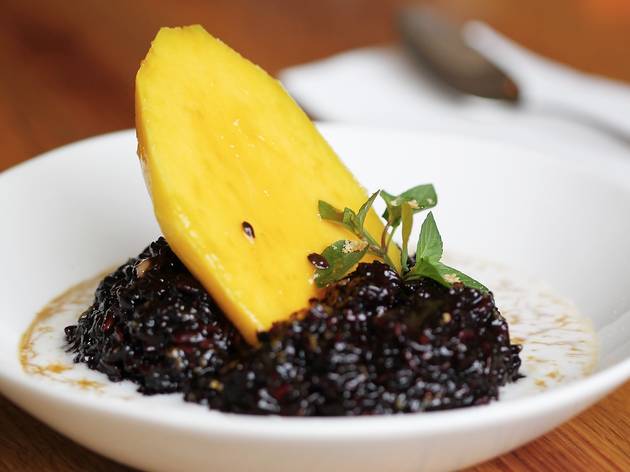 10/12
Photograph: Graham Denholm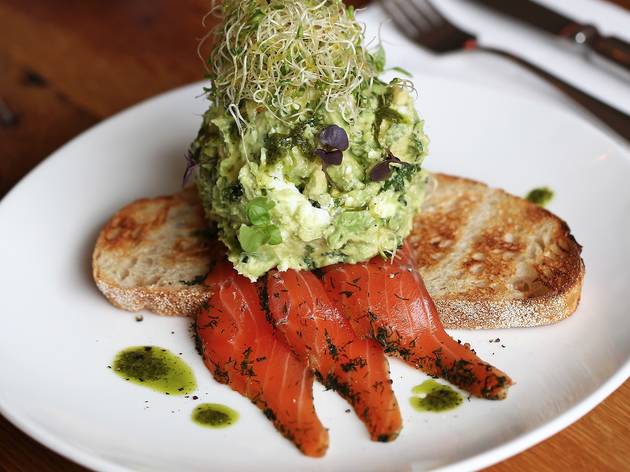 11/12
Photograph: Graham Denholm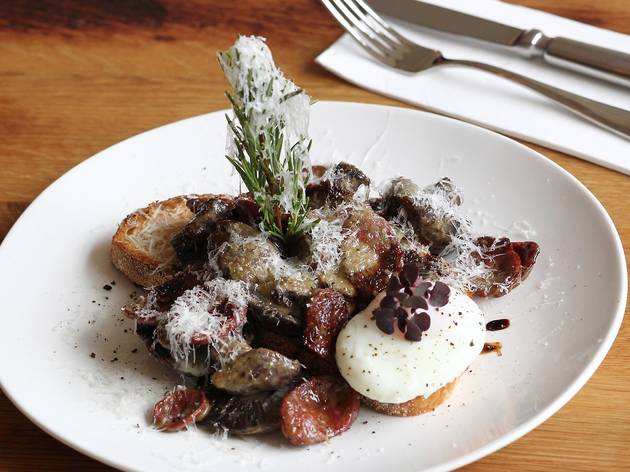 12/12
Photograph: Graham Denholm
Time Out says
Style and taste come together at this new North Melbourne café
Twenty and Six does breakfast that's already impressing North Melbourne's pants clear off. And those are some tight pants. When graphic designer Ned Rahmanovic and interior designer Majda Falon bought the space, the plan was to operate as a design-studio-cum-café. But the café side of things took off faster than a bat out of hell, so for now, the pair are at full-throttle just trying to satiate the hordes queuing out the door.
The duo have thrown all of their skills at the space, turning it into a living design portfolio. Wall-mounted wooden milk crates and simple stencils are all that interrupt the cream walls. Quirky water glasses look like warped plastic keg cups, and bare bulbs protrude from twisted lengths of copper. But when it comes to the food, they've wisely enlisted the skills of young gun chef Jasper Maignot who, despite only having portable butane stoves to work with until a week ago, is turning out the likes of black sticky rice that's subtly sweetened with mashed banana, surrounded by a moat of salted coconut cream and crowned with a cheek of fresh mango. It's impressive stuff – and our pick for warm weather breakfast in the courtyard, immaculately landscaped courtesy of their equally handy friend, Jack Healy.
Even the toast is a quality trifecta: bread from Brasserie, Lescure butter and tangy-herbal rosehip jam. But do yourself a favour and get the Hunter. Field mushrooms are thrice cooked: roasted with balsamic vinegar, poached in crème fraiche, and fried off in a pan with sliced chorizo. The creamy sauce is finished with wine and the whole lot is layered over thick slabs of sourdough with shaved parmesan and truffle oil. We'd talk it up, but on Time Out's visit, one diner is so overwhelmed by the dish (and hungover) that they start to cry. Nuff said.
The coffee is courtesy of the dudes at Proud Mary – win – and Rahmanovic's barista skills are sharp. They do pour-overs too (slow brew method of choice), but if coffee's not your bag, give Willie's single origin hot chocolate a whirl: it's pure grated cacao, rendered saucy with milk or soy for a bitter-sweet buzz and semi-permanent moustache.
Good taste counts for a lot, but we're probably just as taken with Twenty and Six for its energy. Everyone working here is in their element, and it shows.
Details
Best selling Time Out Offers