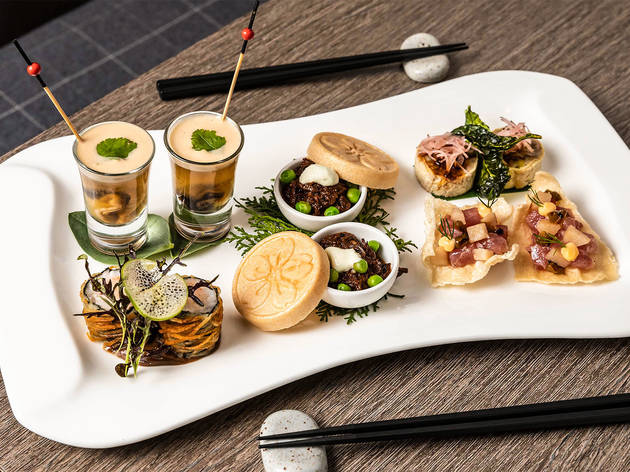 1/18
Photograph: Melanie Desa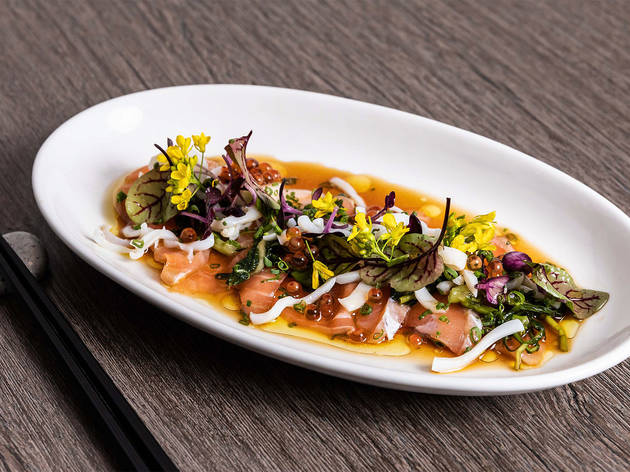 2/18
Photograph: Melanie Desa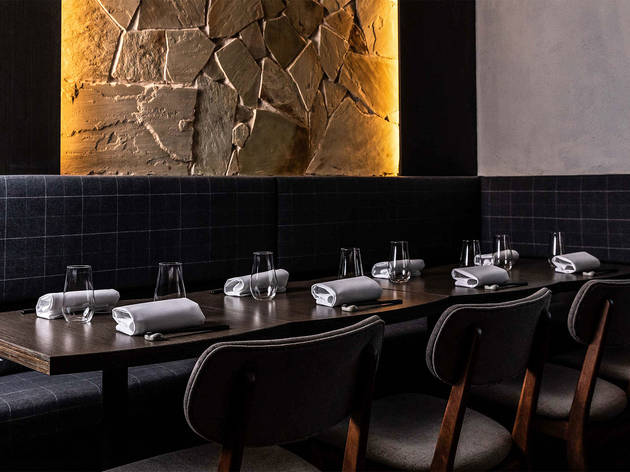 3/18
Photograph: Melanie Desa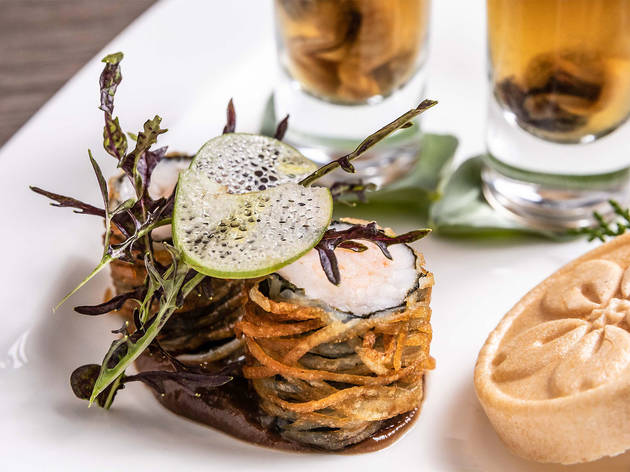 4/18
Photograph: Melanie Desa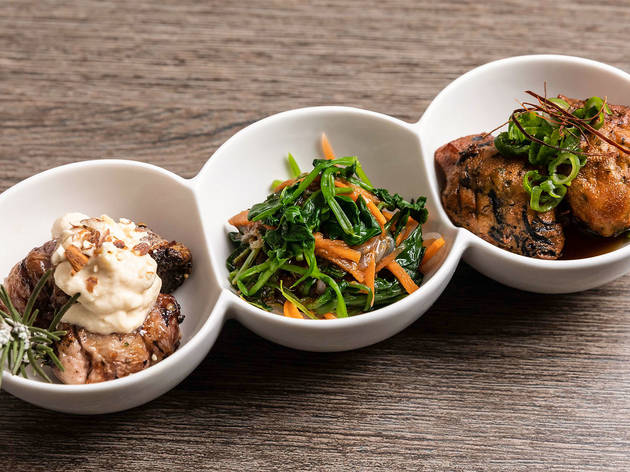 5/18
Photograph: Melanie Desa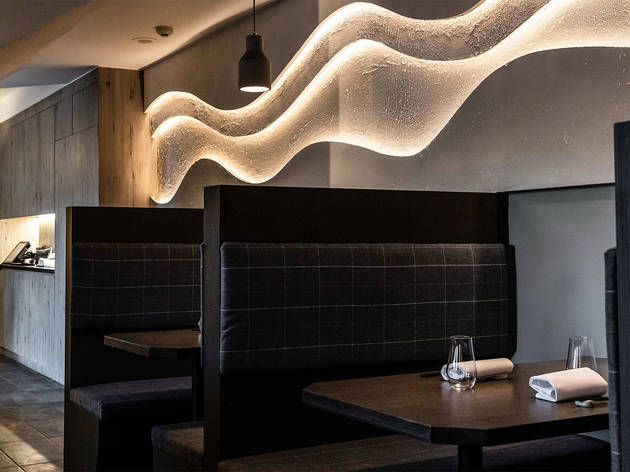 6/18
Photograph: Melanie Desa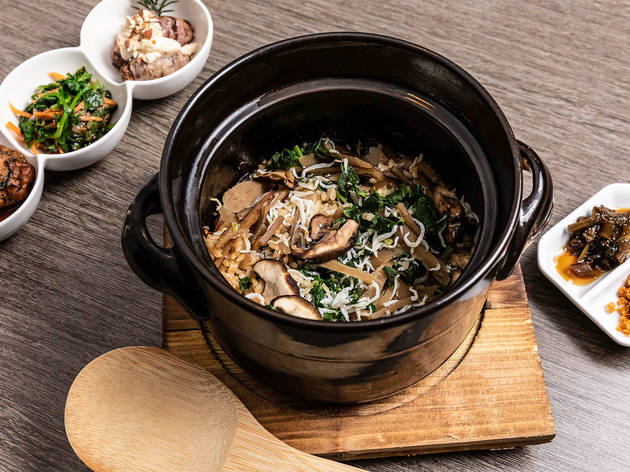 7/18
Photograph: Melanie Desa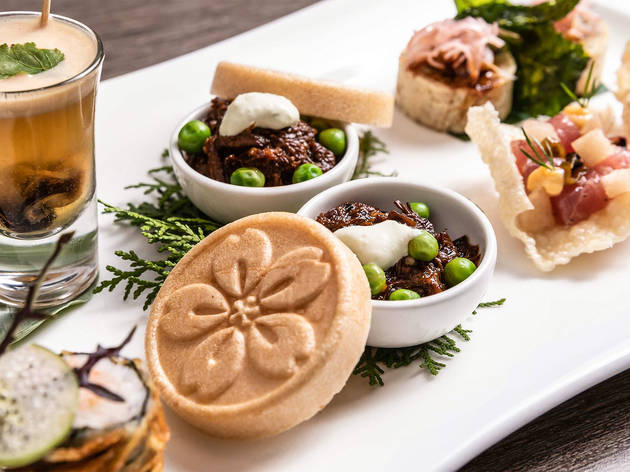 8/18
Photograph: Melanie Desa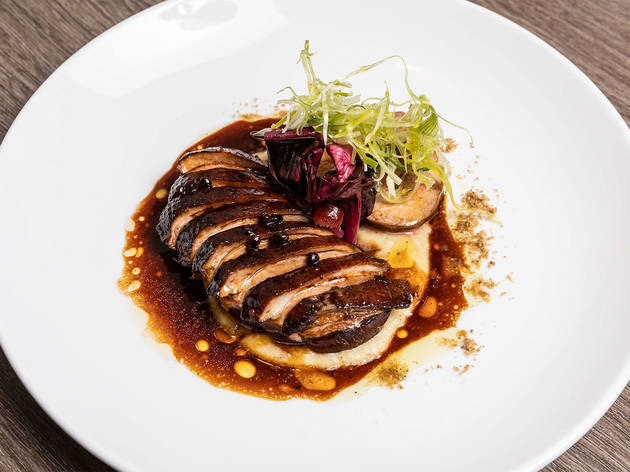 9/18
Photograph: Melanie Desa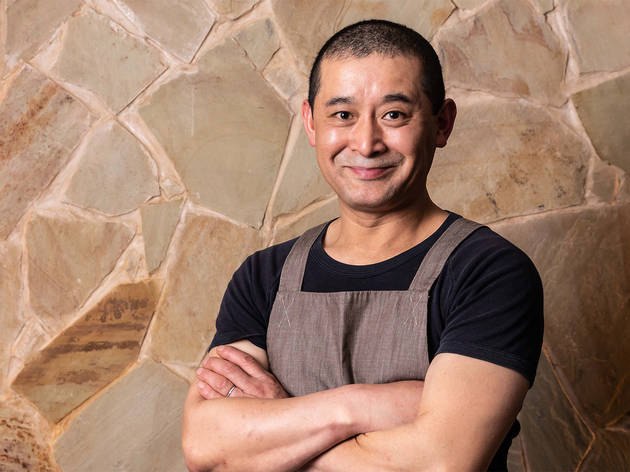 10/18
Photograph: Melanie Desa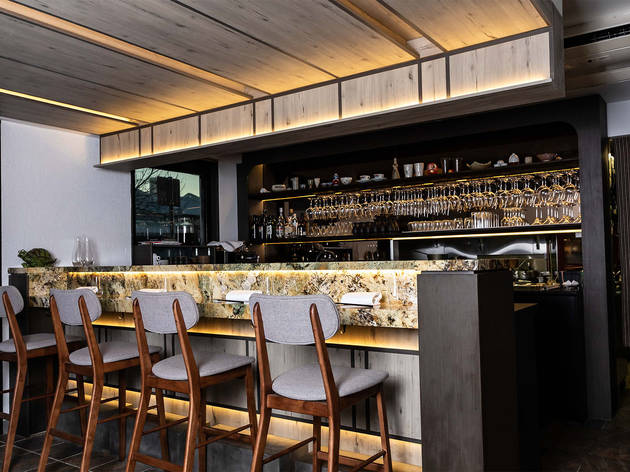 11/18
Photograph: Melanie Desa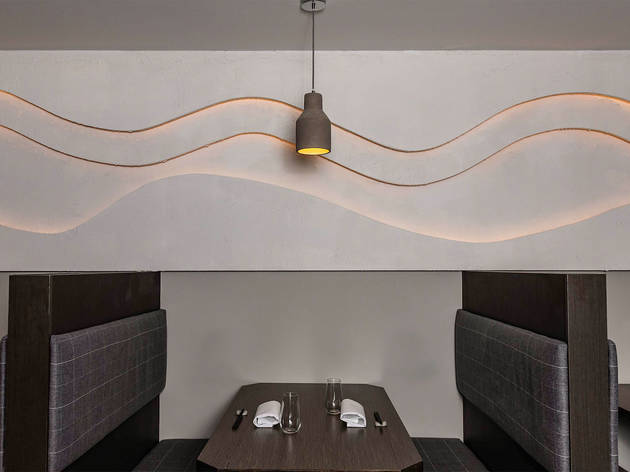 12/18
Photograph: Melanie Desa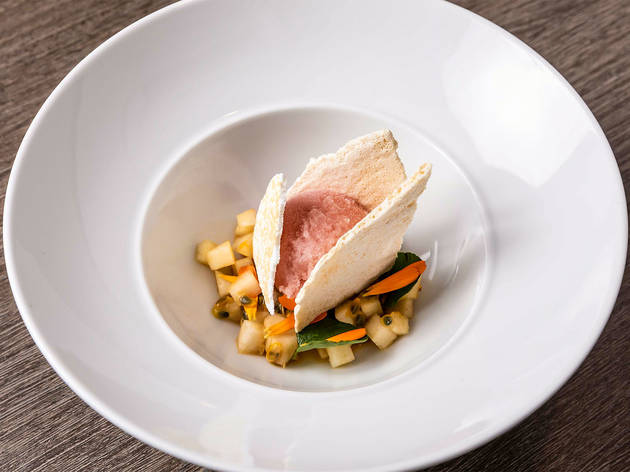 13/18
Photograph: Melanie Desa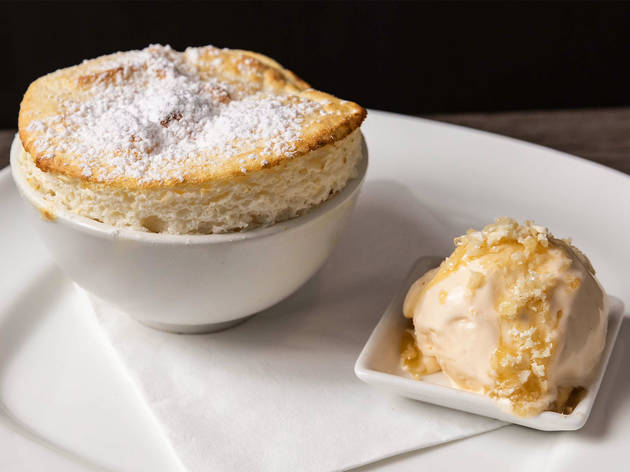 14/18
Photograph: Melanie Desa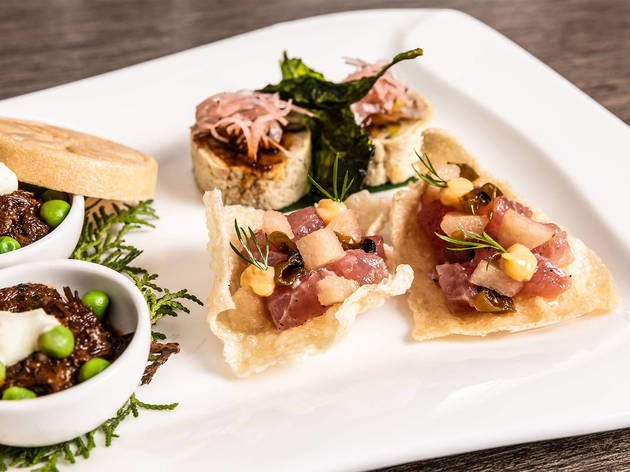 15/18
Photograph: Melanie Desa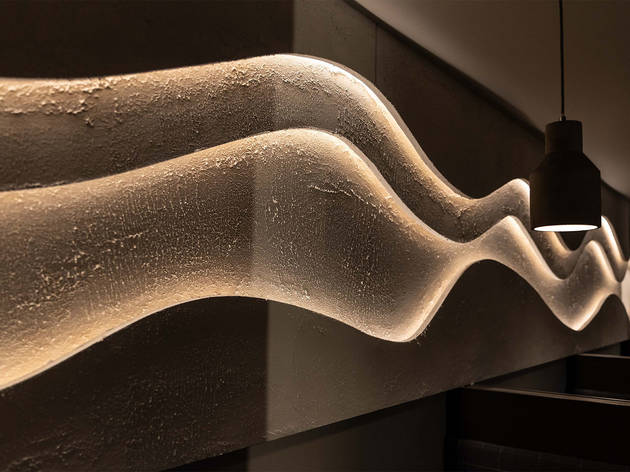 16/18
Photograph: Melanie Desa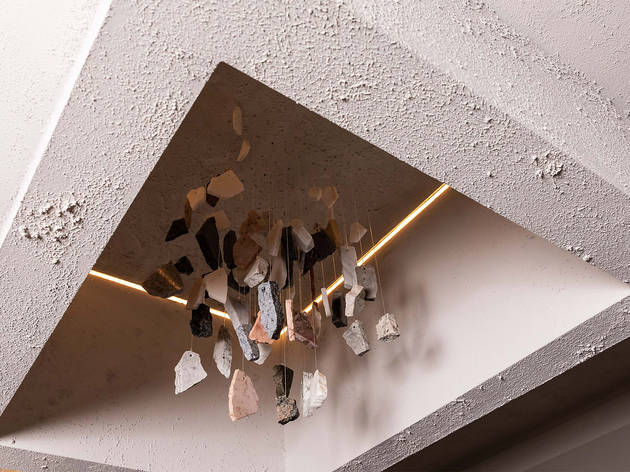 17/18
Photograph: Melanie Desa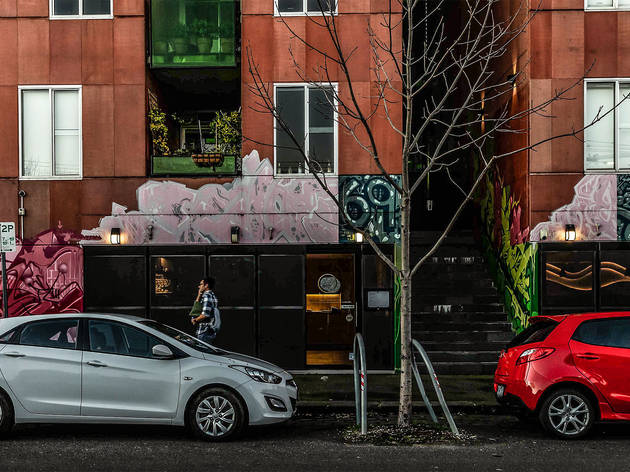 18/18
Photograph: Melanie Desa
Time Out says
Diners of all dietary stripes can shelter happily under this adventurous Japanese umbrella
If the surveys are correct, more than two million Australians now either follow a meat-free diet or think it's an important enough subject to lie about. A good proportion self-evidently reside in Fitzroy, a suburb with more than its fair share of vegan ramen joints, ethical taco slingers and purveyors of guilt-free pizza. Yet even amid this meat-free Utopia a problem arises: namely, what to do when casual won't cut it, but your party traverses the edible spectrum from vegans to committed carnivores? Ladies and gentlemen, we present the answer: Wa Kenbo.
Mimicking those Tokyo joints with no obvious signage that force you to walk up and down for half an hour to find it, this 30-seater under an apartment complex discreetly embraces its off-Brunswick Street location. Step through the sliding door to the domain of Kenji Ito, a chef best described as giving the food of his homeland a modern hurry-up with ingredients we don't normally associate with Japanese dining – preserved lemon, persimmon and parmesan among them.
Swing vegan or swing meat, it's the snack end of the spectrum that impresses most, where playful flavour combos sum up the restaurant's ethos in two-bite form. Precise and complex little curios include the enjoyable sushi luxe of just-torched salmon layered with omelette, pickled turnip and salmon roe on lightly vinegared rice served at the right non-fridgey room temperature. Or a shot glass of aromatic duck broth harbouring shiitake and water chestnut, topped with carrot froth, with powdered yomogi (mugwort) lending its subtly earthy, spicy note. On the vegan side of the ledger the sushi roll plays a more ascetic hand with the help of avocado, spring onion sauce and pickled lotus root; speckles of seaweed and fried bean curd are enveloped in a whipped tofu and sesame sauce that plays like a rich, custardy cream scaling the pinnacle of virtue; while the native sweetness of fig meets its perfect match in miso glaze with a toasted rubble of pistachios.
The dining room is transportive in the best way. It's a Zen-like bolthole of cool colours, graceful lines and enough stonework to satisfy the Flintstones. Hidey-hole booths are lined in grey plaid, while wave-like wall panels are like the Smiling Minds app in built form.
You'll be needing a food dictionary, or at least some translations from the polished floor staff. Yaki-rakkyo is the grilled shallot giving smoky, tangy heft to the soy vinegar that arrives for ladling onto decent Pacific oysters. Komatsuna is the Japanese mustard spinach that graces the slippery, pale udon noodles lolling in a delicate milky sauce of soy-simmered cauliflower.
The kakuni-style pork belly is slow-braised in sake, soy and mirin into a fibrous but tasty mass. Not the prettiest dish, it adds a mini-rack of charry, sweet-glazed ribs with shards of crackle laid like Stonehenge across the top that taste more deep fried than porky. You might also question the need to serve them all on rich, buttery barley "risotto" (their words) dotted with podded edamame, although the apple and kim chi salad brings a well-judged crisp tang to proceedings.
The carbohydrates are more welcome with the vegan hotpot known as kamadaki-ghan, the steamed rice with a quorum of mushroom exotica developing a layer of crunch much in the way of a Spanish paella.
Wa Kenbo is a small affair. There's Ito in the kitchen, popping out to greet diners as they arrive, while two waiters work the floor with warm enthusiasm. Show interest and they'll offer to cut some of the dishes in half, all the better for exploring the menu. Take them up on the offer. There's adventure to be had, whichever road you travel.
Details
Best selling Time Out Offers