How to be an Oktober-Boss
Eat schnitzels, drink beer and become an Oktober-Boss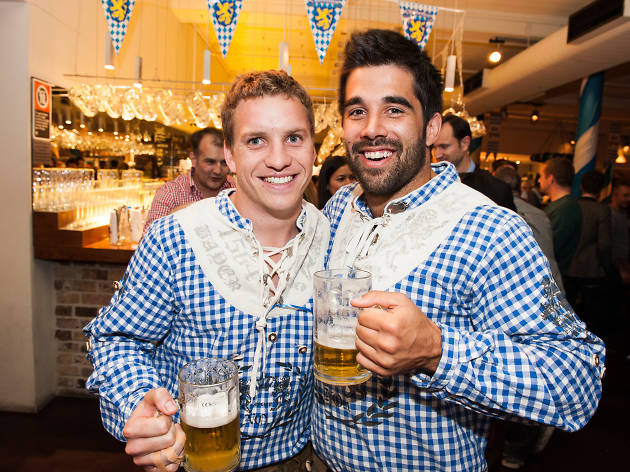 Germany's ultimate bier festival is being celebrated by Munich Brauhaus with plenty of schnitzels, pretzels, steins and more. But if you truly love the Bavarian party, you're going to want to become an Oktober-Boss.
So what is an Oktober-Boss? It's any individual that's ready to show their dedication to Oktoberfest, by eating and drinking their way through all of Munich Brauhaus' Oktoberfest challenges below.
The challenges you'll need to tackle are:
1. Drink four steins of Oktoberfest Biers
2. Eat any Munich Brauhaus schnitzel
3. Drink a nip of schnapps
4. Eat a half or whole pork knuckle
5. Eat a pretzel
To enter you'll need an Oktober-Boss Challenge booklet – this will serve as your culinary passport for the challenge, in which you stamp off each stage you smash.
Once you've completed each of these challenges, you'll be a certified Oktober-Boss, and be rewarded with an Official Oktober-Boss 2017 T-shirt, invites to an exclusive Oktoberfest closing party, and finally your very own lederhosen or dirndl stein.
The Oktober-Boss Challenge can be completed throughout Munich Brauhaus' Oktoberfest period, from September 16 until October 29. Oktober-Boss Challenge Booklets can be picked up from Munich Brauhaus from September 16 and you can kick off your Bavarian mission straight away.