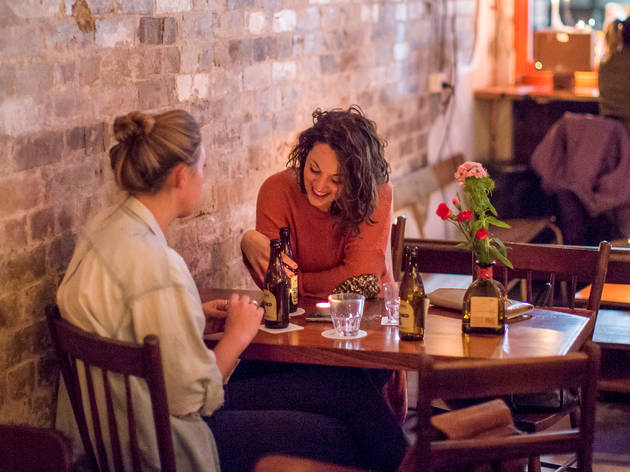 Had it up to here with Grindr/Tinder/Her? There's a new way to meet queer singles in real life!
Speed dating. These two words aren't exactly synonymous with cool – or at least they weren't until recently. Melbourne has seen a resurgence of speed dating events in the past few months, what with the likes of Craft Singles at Work-Shop and CitySwoon's 'Adventure Dating' drawing new crowds with their fun, relaxed evenings.
But if you're single and queer, then you might have noticed that gay speed dating isn't really a thing in Melbourne. In the last few years, a few small gay speed dating nights have come and gone, but none of the major speed dating players in Melbourne have extended their nets to the queer community. Until now.
Next month, Sydney speed dating group Dear Pluto will launch their first Melbourne events; one for straight singles, and one for queer singles. Dear Pluto, which launched in Sydney several years ago, has become insanely popular to the point that places are determined by an online ballot system. They're open to men and women, are always held in fun, relaxed spaces, and are known to attract young creative types.
We don't want to be biased, but Speed Gays sounds even more exciting than its straight counterpart. For this event, Dear Pluto has teamed up with Sydney party collective Heaps Gay, so participants can expect great tunes and the chance to boogie after making sparks fly in 20 rounds of four-minute 'dates'.
The ballot is now open. Read our interview with Dear Pluto's founder, Emma Daniels.