A day in the life of an inner-city milkman
Meet Ben Evans, the dairy operator producing milk out of Fitzroy's backstreets at St David Dairy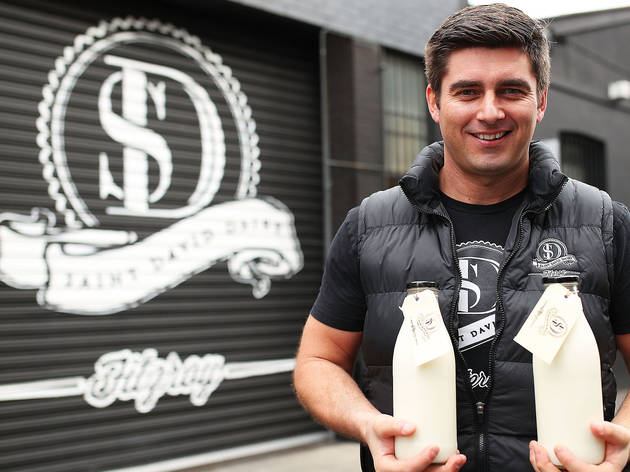 1/6
Photograph: Graham Denholm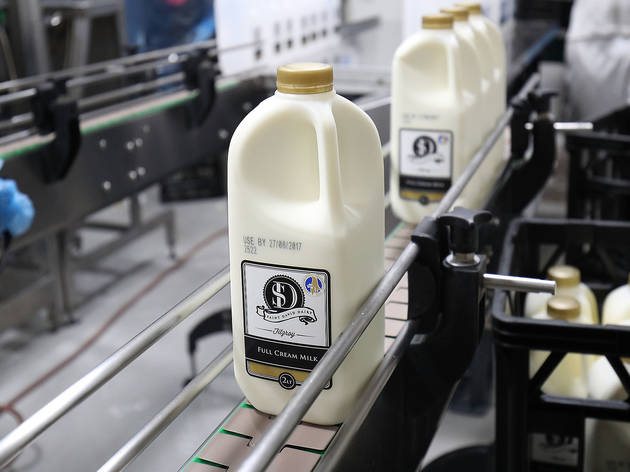 2/6
Photograph: Graham Denholm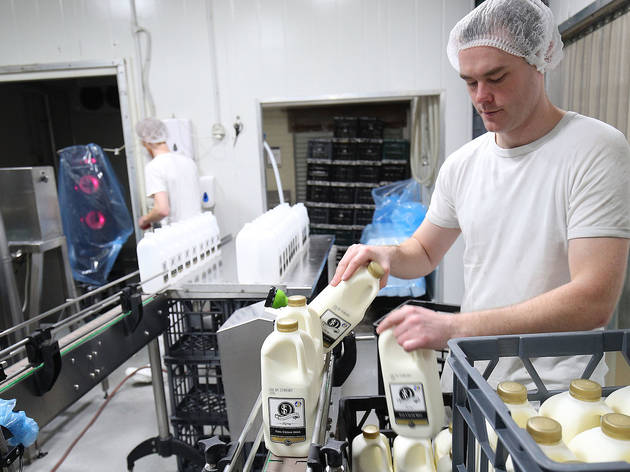 3/6
Photograph: Graham Denholm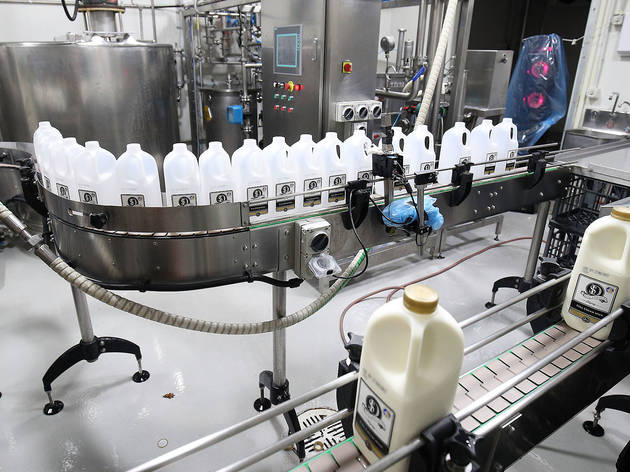 4/6
Photograph: Graham Denholm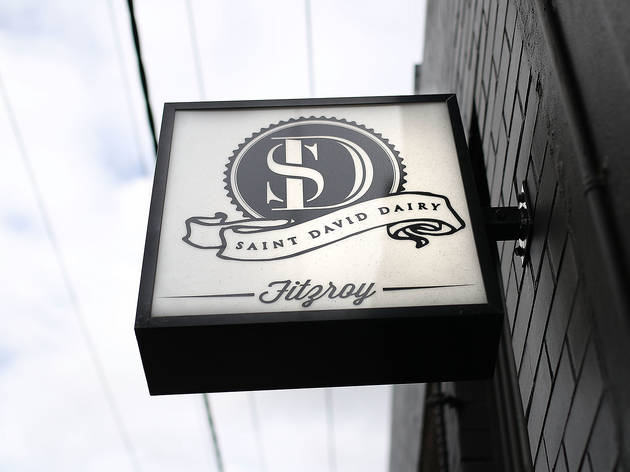 5/6
Photograph: Graham Denholm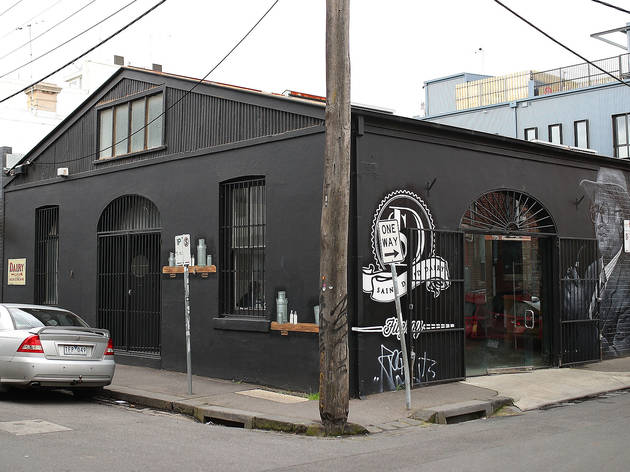 6/6
Photograph: Graham Denholm
Things start early at St David Dairy, a micro-dairy on Fitzroy's St David Street. The earliest risers are the delivery drivers charged with sending milk to cafés and retailers around Melbourne from 3.30am until 7.30am. By the time these cafés pour the first flat whites, there are already thousands of litres of raw milk arriving that will need processing for tomorrow's coffees.
Fourth-generation dairy worker Ben Evans founded the micro-dairy in 2013. Back then, he had to get out of bed at 3.30am to start the day by collecting raw milk from his suppliers. While his mornings are a little less gruelling these days, early starts are still not out of the ordinary for Evans and many of his 20-odd team of dairy workers.
Raw milk is picked up daily at the crack of dawn from Drouin, Gippsland, about 100 kilometres away. The milk arrives at the Fitzroy warehouse at 7am. Around 8am, it is pumped into 1,000-litre stainless steel tanks and homogenised to prevent the cream and milk separating when bottled. By 10am, the milk will have been pasteurised to kill harmful bacteria and pumped through to the bottling area, where it's bottled and chilled ready for the next round of deliveries in the afternoon.
"Five days a week we bottle about 9,000 litres of milk a day, which is a tiny amount compared to the large commercial dairies," Evans says. "But one of our main point of differences is that our milk comes from a single source, a family-run farm owned by Glenn and Rose Atherton. This helps us to be more transparent about everything from the way the cows are raised to how we process the milk."
A decent chunk of St David's full cream milk goes to cafés and restaurants within 10 kilometres of the dairy, though plenty also goes into local supermarkets. "What you get from bottles is pretty close to what comes out of the cows, and a big focus for us is the performance of our milk with coffee. We've got a coffee machine at the farm in Gippsland and [in the factory] so we can test the milk throughout the day as it goes through the [production] line."
St David's location is a nod to Fitzroy's history – in the 1920s, there were more than 20 dairies in the area. Evans admits opening a dairy factory in Fitzroy was a "romantic" idea that has its own challenges, like having to build custom milk tankers big enough to carry thousands of litres of raw milk but small enough to fit through the narrow back streets. Ultimately though, it's what's helped them to succeed.
"I was noticing how local businesses were being drawn towards local products and have direct relationships with the producers. Consumers wanted to know where and how things are made, and we do everything in house here. We're like a microbrewery for milk."
Head to St David Dairy's website to find your local stockist.
More local makers
Melbourne is a city that likes to keep things local. Its designers, entrepreneurs and makers take pride in creating anything from furniture to top-shelf whiskies within city limits. So what is it that makes the city an incubator for all things locally made? We ask the people who have successfully made the most of everything Melbourne's offered to them.