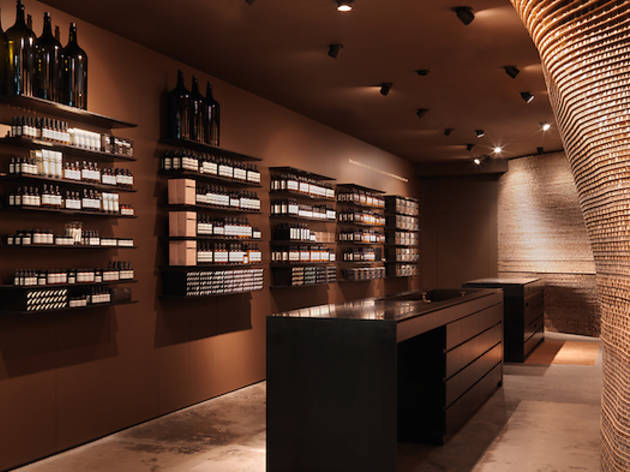 Time Out says
Come to stock up on moisturiser, stay to admire the store design
Founded in Melbourne in 1987, Aesop caters to all your skin, hair and body care needs. Distinguished by their use of laboratory-generated and botanical ingredients, Aesop offers pleasing scents and nourishing alternatives to stock-standard care products found at the local chemist.
Aesop's flagship store on Flinders Lane adhere's to the theme Aesop's stores follows – it's unique enough as a stand-alone store design, yet the bare decor ensures that the vast array of products gets centre stage. At the Flinders Lane store, the walls are covered 1550 curved cardboard sheets.
Originally constructed in 2007 by Melbourne architect, Rodney Eggleston, the refurbished anfractuous structure combines concrete and blackened steele to compliment the cardboard clad wall.
Aesop prides itself on both distinctive design and superior hair, skin and body care in all of its stores around the world.
Details