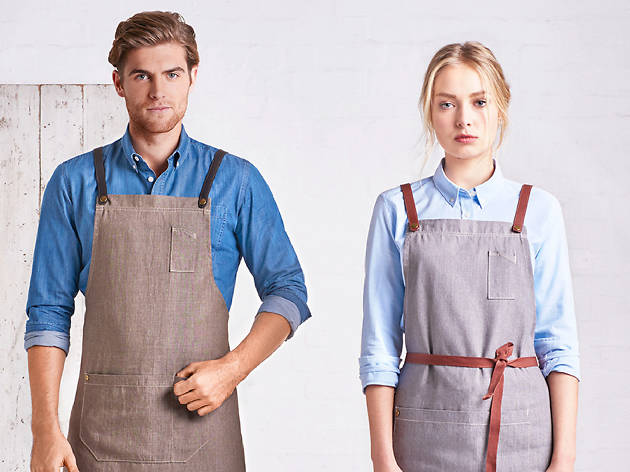 Cargo Crew's famous Henry apron has been re-engineered
Attention hospo workers: you're going to want one of these
Cargo Crew's famous Henry apron has been reimagined
Attention hospo workers: you're going to want one of these
Cargo Crew, the on-trend Australian uniform makers whose outfits are a good match for this country's bars and restaurants when it comes to FOMO factor, has re-engineered its famous Henry apron.
Over a 12-month development period the team oversaw the remaking, testing and remaking of the Mocha and Pebble Henry fabrics. The fabric has been improved, while keeping the same look as the original.
How so improved? It's stronger, with added weight to fight wear and tear as you lean on the pass. It's fade resistant with improved colour fastness – you can launder out the smashed avocado stains with impunity. It's more textured too, to enhance the look.
The revised aprons in both Bib and Waist permutations are available now for $29.99. Check them out online or at the Cargo Crew showroom in Brunswick East (4-6 Barkly St, Brunswick East 3057. Mon-Fri 9.30am-4.30pm) and feel the difference in the fabric for yourself.
Warning: wearing these items in a public place could result in people with beards hitting on you.