Electric Confetti open a larger neon studio
Get custom designed neon signs from Electric Confetti's new digs in Brighton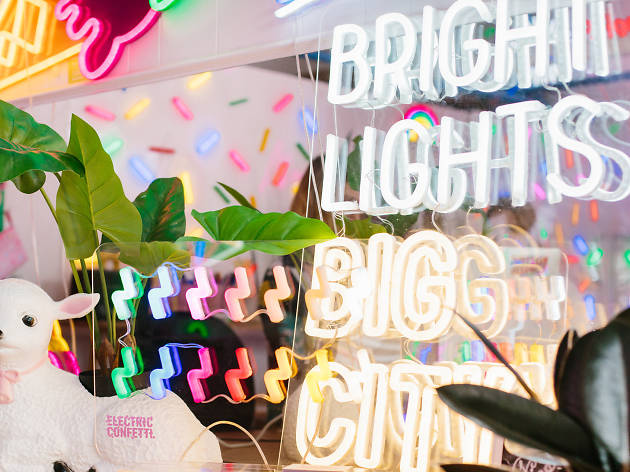 Electric Confetti create custom neon pieces, using high quality LED lights to craft colourful signage, art pieces and installations. They've outgrown their original studio space and have upped stumps to move into a bigger site on Bay Street in Brighton.
The premises now has way more space, meaning you can head into Electric Confetti HQ to discuss and design your own neon piece in a dedicated consultation area. Here you'll also find a glowing showcase of previous work and ready-to-purchase pieces, which start at $199 and go up to $1500+ for custom pieces. Electric Confetti take on both personal and commercial clients, designing one-off creative pieces that are brought to life with the flick of a switch. So whether you want to jazz up your business or your home, get in touch with Electric Confetti to light up your life today.
Electric Confetti is now located at 407 Bay Street, Brighton.