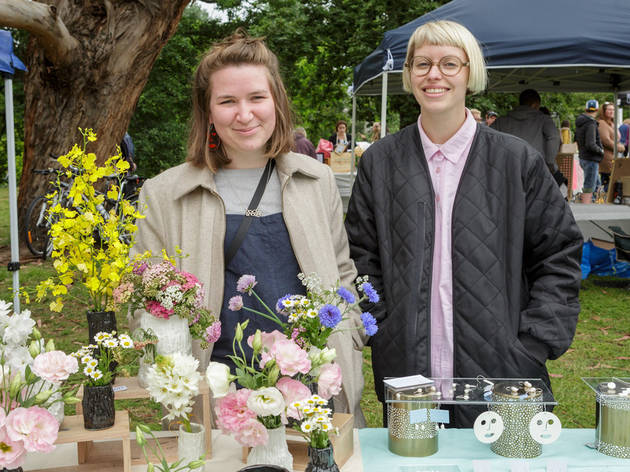 1/16
Photograph: Jeremy Weihrauch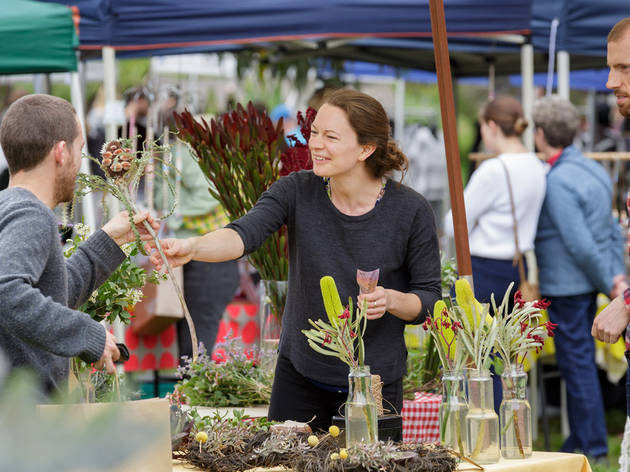 2/16
Photograph: Jeremy Weihrauch
3/16
Photograph: Jeremy Weihrauch
4/16
Photograph: Jeremy Weihrauch
5/16
Photograph: Jeremy Weihrauch
6/16
Photograph: Jeremy Weihrauch
7/16
Photograph: Jeremy Weihrauch
8/16
Photograph: Jeremy Weihrauch
9/16
Photograph: Jeremy Weihrauch
10/16
Photograph: Jeremy Weihrauch
11/16
Photograph: Jeremy Weihrauch
12/16
Photograph: Jeremy Weihrauch
13/16
Photograph: Jeremy Weihrauch
14/16
Photograph: Jeremy Weihrauch
15/16
Photograph: Jeremy Weihrauch
16/16
Photograph: Jeremy Weihrauch
A new monthly showcase of local handicrafts, brought to you by The Rose St. Artists' Market and Heide Museum of Modern Art
Some of Melbourne's finest makers have come together to deliver a charming display of locally produced art, design and handicrafts.
Every weekend, the Rose St. Artists' Market repurposes an abandoned junkyard in Fitzroy to exhibit the works of established and emerging artists. Over at Heide, just 25 minutes from the city, makers will present their work within the beautiful surroundings of the Heide Museum of Modern Art once a month from 9am to 2pm.
Heide has always championed the world of local artists and visitors are invited to browse the gallery's collection during their visit (the gallery boasts three galleries, stunning architecture and fifteen acres of gardens and sculpture park).