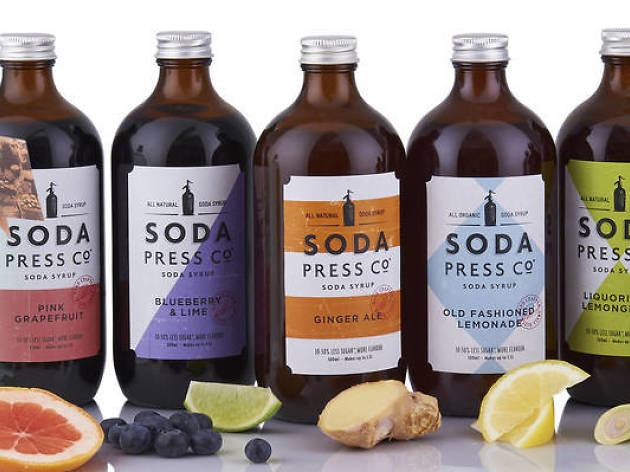 Introducing Soda Press Co
A better, more sustainable way to serve carbonated beverages is here
Soda Press Co is taking over Melbourne's bars, restaurants, cafés and homes, replacing bottled sodas with new, inexpensive carbonated tap systems (or at home with your SodaStream).
Soda Press Co tap systems free up free space, save money and reduce the use of glass and plastic bottles. Retailers, consumers and the environment all benefit.
The low-in-sugar organic syrups can be used to spice up cocktails, slushies, ice blocks and of course, soda water. Flavours include classic Indian tonic, ginger ale, old fashioned lemonade, pink grapefruit, lemongrass and liquorice, blueberry and lime and raspberry and mint. All of the syrups are made by slowly extracting the flavours from organic fruits and spices, brown rice and cane syrup.
Want to try this craft soda? Soda Press Co are offering Time Out readers a free bottle of Soda Press Syrup worth $15 with any order. Simply enter 'TIMEOUT' when purchasing.