Japan's favourite iced coffee in a can is now available in Australia
You can get Japanese vending machine perennial Suntory Boss Coffee without hopping on a plane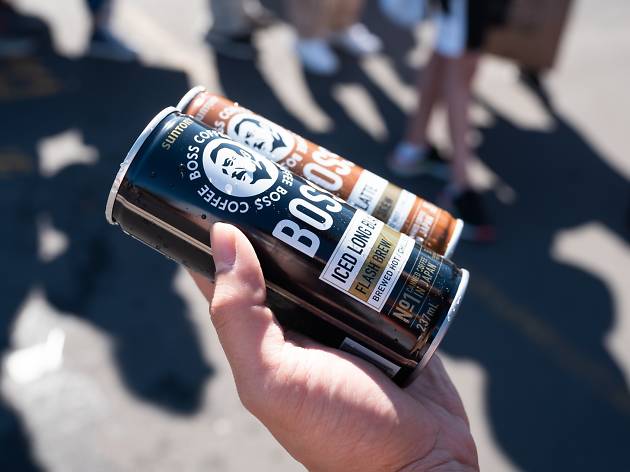 1/2
Photograph: Supplied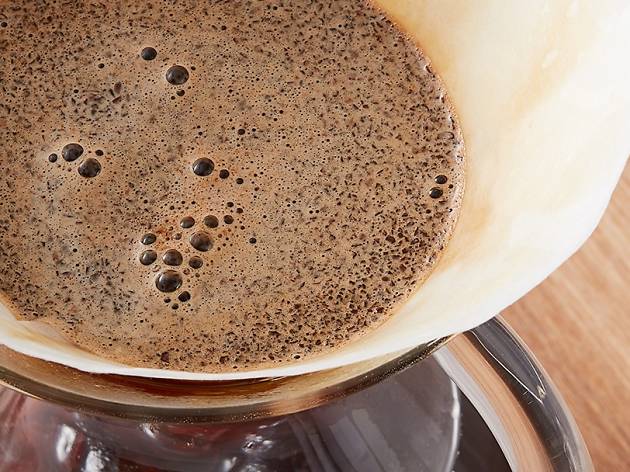 2/2
Photograph: Supplied
Visitors to Japan are often gobsmacked by how efficient, clean and well designed its cities are. Trains run on time. Food is available till all hours. And Japanese commuters can grab a real, brewed coffee on the go at any time at one of the country's famous vending machines.
In Australia, we're not quite as efficient. Trains, er... do not always run on time. Many restaurants stop serving by 11pm. And if you want a real coffee after 3pm, well, good luck. So what to do when you hit the mid-afternoon slump and are in need of a bit of a pick-me-up?
Now we can live a little bit more like the Japanese do, with Suntory Boss Coffee available across the country in petrol stations and convenience stores as well as in select Woolworths and IGA stores. These iced coffees are not the milkshake-like overly sweet concoctions we have come to call 'iced coffee' in Australia. Rather, they are 'flash brewed' – made hot, from real beans by real baristas, and then chilled down in seconds in order to lock in the rich flavour. Suntory Boss Coffee launched in 1992, and it is Japan's most popular canned coffee brand. If you've ever been to Japan and seen the vending machines on every train platform and street corner, offering a plethora of hot and cold coffee options in enticing cans, you'll know that is quite the accomplishment.
Suntory has brought two of its Boss Coffee range into Australia: the iced long black and the iced latte. The iced long black is exactly what it sounds like on the tin, with no dairy, no sugar and only five calories per 237ml can. The iced latte is a cold version of a latte, not an overly sweet confection: it contains 6.3g of sugar and is just 52 calories per can. These are coffees of the type you would order from your neighbourhood café, but with the convenience of being available anywhere, any time. Both varieties are plenty caffeinated, too, with the equivalent of just under a double shot of espresso in each.
The cans are completely recyclable (which most coffee cups aren't), and they are perfectly chilled to cool you down on a hot summer day or evening. Look for them in select locations, and never fear the 3pm slump again.