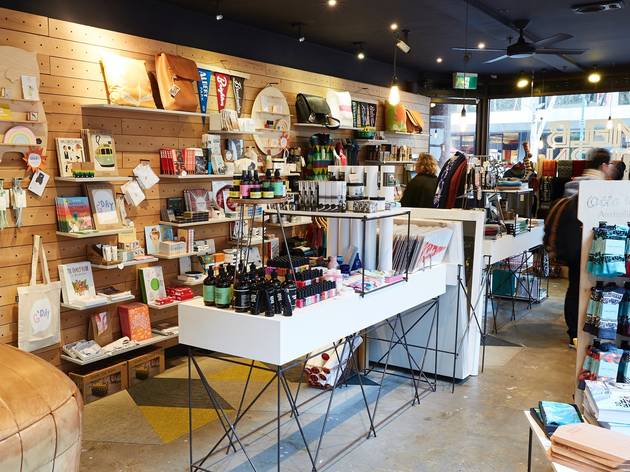 1/3
Photograph: Cameron Cooke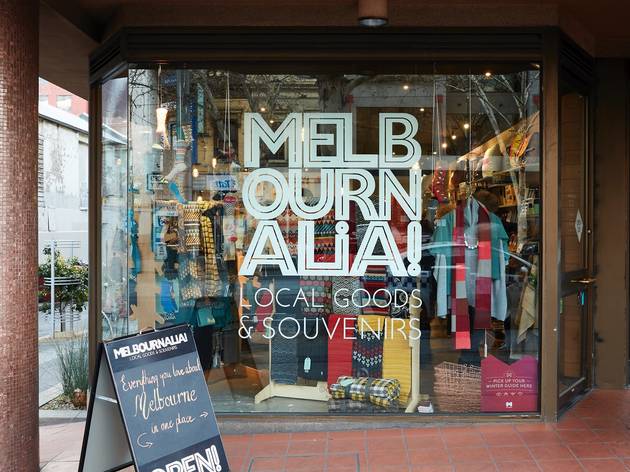 2/3
Photograph: Cameron Cooke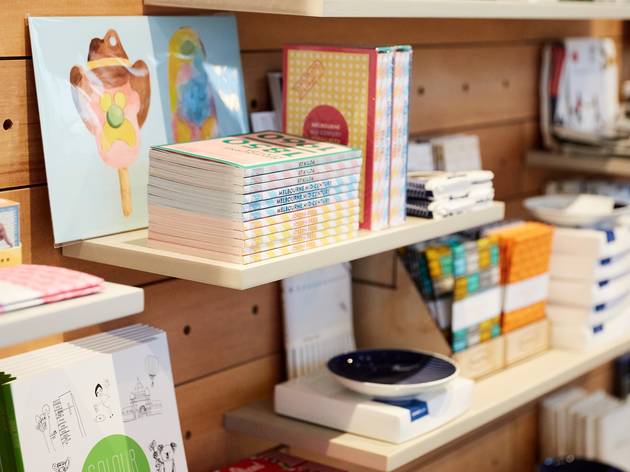 3/3
Photograph: Cameron Cooke
Time Out says
Dale Campisi has turned his passion for this city into an online store, a book... and now an architecturally designed shop downtown
"I've always been interested in local," says Dale Campisi. As well as running the gift emporium Melbournalia, he co-founded boutique history publisher Arcade Publications, and has just written a handsome book, Melbourne Precincts (Explore Australia, $34.95).
"This is a city of self-made citizens inspirational in their creativity," Campisi says, citing bookseller EW Cole, chocolatier Macpherson Robertson, artist Mirka Mora and lipstick manufacturer Poppy King. But, he adds, "some stories are better told on tea towels, or on swing tags of locally knitted scarves."
Melbourne Precincts represents more than ten years of eating, drinking, partying and walking the city's streets at all hours. Campisi identifies 20 precincts and more than 160 inner-city cafes, bars, shops and sights to guide tourists seeking the best of everyday Melbourne.
Brunswick has enough buzz for two precincts, and South Yarra is experiencing a renaissance. In Hawthorn, says Campisi, "some really interesting local stores have popped up on Church Street. Yarraville remains the city's best-kept secret."
Campisi's pet precinct is Bourke Hill near Parliament House, where Melbournalia's permanent store is opening. "There are lots of residents, and many small dogs too! It really feels like a neighbourhood in the city."
Founded in 2011 as a pop-up store – that became five pop-up stores – Melbournalia champions local makers, selling beautiful things that offer "a human story about provenance and craft". Campisi is buoyant about bricks-and-mortar retail, saying newer, agile retailers integrate social media and e-commerce. "The lumbering giants who can't move quick enough will stumble and fall."
Now his wares have a permanent home at 50 Bourke Street, with the store getting a timber and steel fit-out from the design team at Make Yourself at Home, with a sculptural waveform feature wall. "The rest of the shop is all glass, looking out at the charmingly decrepit Job Warehouse on leafy Bourke Hill," says Campisi. "We're surrounded by laneway bars and restaurants, as well as icons such as the Grossis, the Hill of Content and the Windsor Hotel."
High street shopping can be more pleasant and memorable than a mere transaction, he concludes. "It's the human touch: a helpful comment, a laugh, greeting a customer, looking them in the eye, holding open the door, providing helpful service, suggesting another store or bar or cafe they might be interested in. I guess it all comes back to community, to feeling – and being – part of something."
Dale Campisi's Melbourne Precincts is available now.
Details
Address:
Shop 5
50 Bourke St
Melbourne
3000

Transport:
Nearby stations: Parliament
Contact:
Opening hours:
Mon-Thu 10am-7pm; Fri 10am-8pm; Sat, Sun 11am-6pm