Queen Victoria Night Markets 2015-2016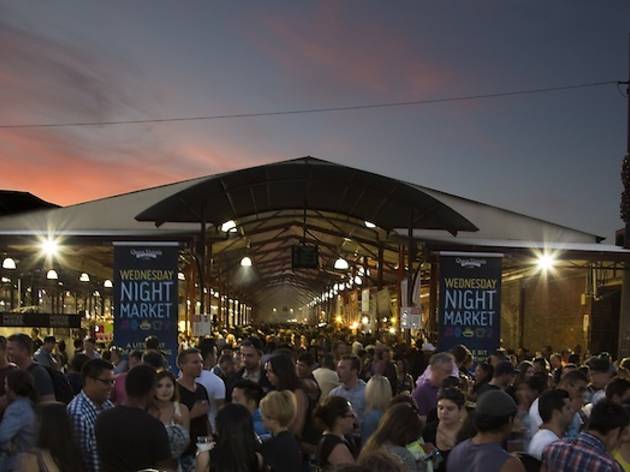 The grand old dame of night markets is back for another bumper season
It's baa-aack! Now in its 18th year, the Queen Victoria Night Market – and all the merrymaking it entails – has returned. Eat your way around the world, sip sangria or freshly squeezed juice, and discover new local designers to a backdrop of banging live bands. With over 200 stallholders, the market is also a prime opportunity to get your Christmas shopping done and dusted early.
Let's talk food. There'll be more than 50 food vendors, and some of Melbourne's most serious players are here to impress, including a stall by pizza lords 400 Gradi and pop-up restaurants by Scott Pickett's Estelle and MJR TOM.
The Vintage Garage is coming back (purveyors of some of the best second-hand kit outside of the internet) and Little Creatures is setting up a beer garden (perfect for hot nights).
If this wasn't enough, a bunch of local artisans are setting up shop, including the queens of the head garland, Chelseas Flower Crowns, and Little Lands terrariums.