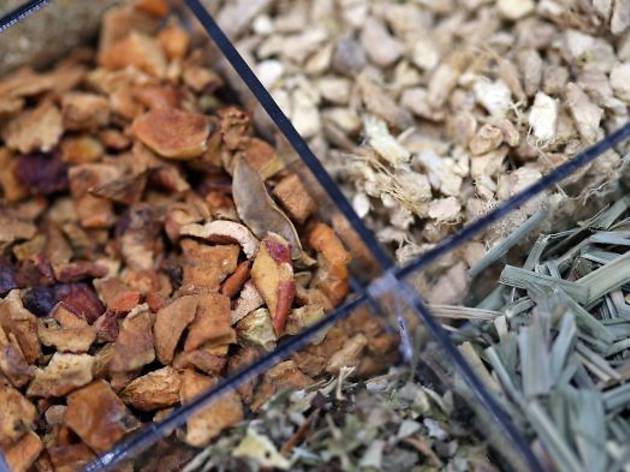 Time Out says
Blend your perfect brew in Prahran's new tea shop
Sri Lankan specialist tea exporter Imperial Teas Group has a genius new enterprise – Royal Elixir – Melbourne's first blend-your-own tea store. In a time where custom-made is king and people's palates so diverse, the necessity for a shop like Royal Elixir is obvious. "Especially in countries like Australia, which is so multi-ethnic, everybody has different tastes, so it's very difficult to have a uniform tea to suit everyone," Imperial Teas Group's founder and managing director Jayantha Karunarathne says. "We want to give people the opportunity to make their own tea and design what they want."
Imperial Teas Group has supplied high quality tea to more than 60 countries for decades, but Royal Elixir is its first retail outlet where customers can blend tea to make their own dream cup. With a team of tea connoisseurs on hand to guide customers through the process in the light and spacious store, tea devotees can experiment and build their best blend from a high quality, fresh range of teas (including regional speciality teas from Sri Lanka, such as the tangy Udupussallawa tea) and all-natural extras including herbs, fruit pieces, coconut and ginger.
There's also the option to tea taste during the process, which is critical, not just in terms of knowing what you're getting, but ensuring that you like the blend.
"I started my career in 1977 as a tea taster and I still taste tea," Karunarathne says. "There was no school for tea tasting; I had to work with experienced tea tasters for a few years, initially as a trainee, then as a junior tea taster and after some time as a proper tea taster. It's an art more than science – there is no equipment in the world for tea tasting. I know now that there are some countries that have developed colour metres, but the rest is still by using your own tongue."
---
Check out our comprehensive guide to Melbourne's other tea specialists.
Details