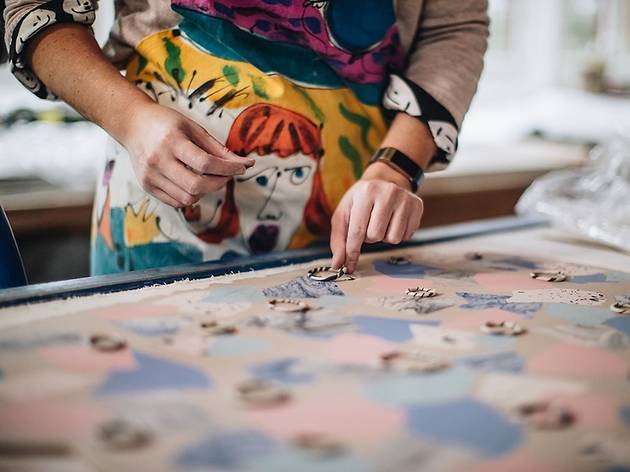 Seven gift ideas that also support Victorian creatives
Spoil yourself (or someone you know) with these luxe gift packs, creative treats and self-care ideas
We could all use a bit of a treat right now. If, like us, you've found yourself mindlessly scrolling through online shops seeking that little drop of purchase dopamine, we've got you. We've compiled a bunch of covetable gifts, self-care must-haves and luxuriant gifts for someone special that will soothe what ails you while keeping some of our state's tireless makers in business.
In fact, your phone can be transformed into a vending machine for all sorts of local treasures with Click For Vic, an initiative that compiles all the best regional produce, products, booze, coffee and experience vouchers in one handy location. This online platform directs you straight to the maker's online stores and ensures your purchase supports the business directly.
So dive in. Check out our gift and goods ideas below.
Our Click For Vic hub showcases fresh food deliveries, coffee roasters, gift ideas and future regional travel ideas so that you can show our state's producers some love and treat yourself while you're at it. Click 'Read more' to explore.
Staying in?
We've collected the best ways for you to experience Melbourne while staying at home here into this hub, so you can stay sane, comfortable, fed, watered and entertained at home – while helping small business owners, hospitality workers and creative people who desperately need your business.