Swan Street Chamber of Commerce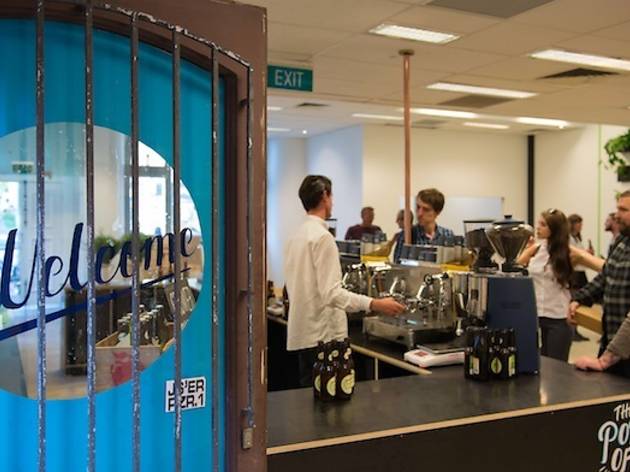 Time Out says
Swan Street shakes off its slumber to welcome a year-long pop-up of the best in food, retail and cinema
Combining our favourite things is one of the world's great joys, so the concept behind Swan Street Chamber of Commerce, Pop Union's latest project, makes us feel positively gleeful.
For the next 12 months SSCC offers up a carefully curated pop-up collection of all of the best stuff, including a satellite arm of Collingwood's Storm in a Tea Cup, artisan chocolate from Monsieur Truffe, My Two Mums ice cream, arse-kicking coffee (of course) from Will & Co, records and breaky, lunch and dinner from a rotating gallery of food trucks.
There's a really nice collaborative feel to this too – for instance, Rustica Sourdough, that bread magic bakery from Fitzroy, will be sharing space with Will & Co, selling cronuts, lush loaves and St David's Milk alongside choice coffee.
In one of the neatest bits of symmetry ever, SSCC's also returning The Val, that old king of cult cinema, to Swan Street – its original home before it moved to Westgarth and then took to wandering from pop-up to pop-up for the last couple of years.
Although his pedigree in growing the identity of some of Melbourne's best loved food faves is impeccable (Auction Rooms, St Ali and Seven Seeds Coffee), this is Adam Del Mastro's first project for the Pop Union (he's the project manager for our new home away from home). However, given his past experience, he's had a keen eye for Richmond's needs.
"When I first arrived on site, I went up and down Swan Street and made a bit of a mental catalogue of what was here and what wasn't and realised that it was desperately crying out for an activation like this," he reflects. "Even on a really casual level, I just love the idea that we'll sell tickets to the Blues Brothers alongside amazing bread and milk."
Details