The best vintage furniture shops in Melbourne
If you favour couches that are impossible to get up from and lamps that arc wildly into rooms, this is the list for you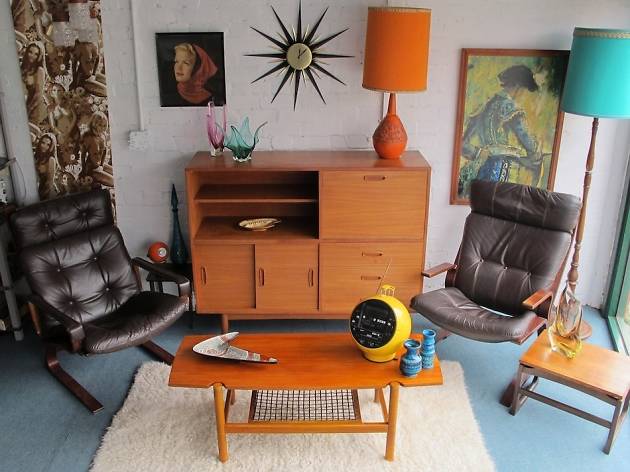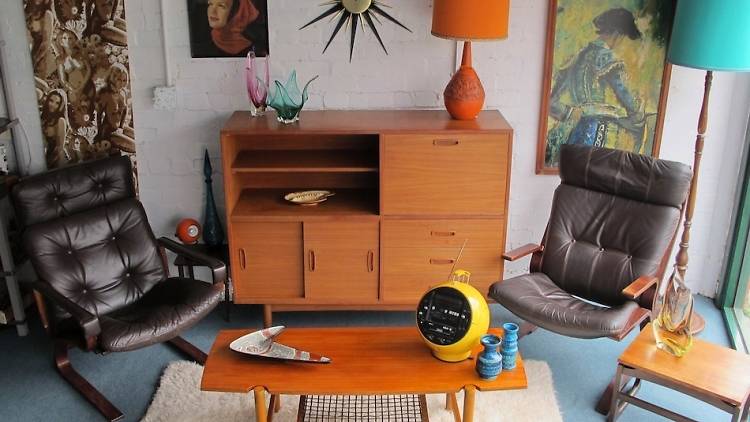 Where to buy vintage furniture
Don't be deceived by the name. Upon closer inspection of the so-called 'junk', you'll be delighted to find the walls heaving with 1960s coffee tables, rusty antique stage-lights, and cabinets and sideboards that have been knocked about to perfection.
Read more
The mixture of eclectic one-off pieces and approachable vintage furnishings makes this the go to place for retro cravings of any variety. And just as the name suggests, the entire shop seems to swell with the sense of history behind all of its furniture. If those Danish desks could talk…
Read more
Specialising in the exotic and unusual, a visit to Tarlo and Graham is a little like visiting the museum of odd curiosities. Church pulpits, dentist lights, shoemakers benches and a model plane rest side by side.
Read more
It's only worth visiting 84 Smith Street if you have a discerning design eye, or the beauties that lie within won't be fully appreciated. The owners specialise in locally sourcing the most original and eclectic items they can find. And even if you don't buy any of the furniture, you'll go home with a head full of ideas on how to decorate your home.
Read more
Bright, colourful, and filled with leather armchairs that will make you weep with remorse for the tatty sofa chair you bought from Savers when you were 21. This place is great for spending an afternoon fossicking through an abundance of industrial shelving units, drafting tables and American oak sideboards.
Read more
IKEA may have economically filled our offices and homes with unfussy furniture but it's not exactly going to become part of the family heirloom collection, is it? At 20th Century Scandinavia you will find retro furnishings that are at once timeless and modern.
Read more
All of the mid-20th century furniture in this retro heaven is in perfect nick. Smokey glass-topped coffee tables, Robert Lyons wall art, and retro swivel bar stools will lend themselves nicely to an impeccably chic living room. Donald Draper, eat your heart out.
Read more
The folks behind Nook Vintage have acquired so much over the years that they have now opened an enormous warehouse space filled with just the sort of vintage/industrial furniture and home wares that seem to have captivated Melbourne's imagination. Also, they deliver locally at no extra cost. If that doesn't convince you, nothing will.
Read more
More of Melbourne's best shops
Be forever known as the person who gives awesome gifts with our guide to Melbourne's bset (and kookiest) specialty shops.
Read more