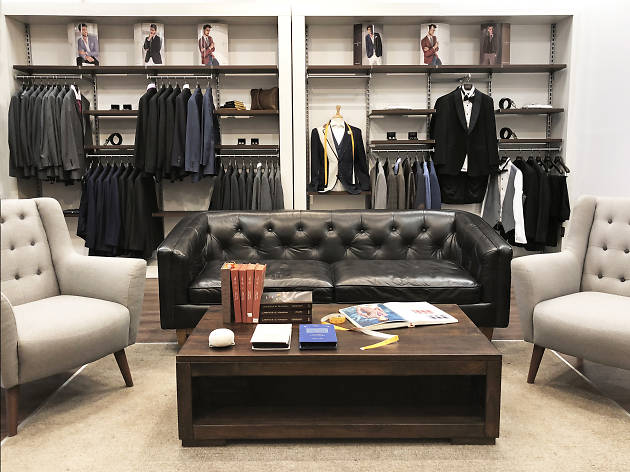 The Suit Concierge
Ladies and gents, suit up at this custom tailor in Richmond and enjoy a discount on your first order
Wedding season is fast approaching and the spring races are already in full swing, so it's well time that you get a custom suit to match the occasion. The Suit Concierge are set to make this process elegant and easy, with its bespoke tailoring service based in Richmond.
Their custom tailoring service lets you choose from a huge selection of fabrics sourced from right across Australia and the world. Choose from wool, cotton, linen, tweed, cashmere, velvet and corduroy all in different colours and patterns to suit any occasion. From here you'll get to choose your suit style and separates, including jackets, pants, vests, coats, tuxedos, sports jackets and blazers. The Suit Concierge doesn't just cater to the blokes, either. Women can suit up too, with a range of custom suits, dresses and skirts.
The variety of styles and price-points is equally as impressive. There are affordable in-house mills to choose from or you can take your pick of branded fabrics from the likes of Marzoni, Loro Piana and Ermenegildo Zegna (elsewhere these suits would set you back around $5000, but you can nab one for about $999). Plus, the Suit Concierge has the largest fabric selection of any tailor in Australia, with over 10,000 fabrics to choose from.
Lucky for you Time Out readers can get 20 per cent off custom-made clothing at the moment. Just mention this article in store and you'll get a discount off your first order.
So whether you're after a fresh linen suit for a summer Mornington Peninsula wedding, a hearty woolen number that will get you through winter, or a three-piece suit for a special occasion, the Suit Concierge will get you suited up.